I'm not much of a mixologist. I can make spiked eggnog or manage a cranberry punch but beyond that, I am not very creative. This year, I decided we were going to do cocktails and snacks rather than our usual sit-down fived course dinner.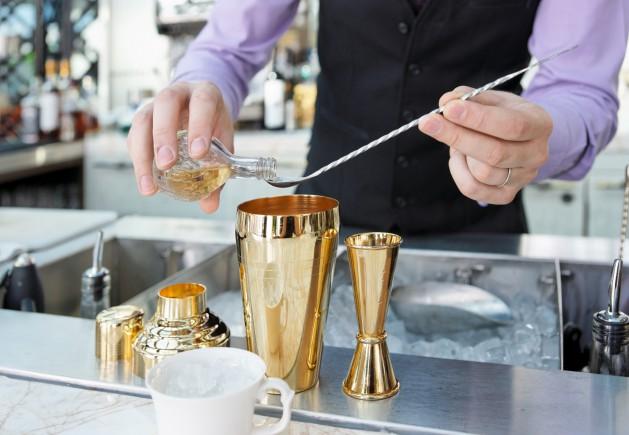 A friend who aced Mixology 101 shared these tried and true recipes for Christmas cheer with me. Many can be made ahead.
Hot Apple Cider in a Crockpot
1 gallon (16 cups) fresh apple cider
5 tsp. ground cinnamon
2 1/2 tsp. ground nutmeg
2 1/2 tsp. ground ginger
3 cup(s) bourbon (I used rum)
Heat cider and spices in a crockpot. Add bourbon or rum to heated cider and serve with a cinnamon stick. Makes twenty cups.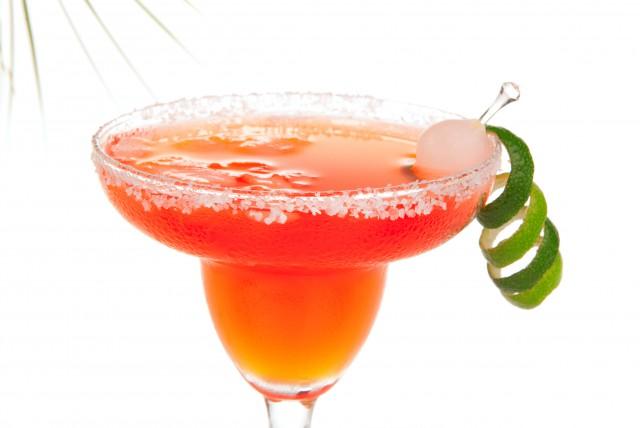 Pomegranate Margaritas
One 12-ounce can frozen limeade concentrate
2 c. water
3 1/2 c. gold tequila
2 c. fresh or frozen pomegranate juice
1 c. triple sec
5 fresh limes
Seeds of one pomegranate
Mix limeade and water well. Add juices, tequila and triple sec. Cut limes into wheels. To serve rim tall glasses with sugar. 2/3 fill with mixture. Add ice. Sprinkle a few pomegranate seeds and garnish rim with a lime wheel.
Christmas Cranberry Juleps
1 c. water
3/4 c. white sugar
Strips of fresh orange peel of one orange. (I used a vegetable peeler)
1 c. raw cranberries
1 c. bourbon
Heat water, sugar, orange peels to boiling, stirring. Add cranberries and boil until the pop. Cool. (I make this up to a week ahead!) To serve strain syrup and add bourbon. Pour mixture over ice cubes in tall glasses and garnish with sprigs of mint and a candy cane.
Christmas Coffee
2 c. Kahlua
1/2 c. vodka
5 c. strong black coffee
3 pt. coffee ice cream
Mix coffee and ice cream. Whisk. Add vodka and Kahlua. Refrigerate overnight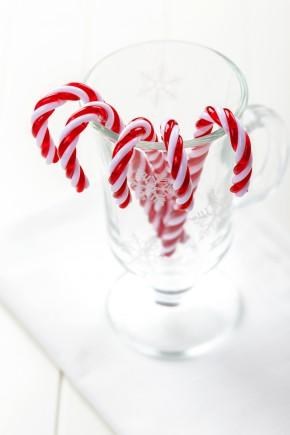 Candy Cane Cocktails
Puree 4 c. watermelon (I do this the day before)
1 cup pomegranate juice
1 large box cherry Jell-O powder
8 oz. peppermint schnapps
Stir watermelon puree, pomegranate juice and a 1T. cherry Jell-O powder. Chill. Rim champagne glasses with cherry Jell-O powder. Put an ounce of liqueur in glass. Add watermelon mixture. Garnish with mint leaf and mini candy cane.
Christmas Eggnog
3 beaten eggs
3 c. milk
2 c. cream
1/3 cup sugar
1/2 tsp. cinnamon
3/4 c. apple brandy or cinnamon schnapps
Mix eggs, milk, cream, sugar, cinnamon. Cook and stir over medium heat until slightly thickened. Remove from heat. Stir in brandy or schnapps. Sprinkle with nutmeg. Serve hot in cups garnished with a cinnamon stick and a candy cane.
Christmas Cocoa
3/4 ounce butterscotch schnapps
3/4 ounce Kahlua
5 oz. hot cocoa mix
Mix ingredients according to cocoa package. Add liqueurs. Top with whipped topping and sprinkle with candy cane bits.
Holiday Appetizers
Spicy Holiday Pinwheels
8 oz. sour cream
8 oz. package cream cheese, softened
4 oz. diced green chilies, drained
4 oz. chopped black olives, well drained
1 c. grated cheese
1/2 c. chopped green onion
garlic powder
Five ten-inch tortillas
Mix all the filling ingredients together thoroughly. Divide the filling and spread evenly over the tortillas; roll up tortillas. Cover tightly with plastic wrap. Refrigerate for several hours. (I make these a day or so ahead!)Cut into ½"slices. Garnish with parsley and serve with salsa.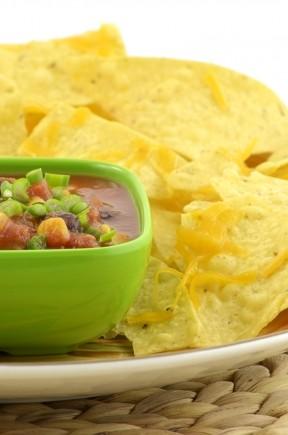 Holiday Bean Dip
1 can refried beans
3 drops tabasco sauce
3 T. sour cream
1/2 tsp. chili powder
2 T. diced onion
Make ahead. Mix ingredients. Serve with nachos or blue cheese chips.
Spicy Holiday Meatballs
Cook frozen meatballs as directed on cookie sheet in oven. Mix
8 ounces ketchup
8 oz. grape jam (or orange marmalade)
1 1/2 T. prepared mustard
Place meatballs in crockpot or chafing dish and pour sauce over it. Serve hot.
Holiday Snowman
2 (8-ounce) packages cream cheese, softened
1 (3-ounce) container real bacon bits
1 1/4 c. finely chopped pecans
1/4 c. mayonnaise
2 green onions, finely chopped
1/2 c. chopped parsley
1 T. horseradish
1/4 tsp. crushed red pepper
Mix all ingredients. Form three balls on a tray to look like a snowman. Garnish with pimiento, olives, and pepper pieces for eyes, nose, mouth and buttons. Add material for scarf and plastic hat.

Brandied Brie
1 1/2 c. brown sugar
1/2 c. brandy
2 c. chopped pecans
2 lb. wheel of brie
Combine brown sugar and brandy. Add nuts. Put brie in ovenproof platter. Spoon mixture over brie. Cover and refrigerate overnight. Shortly before serving, bake at 400 degrees for ten minutes or until cheese just starts to melt. Cool slightly. Serve with wheat crackers.
Sausage Bites
1 package puff pastry sheets (e.g. croissants)
Ground Italian sausage
Preheat the oven to 400 degrees F. Unfold the pastry sheet on a lightly floured surface. Roll the pastry sheet into a 12×9-inch rectangle. Cut lengthwise into 3 (3-inch) strips.
Divide the sausage into thirds. Shape each into a cylinder the same length as the pastry. Place 1 piece sausage on the long edge of each pastry rectangle. Roll up the pastry around the sausage. Cut each roll into 12 (1-inch) slices, making 36 in all. Place the slices, cut-side down, onto a cookie sheet. Bake 15 minutes. Cool ten minutes. Serve with honey mustard made by mixing equal parts prepared mustard and honey.
Holiday Pizza Dip
1 c. ricotta cheese
1/2 cup chopped pepperoni
1 c. shredded Mozzarella cheese
1 cup pizza sauce
Preheat oven to 375 degrees F. Spread the ricotta cheese in a layer in a 9" pie plate. Top with 1/4 cup of the pepperoni and 1/2 cup shredded mozzarella cheese. Spread the sauce over the cheese. Sprinkle with the remaining pepperoni and mozzarella cheese. Bake for 15 minutes or until bubbly. Let stand for 5 minutes. Serve with wheat crackers or pieces of garlic bread.
Seafood Dip
2 tablespoons milk
1 tablespoon lemon juice
1 tablespoon chopped onion
1/2 teaspoon salt
1/2 teaspoon paprika
dash curry powder
8 oz. cream cheese
1 cup lobster or crab, (I use imitation crab)
Put milk, lemon juice, onion, salt, paprika, and a dash of curry powder in blender. Add pieces of cream cheese. Process on low until smooth. Add seafood and blend until well blended. Heat and serve with raw vegetables.