August 16, 2013, admin, Days Out, Family, Holidays, Photos, Play, , 2
Review of Chatsworth
The final day of our holiday saw us visit Chatsworth.  Again, this is somewhere I had visited many years ago but couldn't remember much about it!
As soon as we got there it started to rain so we made a quick dash for one of the cafes and had a yummy cream tea whilst waiting for the rain to stop!  Fortunately it did and we were able to enjoy our day.
The first area we visited, to keep the children happy, was the Farmyard and Adventure Playground.  The farm is celebrating it's 40th year at Chatsworth and I can certainly see why it is so popular!  There are a wide range of animals to see and some even get close enough to stroke.  The animals include ponies, goats, sheep, cows, chickens, pigs and many more!  When we went there were quite a lot of baby animals to see too which was really nice for the Little A's.  Also, at various times throughout the day there are 'meet the animals' sessions to allow you to get even closer and learn more about them.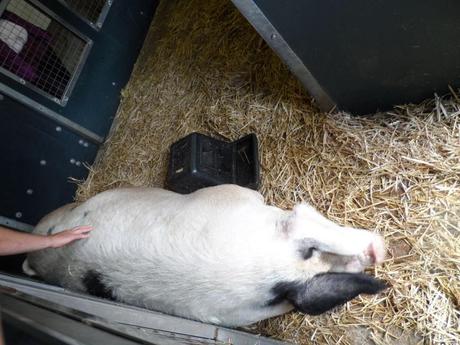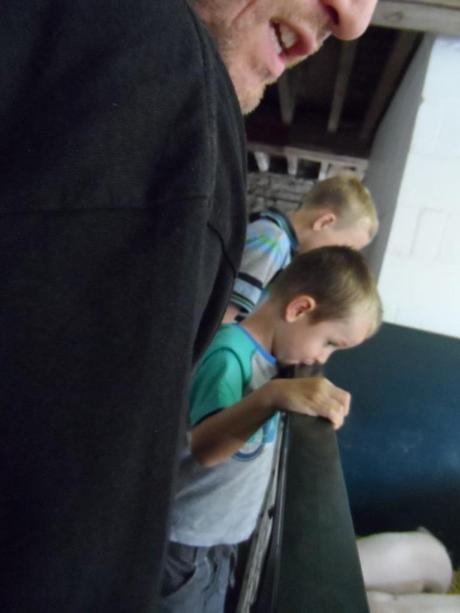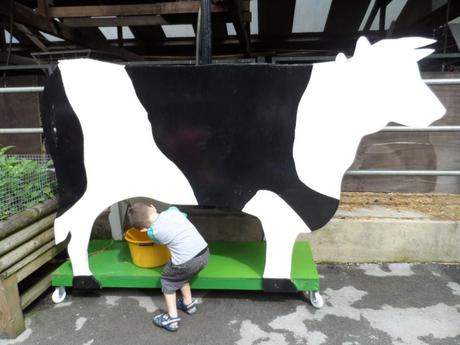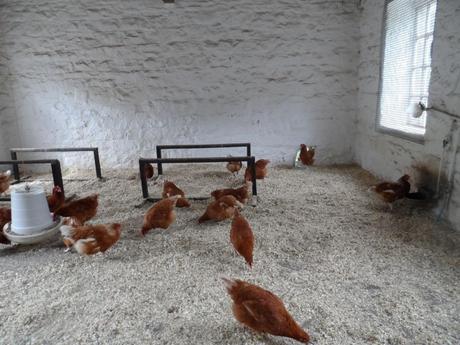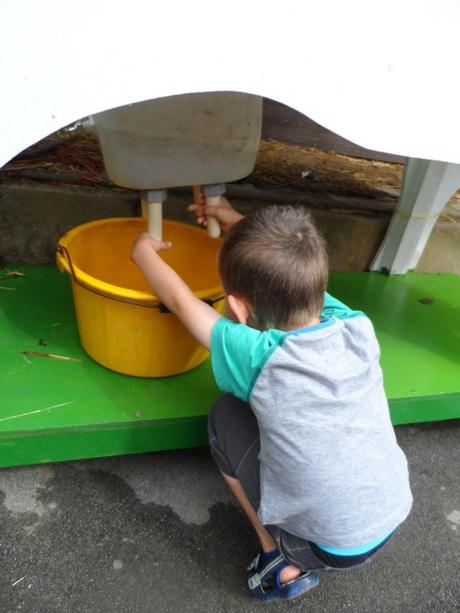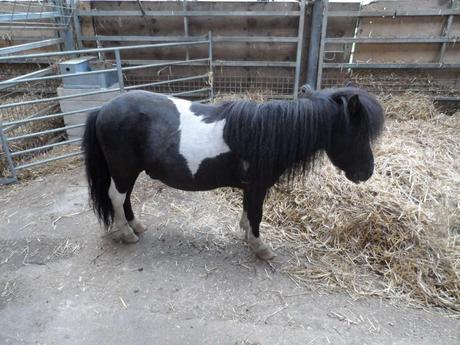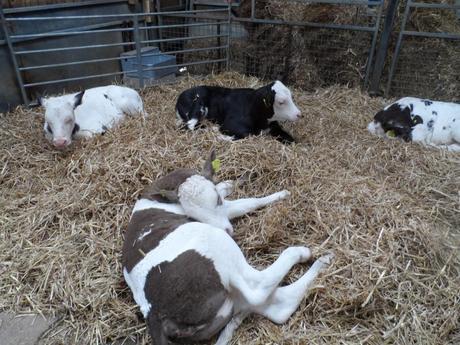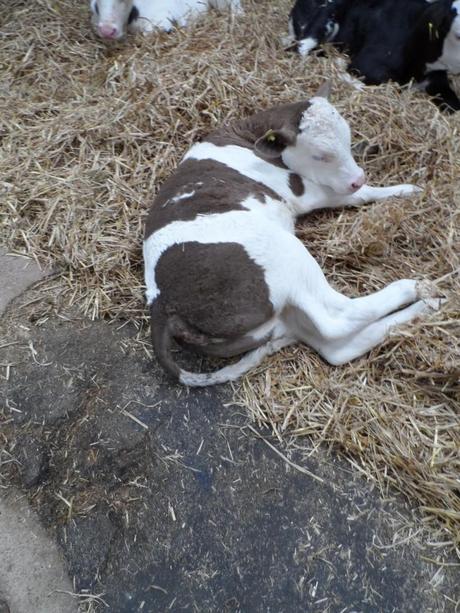 After we had seen all the animals Little Mr A spotted a tunnel which led up to a huge adventure playground so we decided to let him use up a bit of energy before lunch!  This really is a fantastic playground and incredibly big meaning even on busy days all children should be able to find something to play on!  As well as the usual swings, slides and small climbing frames, there were sand pits, water play and a huge wooden adventure fort with climbing frames, bridges and a variety of different slides.  There was even a little trampoline.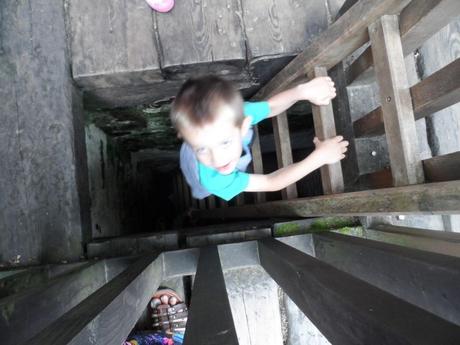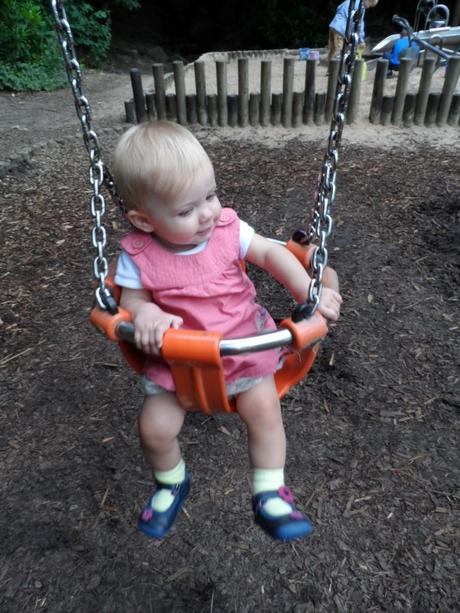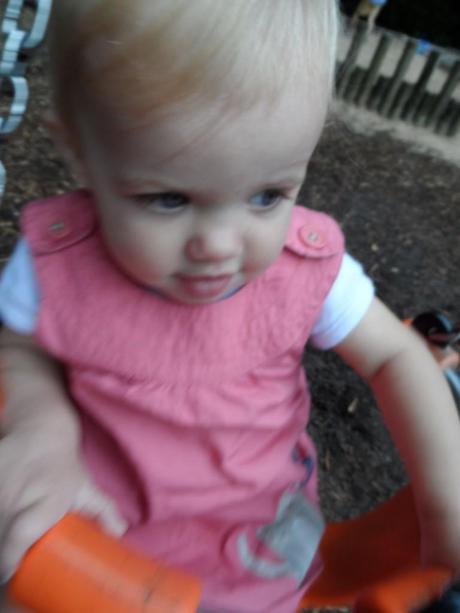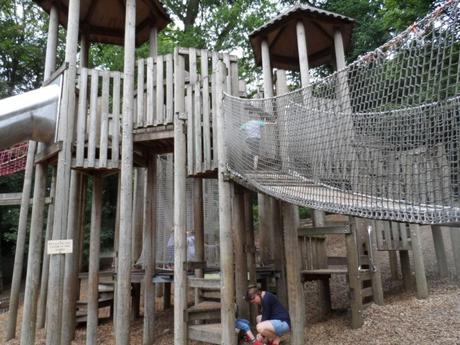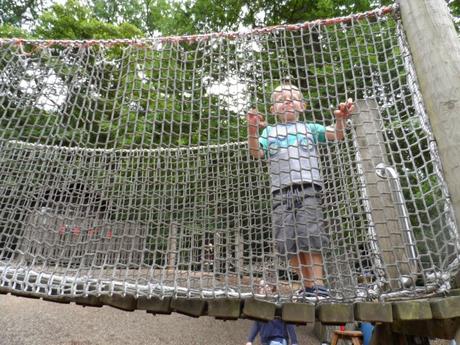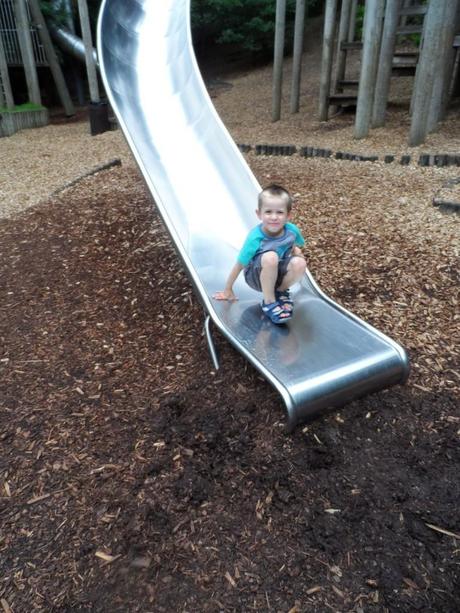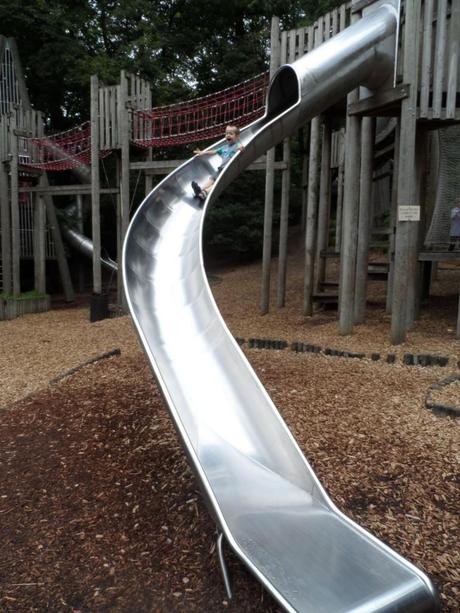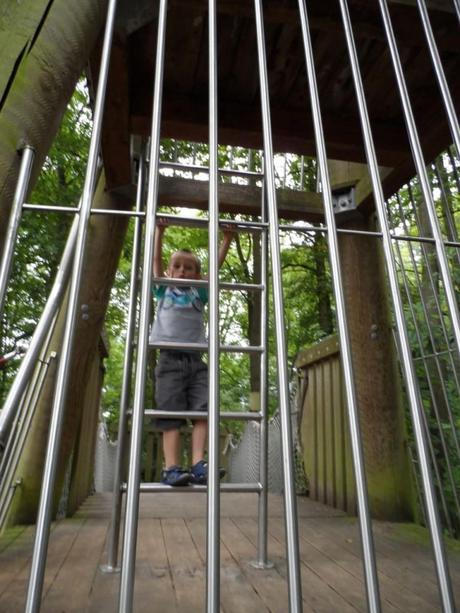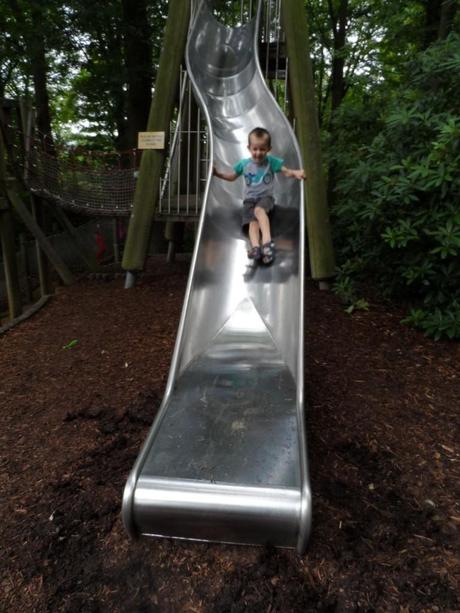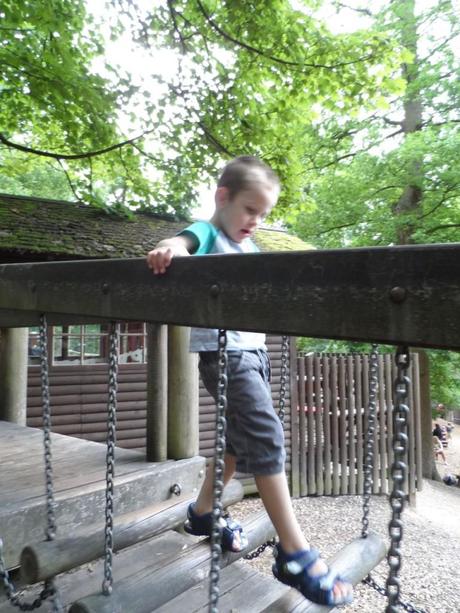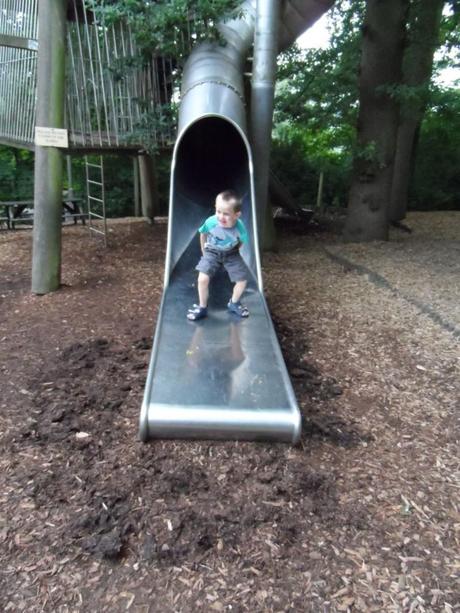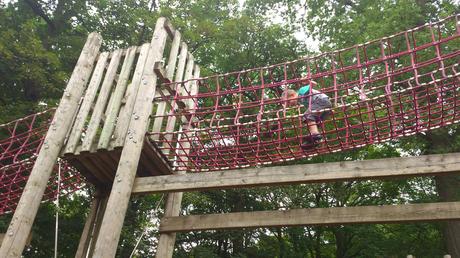 After exploring the entire play park several times over we went to the picnic area for some lunch.  This was a great place to picnic with children.  There were lots of space hoppers and mini tractors for them to play on and also some pigs to look at.  There were also lots of chickens walking around which Little Miss A was very fascinated by!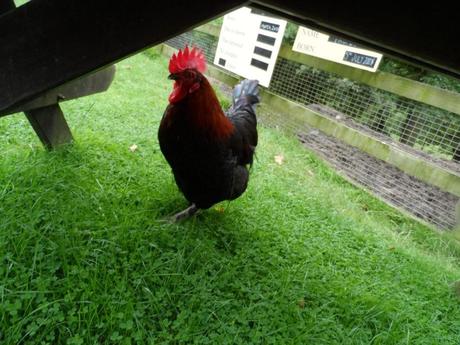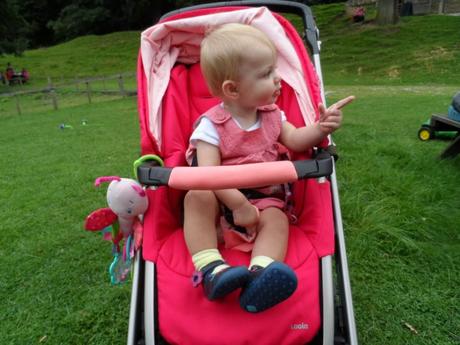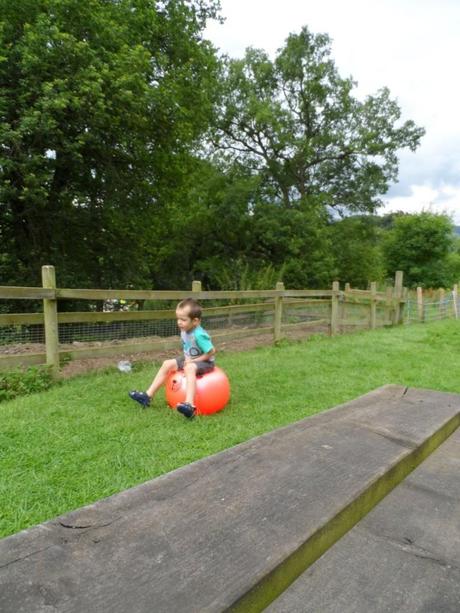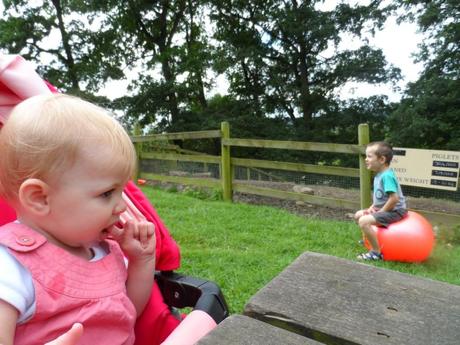 After lunch, and another quick look at the animals, we decided to make our way to the gardens.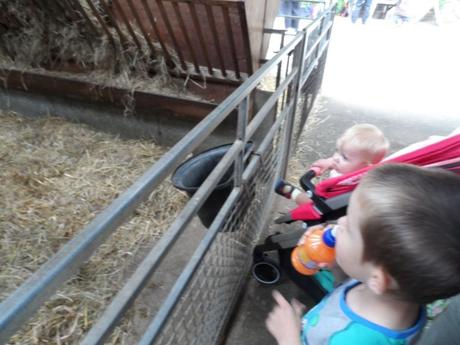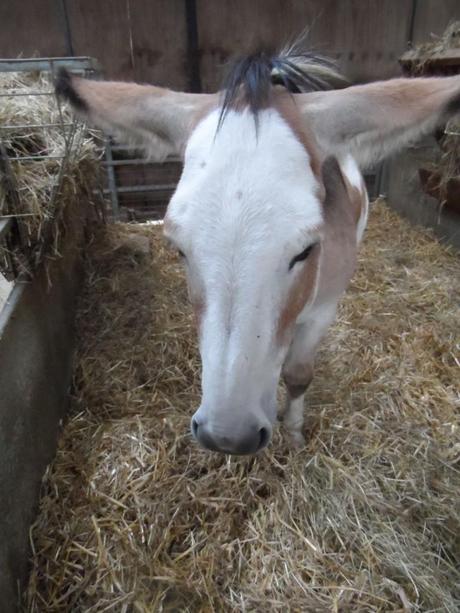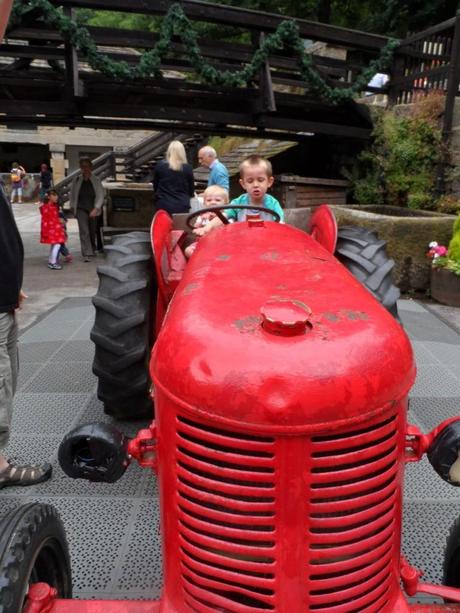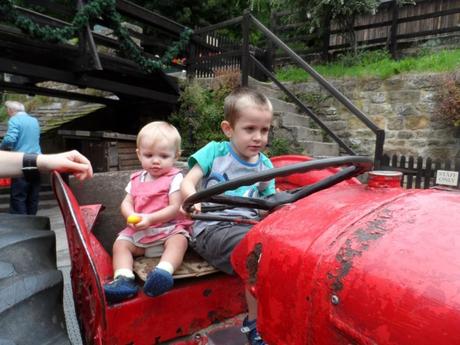 These are absolutely massive!  There are so many things to walk around and see I think we must have missed quite a lot!  The gardens really are beautiful and there is plenty to keep children entertained with lots to look at and lots of space for them to run around.
The only thing we would say about the gardens is at times we did get a little lost!  The map we were given wasn't great and there weren't that many signposts.  We did go off into a secluded part of the garden at one point and had to go down some steps and across a narrow bridge to get back out but luckily we managed to do it with the pushchair!
We did attempt to do the maze but got a bit stressed in the end and gave up!  It didn't help that it was busy and we kept having to squash out of the way of people – this coupled with the fact Little Mr A kept trying to run off, it wasn't much fun!  I think with older children it would be a much easier experience!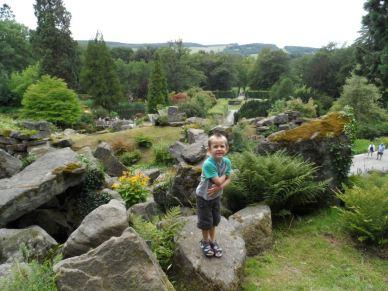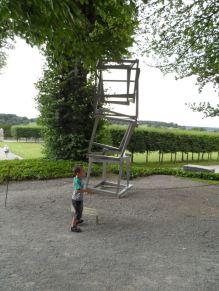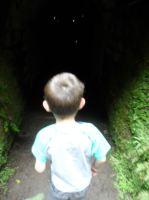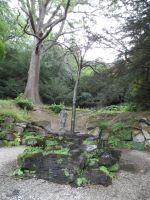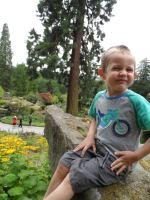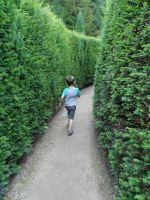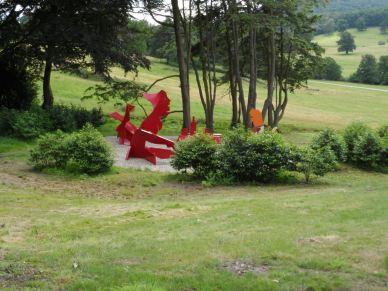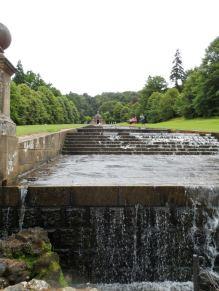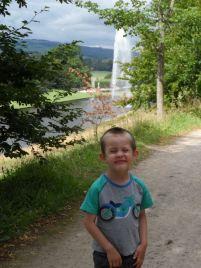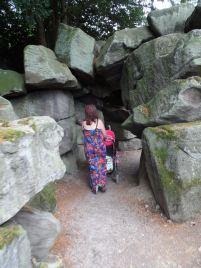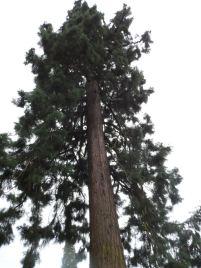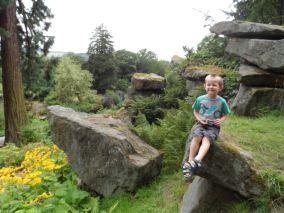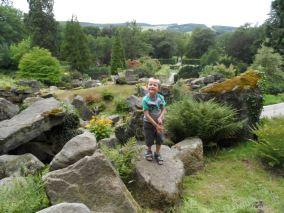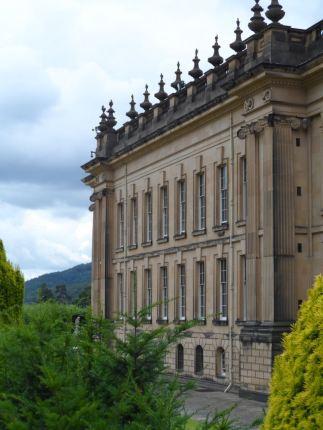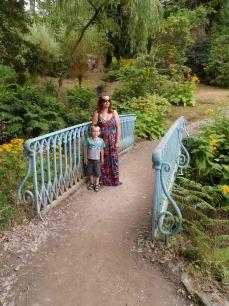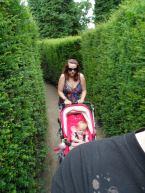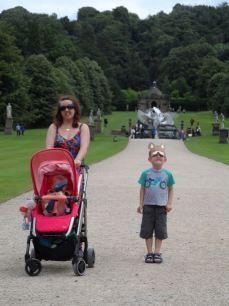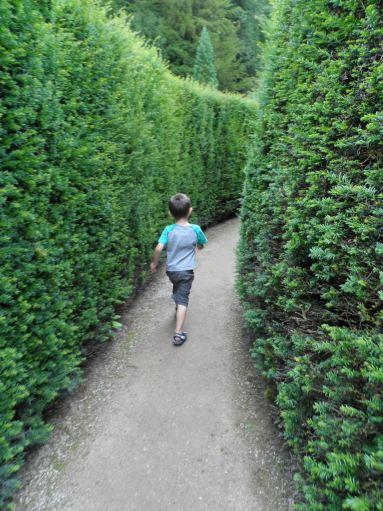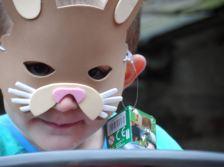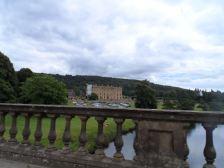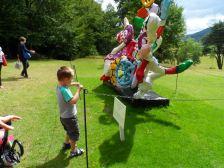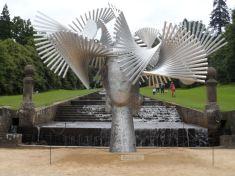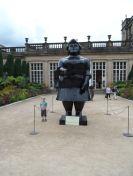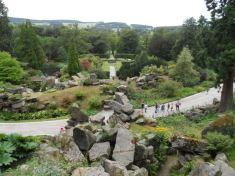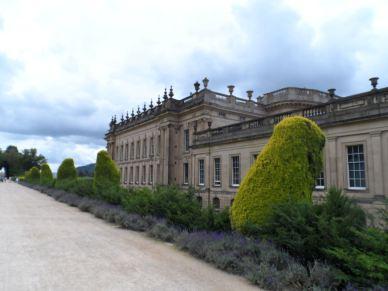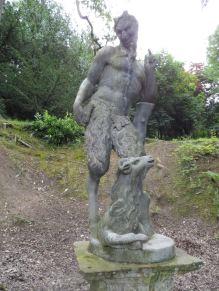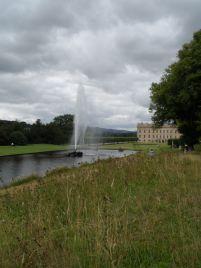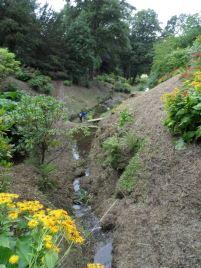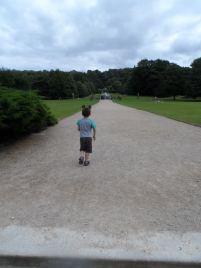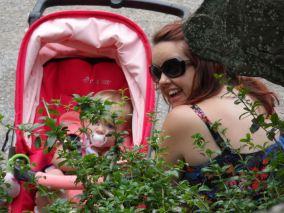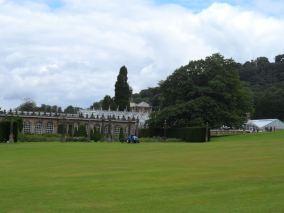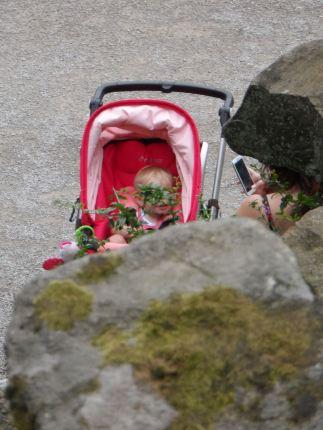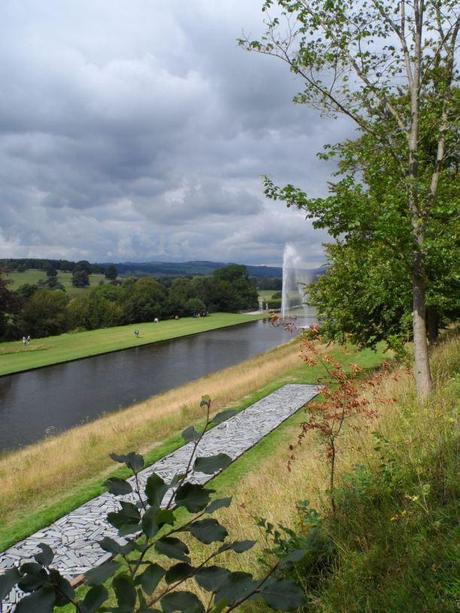 We did find Chatsworth far too much to get around in one day and didn't even make it inside the house.  I think it is really good that you can purchase tickets separately for each part of Chatsworth if you wish so that you don't have to visit it all if you don't want to.  We also noticed that the tickets we were given were valid for two consecutive days so, had we had another day, we would have been able to go back and visit those bits we didn't have time to!
Overall we had a great day at Chatsworth.  I was really impressed with the amount there was for the Little A's to do and would definitely like to go back and visit the house next time we are over that way.
Disclaimer – We were provided with tickets free of charge for the purpose of our visit and this review.  All opinions are honest and my own and all photographs were taken by me and are not to be used without my permission.