August 12, 2013, admin, Days Out, Holidays, Reviews, , 0
Review of Sea Life, Manchester
After our trip to Legoland in the morning, in the afternoon we visited Sea Life, Manchester which is right next door to Legoland in the Trafford Centre!
You may remember a couple of months ago we visited the Sea Life Centre on it's preview day.  I was looking forward to going back and seeing the finished article.
I have to say we came away feeling a little deflated.  Having visited a few different Sea Life Centres now I don't think this one is as good.  I appreciate it is difficult in the limited space they have and it is always going to be a different experience in a centre that is fully enclosed like this one, however, I do feel it could have been done better.
It is an extremely cramped place for a family attraction and when you factor in small children and pushchairs it can feel very claustrophobic and be quite a stressful experience!  You also feel quite rushed when it is busy as there are constantly people behind you trying to look at the attractions.
The tunnel, usually such an amazing feature in Sea Life Centres this time felt very small and again, quite a claustrophobic atmosphere.  It was however, filled with some fabulous sea creatures that were lovely to watch, I just wish we hadn't felt so rushed through it.
My biggest disappointment was the soft play area.  When we attended the preview day the soft play area was not open, however, on looking through the windows I thought it looked quite good.  This is again a very small cramped area with practically nowhere for parents to sit or stand and, get a couple of pushchairs in there the space soon fills up.  It was fairly horrendous in there when we visited.  There was a height restriction on the attraction, however, no-one paid the slightest bit of attention to this and there were really big kids running around all over the place and climbing over the smaller children who the attraction is meant for.  We soon dragged Little Mr A out of there as it just didn't really feel very safe (maybe I am just over protective I could just see disaster looming!).  I really feel this area needs to be supervised by a member of staff and also the number of children allowed in at any one time should be limited.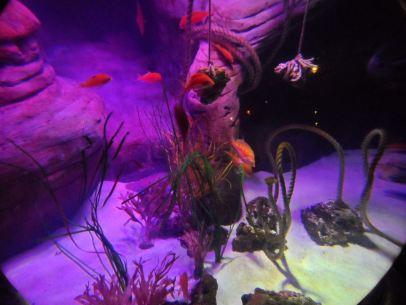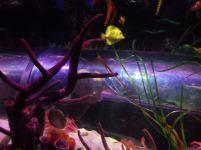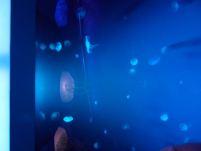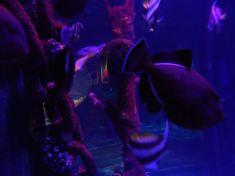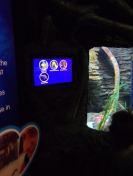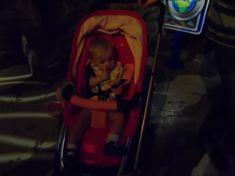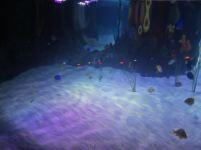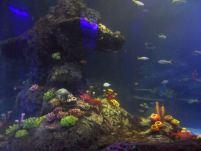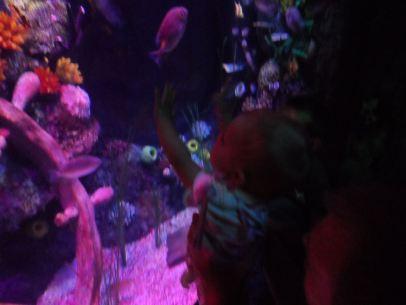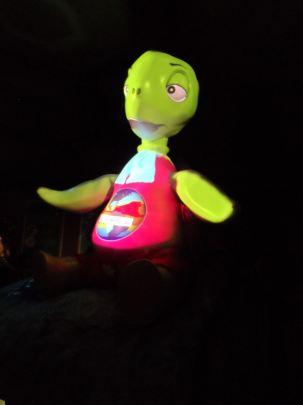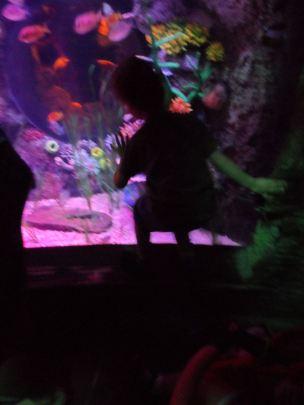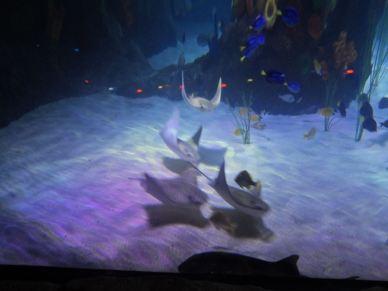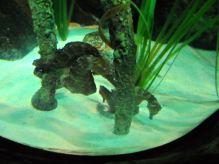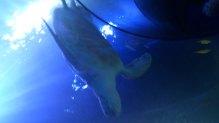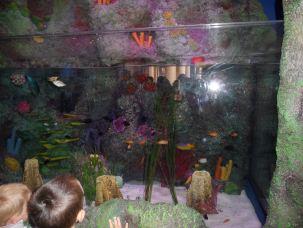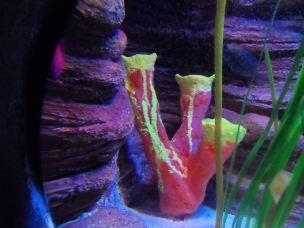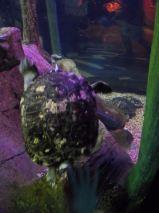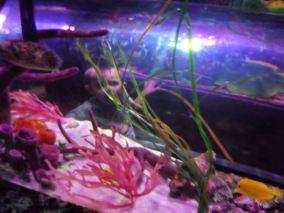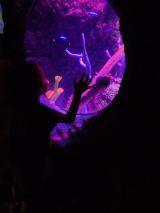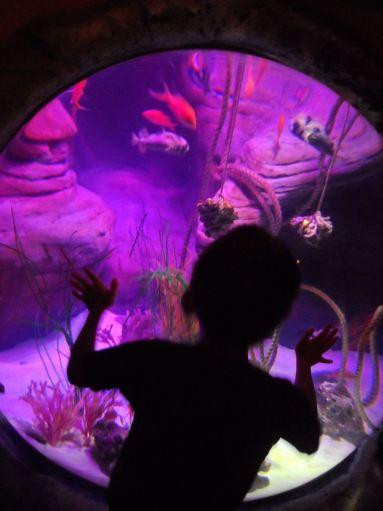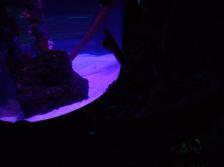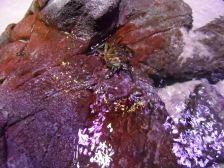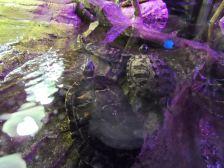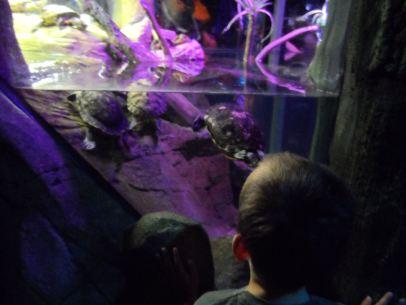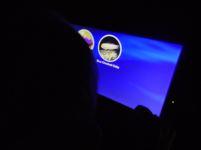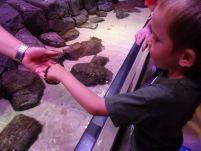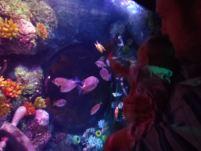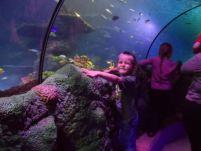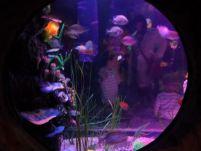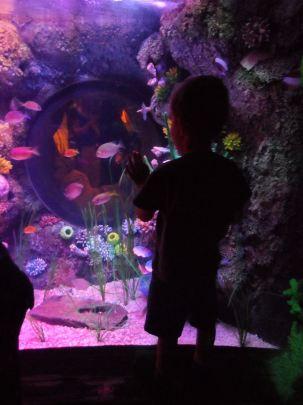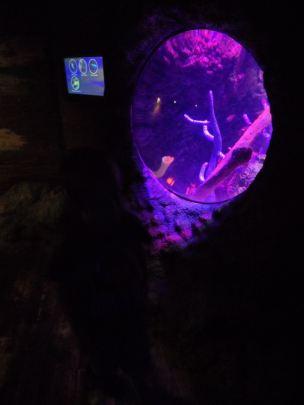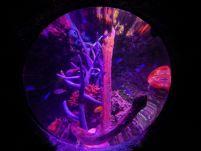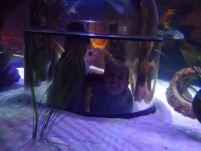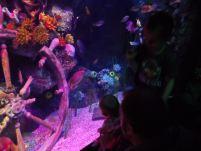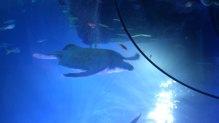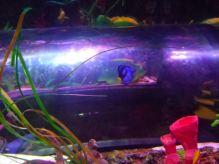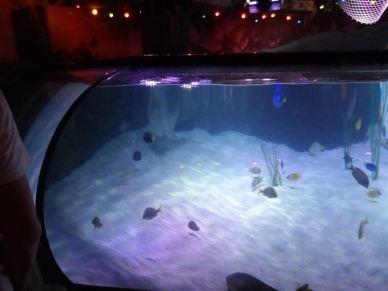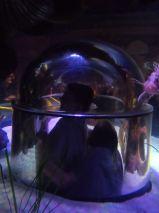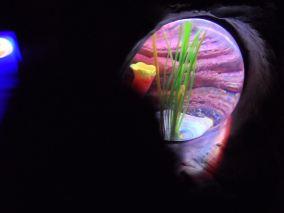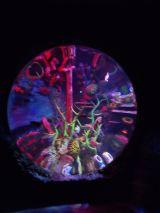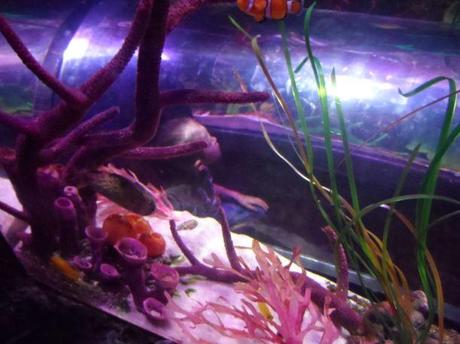 Having said all of the above, there are some very positive aspects to the centre:
First of all Turtle Beach.  Although this causes long queues as, like with Legoland Discovery, only a certain amount of people are allowed into the centre at any one time, it is a really lovely attraction, the likes of which I haven't seen anywhere else.  For this attraction you are taken into a room where a guide tells you about turtles and the laying of their eggs and there is a really nice 'beach scene' to watch as all the baby turtles hatch and head back into the sea.
The touch pool is also a great idea.  As the name suggests, this is a small rock pool with crabs and children can go along and touch them whilst a staff member talks to them about crabs.
Another favourite attraction of mine is the ray tank – I could spend hours in there watching them swim around and around.  The tank is also in a much bigger room so it is a welcome break from other areas of the centre.
I would recommend this centre to people with slightly older children and definitely to people who don't have to take a pushchair!  I do think it is quite expensive for a single visit, however, if you live locally a season pass is much better value for money and I think if you find quieter times to visit it would be a much more enjoyable experience.
Disclaimer – We were allowed free entry into the Sea Life centre for the purpose of our visit and review.  All opinions are honest and my own and all photographs were taken by me and are not to be used without my permission.