It hardly happens that a girls has never used a Face pack in her life. In india it all starts with a UBTAN, desi face pack (100% natural 100% Vegan) with all jist of Dadima's experiences.
I remember that my Granny was particular about using Homemade beauty products for all of us. She had different recipes for different skin types and different occasions.
Dry Fruits pack for Pre-Diwali preps
Tilli Pack for Pre- Sankranti preps
Khoya & Kesar for to-be-bride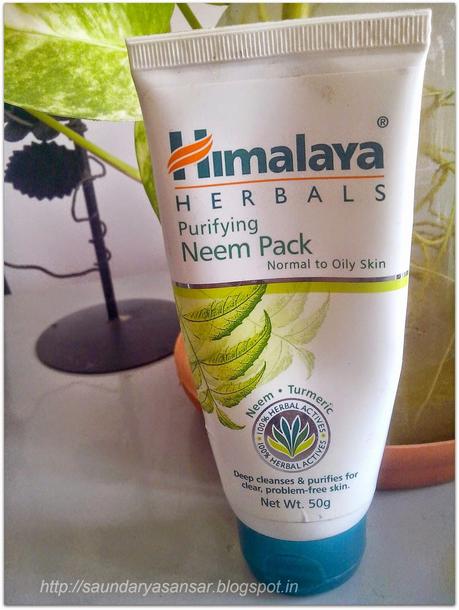 Today i will be sharing one of the most popular face packs from +HimalayaHerbalsIndia . it is Himalaya Herbals Purifying Neem Face pack for Normal to Oily skin.
When it comes to anti bacterial ingredients like Neem, Tea tree products, i am always the one to pick. I have been using this pack since years. Started first time when i got the very first pimple on my face.
A purifying mask that helps to regulate excess oil secretion, cleans clogged pores and prevents the recurrence of pimples. Neem, well-known for its purifying and antibacterial properties, helps in controlling acne and pimples, and their recurrence. Combines with Turmeric, it helps remove acne-causing bacteria. Fuller's Earth (Multani Mitti) cools and soothes the skin, improving skin texture and leaving you with clear, problem-free skin.
Fuller's Earth, Neem, Turmeric.
Although it contains parabens and other chemical preservatives too. Not 100% Herbal.
Apply evenly over cleaned face and neck, avoiding the area around the eyes. Allow to dry for 10-15 minutes. Removes with a wet sponge and wash with cool water. Use once or twice a week. Do not apply on broken or inflamed skin.
Flip cap opaque white plastic tube. Easy to store, carry and product dispensing.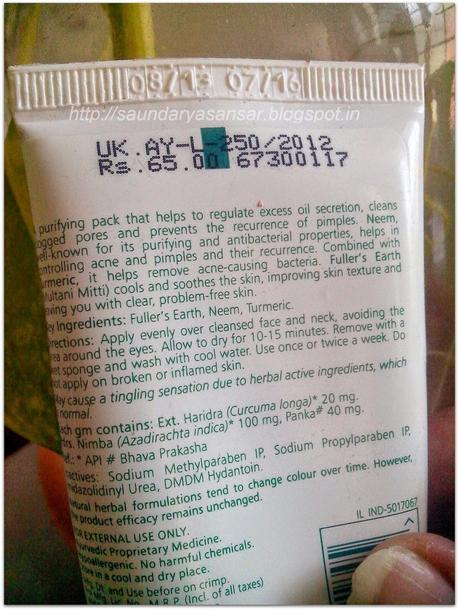 65 & 100 INR for 50gms and 100 gms respectively. Buy Here. Reasonably priced and easily available online and on counters too.
Brownish thick paste due to fuller earth base. Has a herbal pleasant aroma not to bother sensitive noses too. it takes little effort to spread hence apply this on damp skin. it takes 2-3 minutes to dry up and gives a stretchy feel on drying. Initial packs used to give a tingling sensation which i could not find in the recent packs.
I prefer washing this with wet sponge as it takes time to wash off only by splashing water.
Post wash gives squeaky clean face but a dry feel. I usually apply this once a week and incase when i have break outs 2-3 times a week. But the radiance was not there as it used to be in earlier formulations (3-4 years back ones).
Its good for a post facial massage to close open pores But a good face moisturiser is required post wash even in summers.
Yes it helps handling the break outs- not that it miraculously eradicates them but the redness/inflammation is gone after 2-3 applications. Prolonged usage surely helps controlling acne and pimples.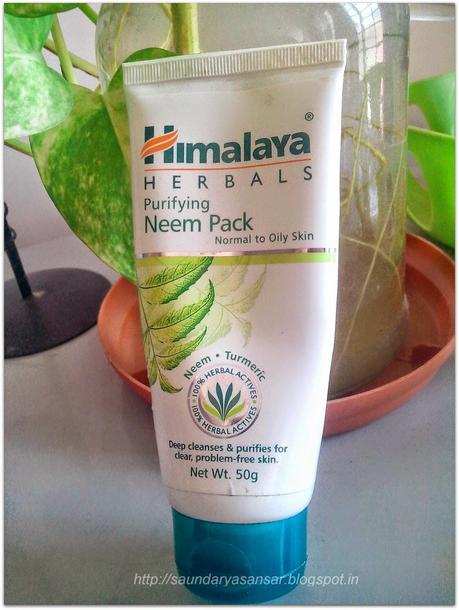 Overall Good option for a Weekly Cleansing Regime. Affordable mask for Teenagers and Recommended for people with acne prone skin.
My Rating- 4/5