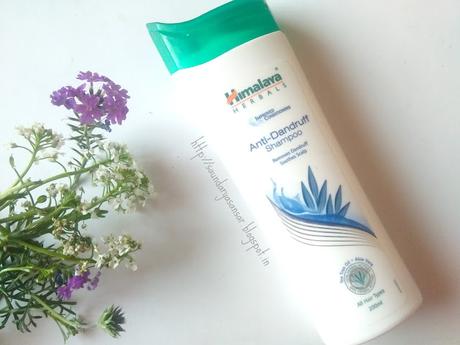 Himalaya Anti Dandruff shampoo is specially formulated with botanical extracts that help control dandruff and provide nourishment to hair shafts. Fortified with herbal ingredients our shampoos are effective, natural and gentle on hair.
Yes I am reviewing a treatment product from Himalaya Herbals India. it is Himalaya Herbals Anti Dandruff Shampoo.
Price- INR 70 & 130 for 100 & 200 ml resp. Easily Available at retail counters and online too. You can buy here.
Tea Tree Oil is a known anti-fungal agent which effectively treats dandruff. It moisturizes hair and keeps the scalp free of fungal infections.
Aloe Vera softens hair and soothes the scalp, helping to alleviate itching.
Although these herbal key ingredients at the bottom of the list, a long list of chemicals with SLS shows that its actually not completely herbal.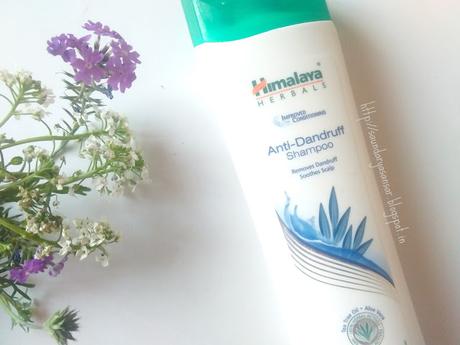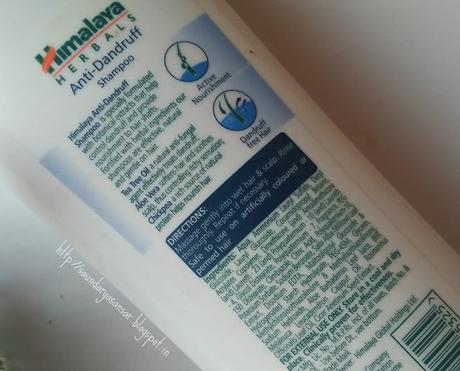 Although I have dry, frizzy hairs but my scalp is quite prone to dandruff and it keeps recurring in intervals. So there is always a Dandruff shampoo lying on my bathroom shelf. I have been using Head and Shoulders but this time I wanted to try something herbal and safe.
The Himalaya Herbals Anti Dandruff Shampoo comes packed in a white opaque flat bottle with a flip cap with all the details printed on its back.
Shampoo is little runny white lotion with pleasant floral fragrance.
One just need 3-5 ml for single time wash. It lathers well and cleans well too. I have been using this 2-3 times a week to wash my hairs. Can be easily washed off without leaving any residue and works well on Oiled hairs too.
I found that my hairs were clean, soft & bouncy with every wash. Since the formula is with improved conditioning, people with normal to oily hairs would hardly need conditioner but my hairs are super dry so I had to use conditioner to apply at ends.
But the intended result- removing dandruff, I was disappointed to find that it Never found any side effect like hair fall etc. hardly did anything to wipe off my dandruff.
My hubby has oily scalp and is dandruff prone too and it did not worked on his scalp too.
While both of us using this, it lasted for around a couple of months. So you can say it lasted quite long.
Overall Himalaya Herbals Anti Dandruff Shampoo is a normal shampoo with good cleansing property while for Dandruff removal one needs a better formula. Can be skipped.
Which Anti dandruff product do you use and would highly recommend?