A quick Pastel landscape, enjoying painting at home on this bank holidays weekend. 
Last holidays, a walk from Padstow towards the coast path, enjoying the view, a farm and a barn in a green Landscape, the roofs were enjoying sunny weather. 
Grass was green and blue, depending on the variation played by the clouds : somehow, Spring was having a very soft touch. 
Here it is :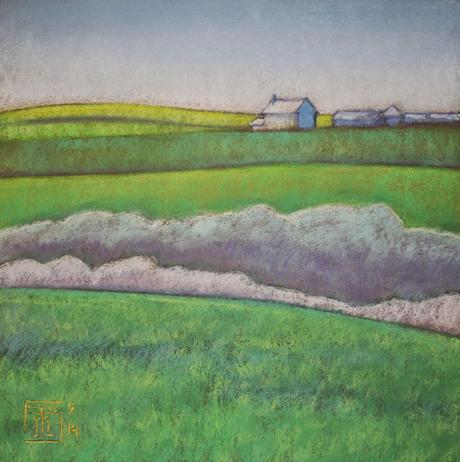 Hill, Cornwall
   Still a lots to take in last holidays pictures, and I try to dive into them, while the impressions are still fresh. As well, and again, painting is a way to extend the trip and feel the atmosphere of this nice countryside. 
I also work on a Landscape - Oil painting this time! A large canvas was hidden in a corner of my flat for a very long time. Working on landscapes, I decided to go for a larger painting attempt. 
Here is the work, unfinished - I did already three sessions and let it dry to add more light and depth :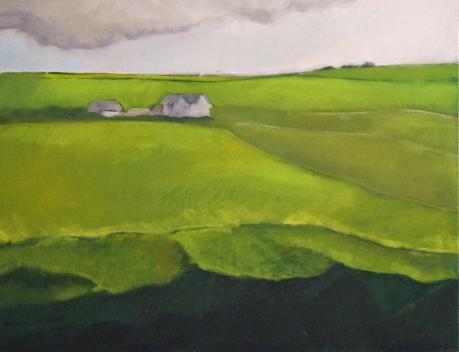 A larger picture will come with the finished piece. A different medium, and somehow entering another world of sensations. More to come on this one… 
***
For those interested, the different steps to the finished pastel :