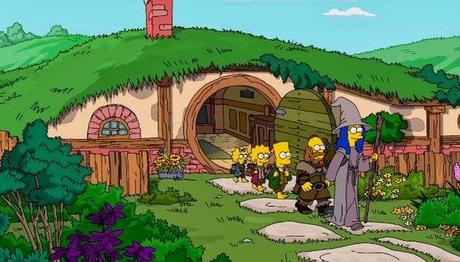 The Simpsons always loves to mock other shows and movies. This time they have chosen the epic "Hobbit" series to create its' signature couch gag. This opening was made for the "4 Regrettings and A Funeral" episode.
Homer, Marge, Bart, Maggie and Lisa takes over the main characters of the J.R.R. Tolkien's Middle-Earth series and hilariously twists the tale to show its' flaws and obvious humor. The video packs a lot of funny references to Peter Jackson's movie series, The Hobbit as well.
Check out the cool video after the jump.
Email This
BlogThis!
Share to Twitter
Share to Facebook