Happy Sunday Loves! 
It has been a beautiful Fall day in NYC and I am so thankful that I was able to capture an "Outfit of the Day" post before the sun went down (we almost didn't make it). They're only going to be a few more days like these where I can take photos outside without freezing my booty off, so I figured I will take advantage of it! My lovely boyfriend and I took to the streets of the Bronx and seized the "moment". 
Check out my Sunday Outfit of the Day.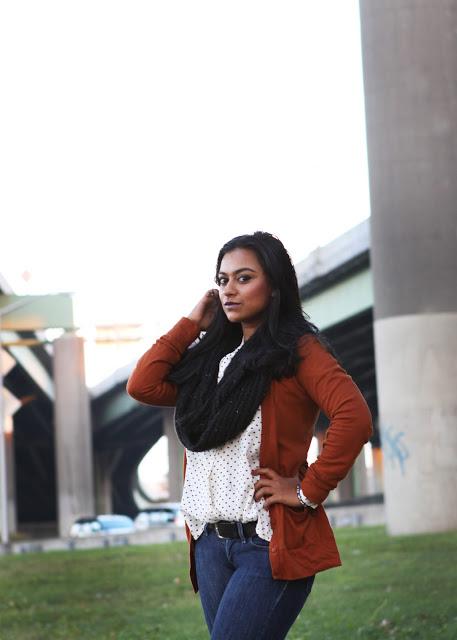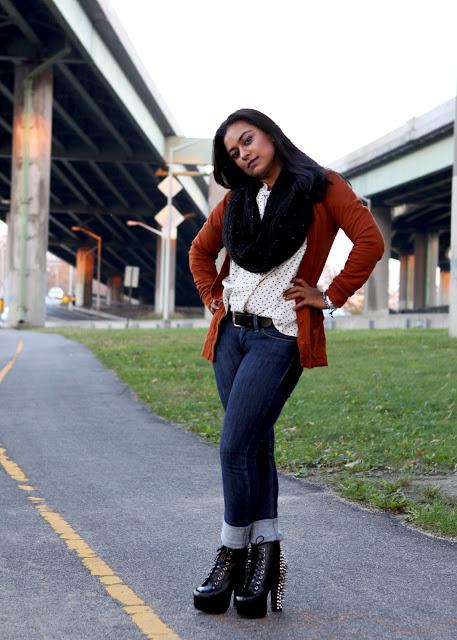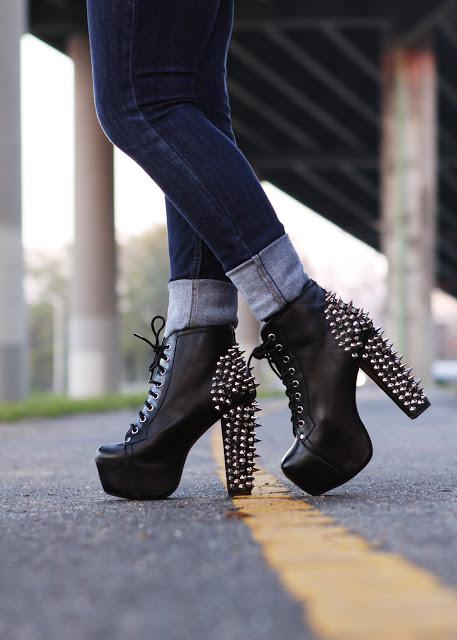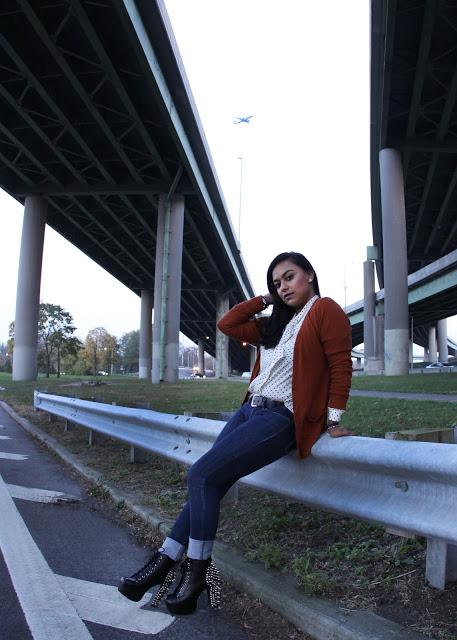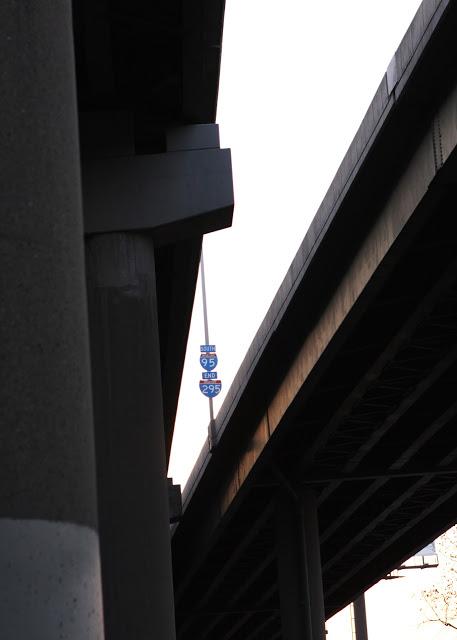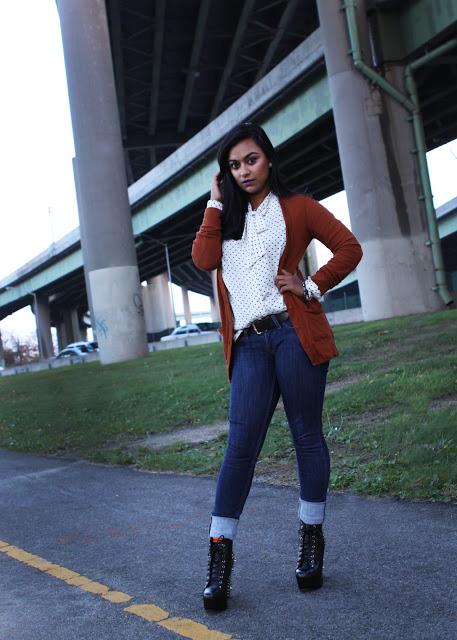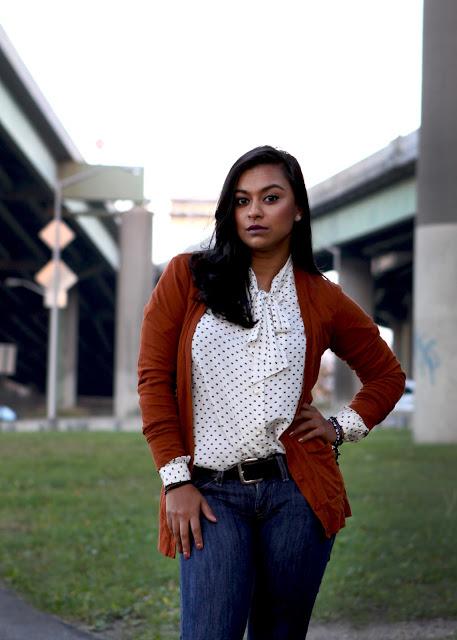 Outfit Details:Shirt: Vintage Halston (found in my mothers closet.)Scarf: Old NavyCardigan: Forever 21Jeans: Levi'sShoes: Jeffrey CampbellLips:" Wet n' Wild 916D (sorry I pulled off the name)
Hope everyone has had a lovely weekend! Stay tuned for some more fun stuff!