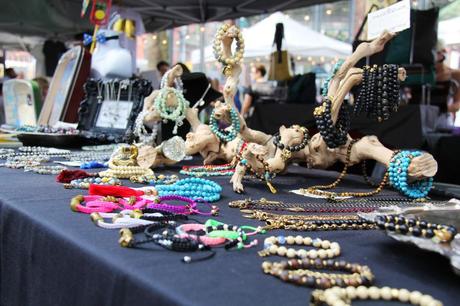 Guilty Jean Jewelry
I'm so happy I finally made it down to the Hester Street Fair this past Saturday to see my favorite ladies from Guilty Jean Jewelry.  I wasn't quite sure what to expect, but I certainly liked what I found.  A small, highly curated, outdoor market, the Hester Street Fair, located on the Lower East Side of Manhattan, is full of unique jewelry, vintage clothing, pop up shops, and delicious food.  I browsed each artist's collection and sampled a few of the different dining options.  I scored fabulous bracelets from both Guilty Jean as well as Stella and Sparkle Jewelry that I have already donned this week.  I enjoyed the margarita pizza from Ludlow, and a Red Velvet Cream Cheese Ice Cream Sandwich (I'm not joking; this actually exists) from Melt Bakery.  I'm drooling just thinking back to how amazing it tasted.  Overall, I would say this was a trip worth making!  Their summertime night market runs every Saturday through the end of August from 12pm-10pm and features live music and fabulous DJs…because who doesn't love dancing while shopping?  If you don't make it there before the end of August, the fair will still be running through the end of October every Saturday with daytime hours.  I definitely recommend checking it out!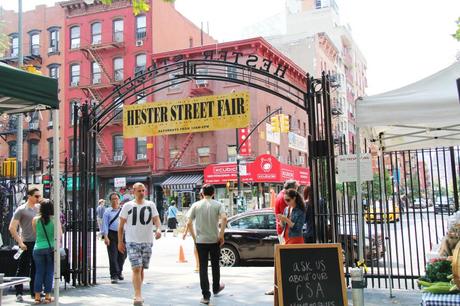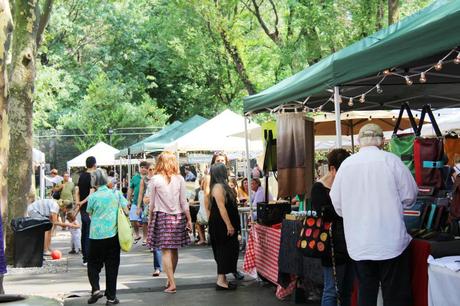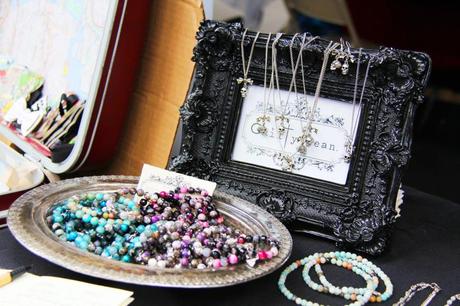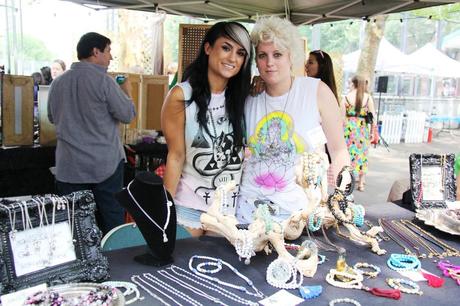 Proud owners, designers, and hand-crafters of Guilty Jean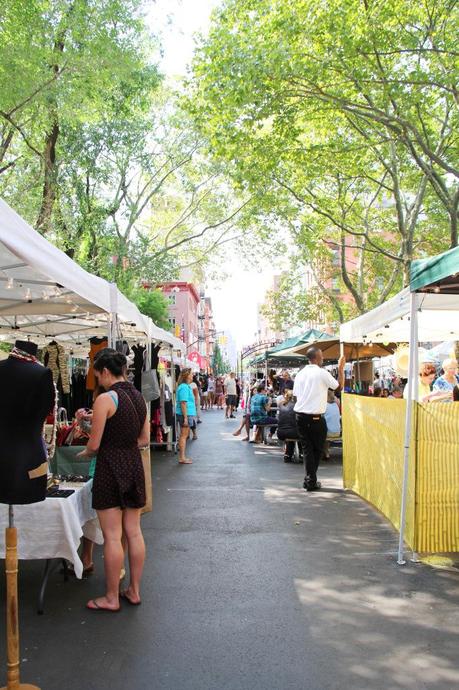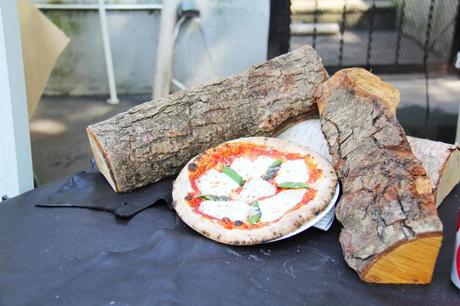 Ludlow Pizza
It's been a bit of a crazy week here…personally, I heard some horrible news about an old high school friend and hometown neighbor of mine, so that has been a bit rough.  Work has been crazy as our new employee started yesterday, and I've been busy training while still trying to get my work done.  We met our third and final pediatrician yesterday, and I think we have come to a conclusion about a doc for our little guy.  I hit the 37 week mark (FULL TERM!) yesterday which is a major milestone!  We completed the nursery over the weekend, my hospital bag is packed, and we are ready to go when Little Monkey is!  So things have been a bit nuts, and my head is spinning a little, but trying to keep my sanity as much as possible.
Hope you all are having a good week so far!
XO,
Gina