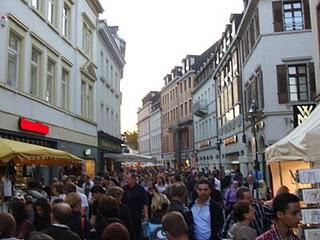 It was very crowded downtown.
We made it safely back to Germany.  We had a wonderful time in Texas but it is nice sleeping in your own bed.  Blue Rock has enjoyed his toys and being home as well.
Today was a busy day.  We went to a friend's birthday party this morning, then this evening we went downtown to the Herbstfest - Fall Fest.  It seems like there is almost always a festival in Germany going on somewhere.  We took the strassenbahn downtown, which my son loves.  I ate fish and chips and my husband had sausage.  Blue Rock ate some of each of ours.  We ended our fun evening getting ice cream on our walk home.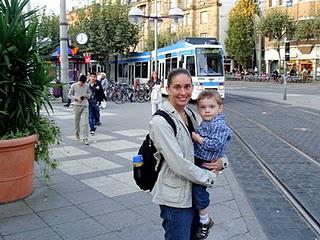 First time to take Blue Rock downtown without his stroller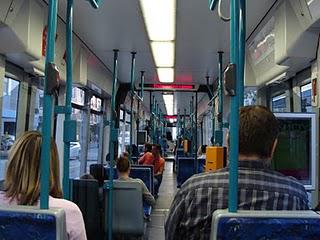 Inside a strassenbahn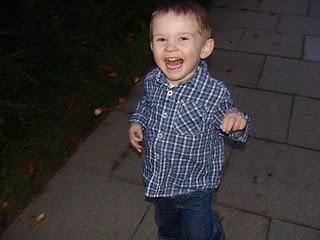 On our walk home