Women must be aware of two types of makeup in order to have easier means of removing it from the face. The two makeup classifications are oily and non-oily cosmetic makeup. Oily cosmetics are in the form of non-powder, examples of which are mascara, lipstick, liquid makeup, and rouge.
On the other hand, non-oily cosmetic are powdered ones such as blush-on and eye shadows. Oil based makeup cosmetics are more difficult to remove than their non-oil counterpart. They are more prone to stick stubbornly on the face, which is why more washing of the concerned area is necessary to remove stubborn oil-based makeup.
Makeup Removal Proper
Begin with the Eye Area
The tip to remember when removing makeup is to start with the cosmetic in the eyes. Dab a cotton ball with some makeup remover and gently rub it onto the surrounding eye areas that have makeup, particularly under the eyebrows.
Clean continuously until all traces of cosmetics are removed. To effectively remove eye shadow and mascara, baby shampoo is ideal to use on the area. Apply, lather, and wash everything off.
Remove Facial Makeup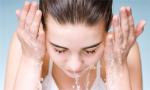 Immediately after eye makeup is done, one must then proceed to removing the makeup on her face. Never use ordinary soap in removing makeup; otherwise, the result can be wanting, with some makeup still stubbornly remaining in the face.
Avoid using cold or hot water. The best is lukewarm water when cleaning the face and getting rid of makeup. Remember to wash the neck area as well since it has been applied with makeup.
One must remember to wash the portion behind the ears thoroughly since it is likely that oil will accumulate in this area of the face. Again, always use lukewarm water when washing the face a good number of times to ensure thorough makeup removal.
Moisturize

Once makeup has been removed completely, it's time to apply moisturizer on the face to maintain a supple and healthy skin. Since the face is subjected to multiple washing during makeup removal, moisturizers are perfect in preventing skin dryness.
These are easy to apply tips that will render any makeup removal process a breeze. The latest beauty news advises for the complete removal of makeup in order to ensure total cleansing and breathing of one's face.
Image Source: CorbisImages, Google Images