While browsing Twitter late one night, I came across a company due to a retweet by one of my fellow blogger friends. It turned out to be a makeup company called Lime Crime Makeup. I immediately went to their website and saw that they had a blogger affiliate program, so of course I signed up for it. While doing that I also somehow bought TWO new lipsticks. So in about 10 minutes this Fashion Beauty Junkie knew she found a new makeup company that she was going to love! 
Even though, I haven't received my new products from them yet, I did receive an email today regarding the company wanting to give back and help my home and their original home NYC. So, this is what I would like to share with you today.
This past week NYC took a pretty hard hit, along with a few other places that some of us call home. Everyone wants to be able to help in a time like this right? What better way is there for us Junkies to help, other than buying something we love- like MAKEUP? Lime Crime Makeup came up with this brilliant idea.................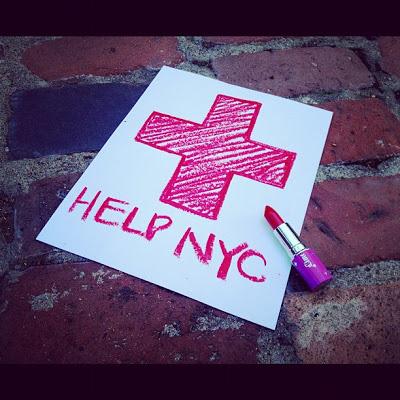 For the next two weeks a portion of each sale will be donated to helping the people I love, NEW YORKERS. These donations will help people deal with their outcome of this tragedy we called Sandy. 
Here are the two organizations they will donate to:
Week of November 5th-11th portions of sales will go to American Red CrossWeek of November 12th-18th portions of sales will go to AdoptNY.Org
Using the link below you can check out their products. So while checking out their website you can also do some shopping and maybe help someone at the same time. If you are a fashion beauty junkie like me who craves originality, you will love them. The site alone was very alluring. Once I receive my goodies from them, I will definitely share. After I finish this post, I will also be doing a little shopping to help those in need. Who would have thought my shopping habit would work for the good of things?  


LimeCrimeMakeup.Com

(This link is clickable)