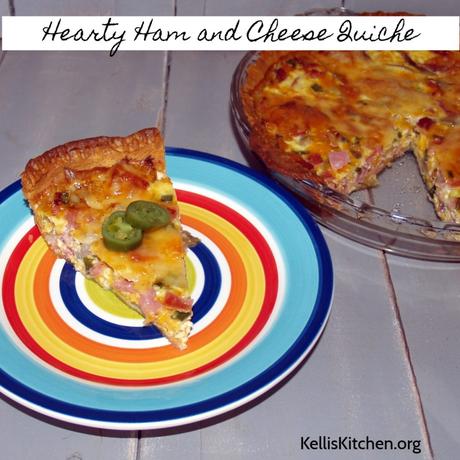 These days, I find myself putting more effort into lunch. With everyone home much more during the day and our family taking fewer chances with restaurants, we are cooking much more.
But what to make for lunch? Leftovers? Cheese and crackers? PB&J? Tuna salad? These are all great lunch options. But some days, I just want a hearty hot lunch.
A quiche can he served hot or cold and pack lots of protein to get through the rest of my day. It's also a great way to use up leftover ham. This quiche can be sliced up and frozen for later...if there is any left.
Ingredients:
1 (9-inch deep dish) pie crust, store bought or homemade
3 eggs
1/2 cup whole milk
1 1/3 cup shredded cheddar cheese
3 Slices Swiss Cheese or Pepper jack
1 cup diced ham
1 6.5 oz. can of mushrooms
4 cleaned, washed and chopped green onions
1/4 teaspoon each salt, pepper
Optional Pickled Jalapeno rings for garnish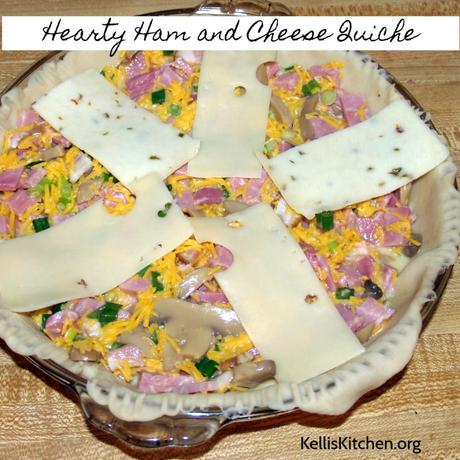 DIRECTIONS:
Preheat your oven to 400 degrees F.
Spray a pie plate and lay out your pie crust in the pie plate. Poke holes in the crust with a fork.
In a medium bowl, whisk eggs. Stir in remaining ingredients (except the sliced Swiss) and pour into the pie crust, filling to the top. Lay sliced Swiss and pepper jack cheese slices on top.
Bake for 20 minutes. Reduce heat to 325 degrees F, and continue baking for another 40 minutes.
Remove from oven and let rest for 10 minutes before slicing and serving.
I garnished mine with pickled jalapeno rings. They add a little extra spice.
Serve with a nice salad to add some variety to your meal routine.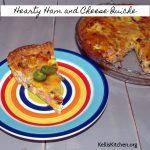 Hearty Ham and Cheese Quiche