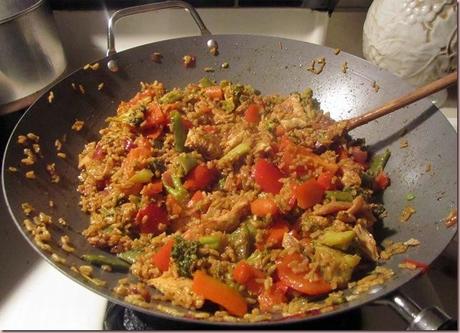 Ciao dears!,
   Earlier this week I posted a yummy but very calorie filled and not so healthy chicken dinner recipe.  Now I have a healthy one that I make more often.  Coming from a very Italian family, I often had a lot of Italian food growing up, which I loved, but sometimes I like to try new things.  So, sometime in the past few years my mom and I started making this more Asian inspired dish for dinner sometimes.  It's pretty simple and can be easily changed for different variations by adding different vegetables and spices.  You can even change the chicken to shrimp or some other fish, whatever you prefer.  I'm not going to use exact measurements for this because I don't when I make it…just use your judgment.  Comment below and let me know if there are any kinds of recipes you'd like me to post.  I have some more planned…I always have a million things planned…lol.
Ingredients:
Chicken Breast
Olive Oil
Vegetables (whichever you prefer, fresh are better but frozen are good too): I used broccoli, red, green, and orange peppers, sugar snap peas, & carrots Salt
Pepper
Paprika
Worcestershire Sauce
Oregano
Any other spices you prefer
Brown rice
I Can't Believe it's not butter (or whatever butter or butter substitute you like)

Directions:
1.) If using broccoli, place in a pot of water and boil.  Drain when cooked after a few minutes (they will be soft).
2.) Place bag of brown rice in a pot of water and boil.  When rice is cooked (get softer) after about 10-15 minutes, drain.
3.) Put a few tablespoons of olive oil in a pan and bring to medium heat.  Add chicken to pan and cook for a few minutes on each side, until slightly golden brown and fully cooked.  Add some salt, pepper, and oregano to chicken as cooking, as well as any other spices you prefer.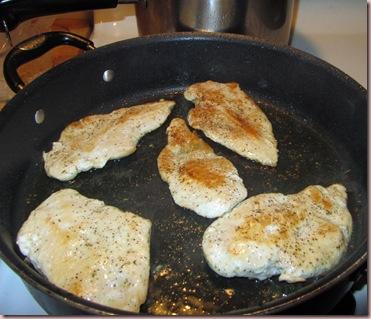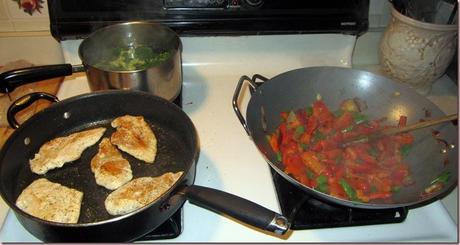 3.) While chicken is cooking, add a few tablespoons of olive oil to a large pan (or wok) and heat on medium.  Put all other vegetables in the pan and stir occasionally.  Add Worcestershire sauce (a generous amount, to taste), paprika, a little more pepper, salt if you like, oregano, and any other spices you like.  Continue cooking and stirring occasionally until vegetables are tender.  Add broccoli to vegetables.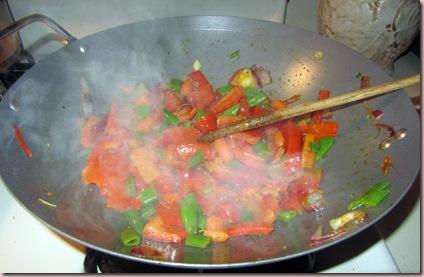 4.) After draining the rice, put it back in the pot and mix in about a tablespoon or 2 of butter substitute (or whatever you like).  Then add rice to large pan with vegetables.  Last, cut up the chicken and add to the pan as well.  Mix everything together and season to taste as desired.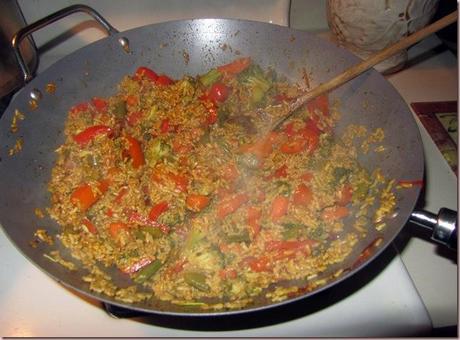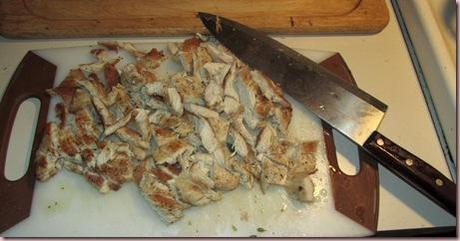 5.) Tada!  Now enjoy!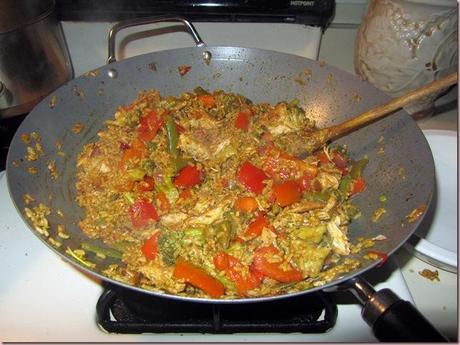 ♥♥ Xoxo Gabriella