Wow I had no idea you guys would be so into new pages. So much fun. And thanks for all your congratulations on becoming a Fitfluential ambassador. That one was a huge accomplishment for me.
Lunch
Dad had a dentist appointment over in Monterey this morning so I had him stop at Chipotle on the way home.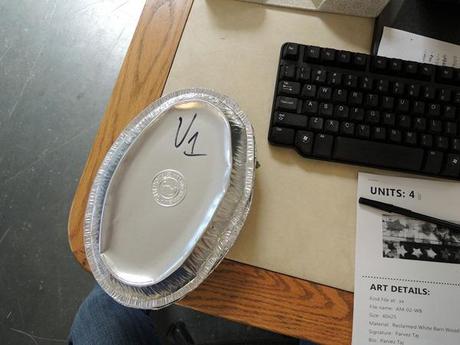 But he forgot the forks! Ohh Dad…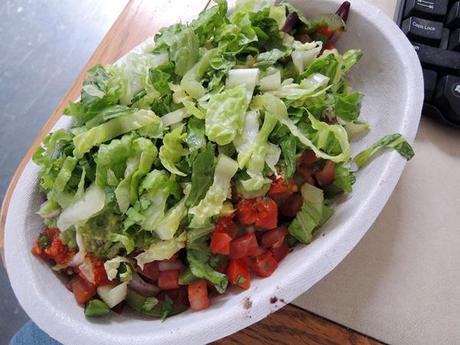 So this was taunting me for like a bazillion minutes while he went and got some.
In my bowl was:
brown rice (healthy swap from white

yay good carbs)
black beans (good carbs)
fajita veggies
hot salsa
medium salsa
lettuce
guacamole (healthy fats!!!!!)
Bomb dot com people.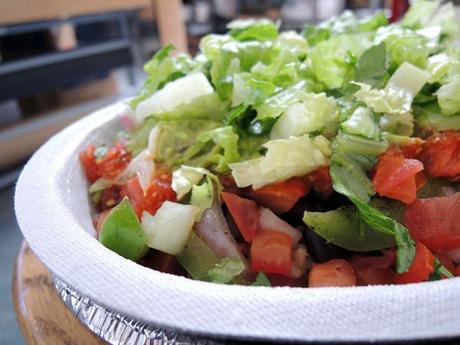 Ohh yeah!
Lunch was 450 calories
Dessert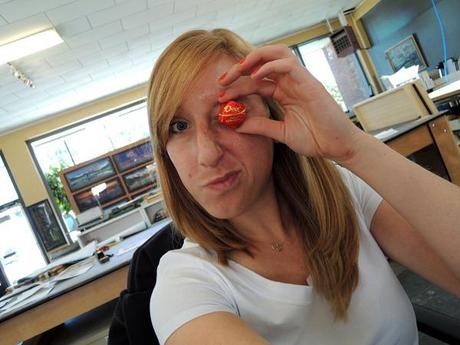 Dove dark chocolate squares… not as good as Hershey's bliss but, I'll live. I guess.
I'm planning on eating a whole serving today so make it 250 for the dark chocolate.
Where am I on my healthy guidelines for today?
2 servings of healthy fats (done)
3 servings of tea (1/3 done)
8 8oz glasses of water (1/2 done)
dark chocolate (definitely done)
2 servings of fruit (uhh- ohh)
exercise (planned)
2 servings of probiotic (1/2 done)
hot magic lemon water (done)
Whoo hoo. I'm being a healthy beast today!
Tonight's agenda
getting' off work at 3
hittin up the gym from 3-4
basketball game at MPC at 6, gotta be there at 5:30
home and getting some dinner made up by 7:30.