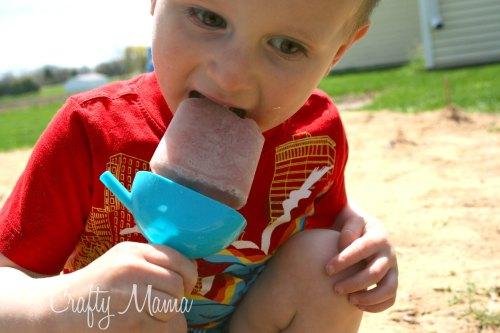 For the past few years, I've been on a major health kick. We've eliminated a lot processed foods and chemicals from our house, and we're better for it. (Except for the excessive baking I do, I'd say we eat quite healthy). This year I discovered an incredibly easy and healthy way to make popsicles.
See, we eat a lot of smoothies here. It's a great way to pack in a day's worth of fruits, and maybe even some veggies. Add a little greek yogurt, and you've got a really healthy and filling snack.
One day I made a large smoothie for us all to share, and after filling up each cup, I had some leftover. What to do with the extra? I wasn't going to dump it, and I really didn't want any more than what I had. Solution: pour it into the popsicle molds. The next day I pulled these out, and the kids LOVED them. Seriously, anything frozen seems like a treat to them.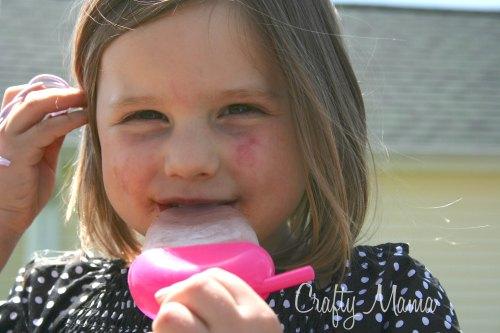 What you'll need:
An assortment of fresh and frozen fruit (I like to use berries, bananas, which add lots of sweetness, pineapple, and melon)
Greek yogurt (or another high protein yogurt)
Juice or milk (we use vanilla almond milk)
Blend together in a blender (I use my magic bullet) until smooth. Pour into popsicle molds and freeze overnight.
If you add fruits like bananas and melons, you get a really sweet popsicle. These are a great alternative to traditional sugar water popsicles! The kids don't even feel like they're missing anything.