Traditionally, using oil on your skin was a big no no Using it on the face was believed to be a definite cause of breakouts and acne. However, now we know that plant oils especially contain a wide variety of nutrients and antioxidants that have wonderful culinary and cosmetic uses.
Perhaps we can thank the oil cleansing method for a renewed interest in oils and their benefits. This method of cleaning the face has become popular and helped many people with skin problems ranging from acne to wrinkles finally overcome their skin problems.
Whatever the reason for oils' rising popularity, here are five healing oils for hair and body you probably have not heard of but should give some serious consideration to using for the excellent benefits they provide.
Green Tea Seed Oil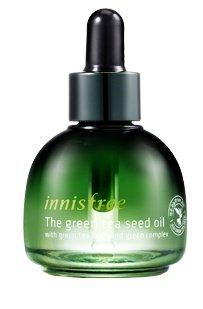 No doubt you've heard of green tea and its benefits. It's known for being rich in the catechin Epigallocatechin Gallate (EGCG) which has been shown to be a strong antioxidant that protects the body from the negative effects of free radicals.
Green tea seed oil, not to be confused with green tea oil, is extracted from seeds of the Camellia oleifera or sometimes the Camellia sinensis–both tea plants. This oil has a light green-yellow color with a mild taste and aroma. It makes an excellent cooking oil for several reasons –
long shelf life as it oxidizes slowly
high smoke point makes it excellent for high temperature cooking
rich in essential fatty acids as well as vitamins A, B, and E
similar antioxidant profile to green tea (EGCG, bioflavonoids, polyphenols)
Green tea seed oil has a long history of use in China but has only recently been imported to the West; however, its health benefits are attracting attention.
From a cosmetic point of view, this oil has all the same benefits of green tea. It makes wonderful soaps, lotions, and other skin care products. Its antioxidant properties help protect the skin from environmental damage such as smoking and car exhaust. It is rapidly absorbed by the skin, and does not leave behind excess oil since you only need a little anyway.
Egg Oil
You'll soon start to see more skin care products with green tea seed oil as an ingredient. Its benefits are amazing, and more people are discovering what it can do for their skin.
No, I'm not making it up–there really is such a thing as egg oil. If you've ever used mayonnaise as a hair conditioner, you already know the benefits of this oil.
A solvent is used to extract the lipids from pasteurized egg yolks. The yellow oil is rich in essential fatty acids, cholesterol, Omega 3, and Omega 6.
Rice Bran Oil

Rice bran oil is taken from the husk or thin coating of brown rice kernels. It's rich in gammaoryzanol which is a type of vitamin E that can lower LDL (bad cholesterol) and raise HDL (good cholesterol). It is also well balanced in monounsaturated fatty acids and polyunsaturated fatty acids. In addition, it contains antioxidants such as squalene which is great 
for
 the skin. If that werent enough, it also gives a slight degree of sun protection.
This oil is ideal for frying food as it has an extremely high smoke point. Since it has a mild taste, you can combine it with vinegars and herbs to make salad dressing. Feel free to use it for baking as well. As a general rule, rice bran oil can be substituted anywhere you would use olive oil.
From a cosmetic point of view, rice bran oil is commonly used to make soaps and lotions. It also makes a great massage oil and has been successfully used for oil cleansing. Extract of rice bran is often used in various moisturizing formulas for skin care products. This is a versatile oil that has many applications in cooking and natural skin care.
Cholesterol is easily absorbed by the skin and hair so egg oil is wonderful as an ingredient in body butters, hair conditioners, shampoos, and any body care product aimed at dry or damaged skin or hair. This oil is also believed to be helpful in reducing hair loss and scars.
Although not suitable for culinary purposes, consider buying this oil in its pure form to make your own DIY personal care products.
Pequi Oil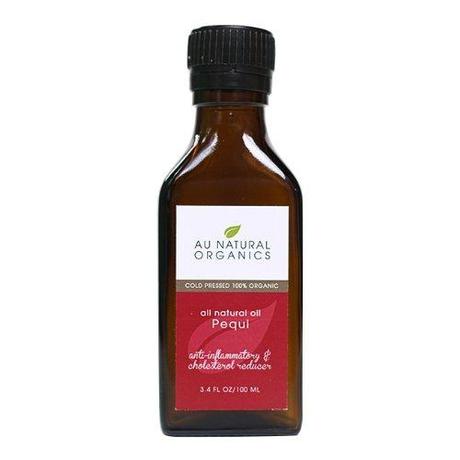 Pequi oil comes from an edible Brazillian fruit of the same name with yellow
-
orange flesh. In that part of the world, it's a popular side dish often eaten with chicken and rice.
It became popular outside of Brazil when a 2009 study found that pequi oil is so rich in antioxidants that it lessened DNA damage to runners. Another study showed that it is rich in lipids and hydrating elements.
It's similar to olive oil in that it contains some of the same components–oleic acid (55%), palmitic acid (34%), heptadecenoic acid (5%), and linoleic acid (2%).
Those who have used the oil claim it has a lovely scent similar to almond oil but more romantic, and published articles say that the scent has complex notes.
Anyone wanting to moisturize their hair can use the oil, but those with curly or frizzy hair should see the most improvement. This oil will smooth the hair shaft and add shine. Because it's rich in essential fatty acids, pequi oil has also been used as a remedy for cracked heels, eczema, and psoriasis.
This oil is edible but can be used in cosmetic preparations such as soaps, lotions, and hair pomades, as well as for medicinal purposes.
Camelia Seed Oil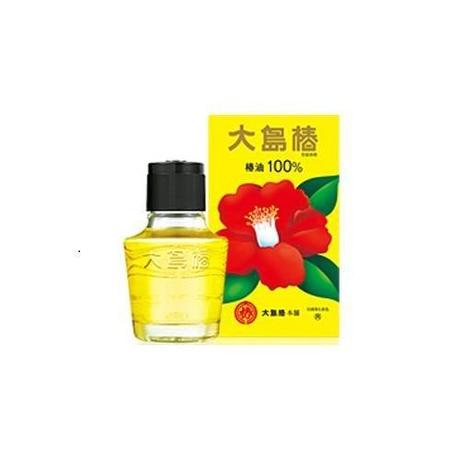 The use of camellia oil in Japan for hair care has a long history going back as far as the 8th century. In that country it's known as tsubaki and is used extensively for hair and skin care because it has next to no scent and moisturizes without being greasy. It's also used to fade stretch marks, heal acne scars, and moisturize cuticles.
Camellia seed oil is used in many skin and hair products, especially those for anti–aging formulations. It's non–comedogenic (doesn't clog pores) and helps fade wrinkles and fine lines.
In China camellia oil is used as a culinary oil. It's higher in oleic acid than olive oil and contains omega 3, omega 6, omega 9, and vitamin E. This feature of the oil makes it more effective in reducing the formation of cholesterol than olive oil.
Another unique feature of this oil is that it blends with free radicals to become peroxide lipids in the body. Overall, it's a very stable oil with a long shelf life that resists oxidation, and has a high smoke point – 485 degrees fahrenheit –so it's perfect for stir fry dishes.
On a practical note, you can also use this this oil to lubricate your garden tools. It will help keep them from rusting and extend their use.
References for this article