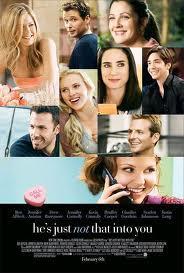 On Saturday night I decided I fancied watching a feel good film. The kind where you don't have to give much thought, provides a few hours of escapism and has a happy ending. I decided to watch He's Just Not That Into You but instead of curling up on the sofa relaxing in front of a feel good chick flick I found the representation of women in the film massively offensive.
Ginnifer Goodwin plays the character of Gigi, the audience aren't told her specific job title but we are informed that she is a successful single woman. However despite this she completely obsessed with finding a partner and falling in love. She goes on a single date and completely obsesses over this man, checking for messages and emails to the point where here behavior borders on obsessive compulsive. She continuously does this throughout the film. Not only is her character massively irritating because of this but it also sends out the message that she cannot be happy unless she has a man in her life and she will basically settle for anyone who happens to call her back.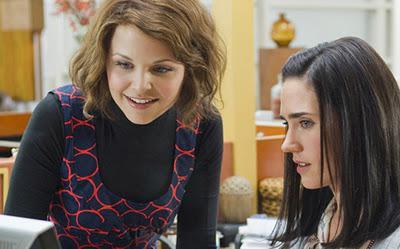 Gigi and Janine look up wedding venues after one successful date
 Gigi works in the same office as Jennifer Aniston's character Beth and Jennifer Connelly's character Janine. Both of these are in long- term relationships and have successful jobs but will drop everything to have a gossip about their love lives. Beth is so obsessed with the idea of marriage that she tries to trick her partner of seven years into marrying her. Her boyfriend is represented as a stand up, faithful partner who is committed to their relationship and explains this to her. He also explains that he doesn't believe in marriage but does believe in their relationship. However Beth is so obsessed with marriage that after her attempts at manipulation she breaks up with him in the hope she will find another partner more inclined to marry her.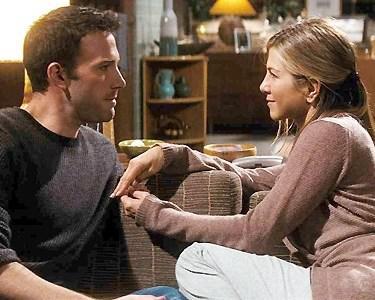 Beth leaves her partner because he won't marry her
Janine is married to her college sweetheart who happens to be having an affair with Anna played by Scarlett Johanson. Upon him admitting his affair she takes the blame and guilt upon herself and openly states that their marriage failed because of her lack of sexual contact with him. The opposite of Janine is Anna who is the woman having the affair with her husband. She is blonde, Janine is dark, Anna is a free spirit and Janine is more conservative. Anna is set up as the seductress who oozes sexuality, which she uses to get Janine's husband in bed. However both characters end up alone because of their sexuality. Janine because she can't keep her husband satisfied and Anna because she is aware of her sexuality and uses it to seduce a married man.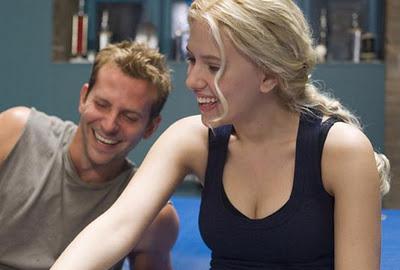 Anna seduces a married man
What becomes of GiGi? Well, she finally finds happiness in a relationship because she is cute and passive enough not to offend her partner, not sexualised enough that she needs to be punished for it and she will basically settle for anyone who is interested. 
The lessons learned from He's Just Not That Into You:
1)
Women are only happy when in a relationship with a man2)
Beware of your sexuality, If you are aware of it you will end up alone, if you aren't aware of it you will also end up alone3)
Your life and the majority of the conversations in it should revolve around men4)
Women are neurotic and manipulative and will try their best to trick a man into marriage       5)  Women will settle for any bloke who happens to be 'into them.'