My favorite part of cooking is the fun combinations that can occur in the kitchen. I love when a few unexpected ingredients can come together and make something surprisingly delicious. ​
​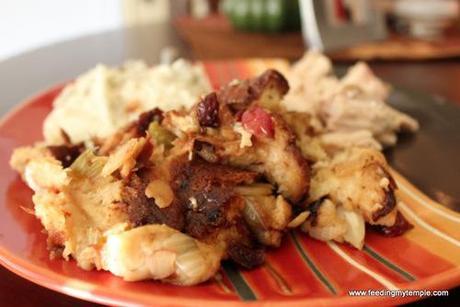 I saw this recipe in Martha Stewart Living (but it can also be found here) and knew with our love of Hawaiian bread, I had to make it. Have you had a hot dog in a Hawaiian bread hot dog bun. I die. 
​
I tweaked this recipe a bit by switching out the butter for a bit of a healthier option, my go to Brummel and Brown. I also opted for almonds versus macadamia nuts, purely out of preference. I was interested to see if this dressing would be super sweet (like the bread), but with the traditional dressing seasonings of thyme and sage, it was perfect. Like perrrfffeecct. ​
​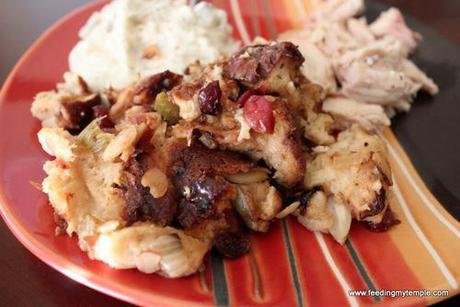 If my grandpa and mother in law didn't make killer stuffing, this would be on my Thanksgiving table. What's your favorite Thanksgiving dish? Gobble gobble. ​