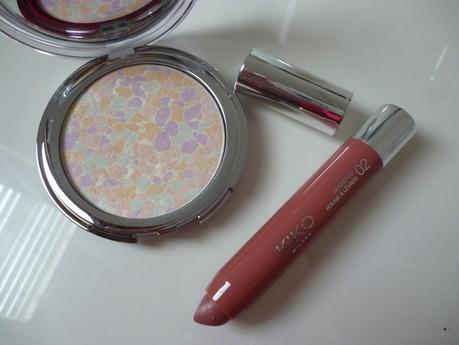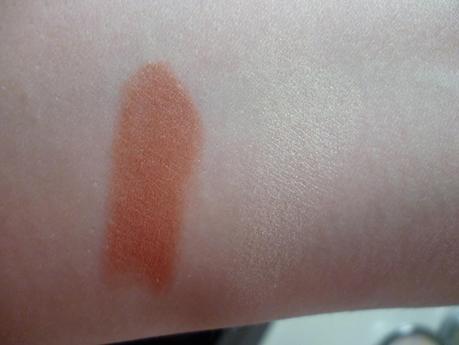 I didn't think the Generation Next collection was out until march but when in London last Tuesday I popped into the Kiko store and there it was, I may have let out a little squeal.
I had seen a few bloggers do reviews on the new Kiko Spring/Summer collection and everything looked amazing so I of course wanted to pick a couple of items up.
The Generation Next collection has a complete mix of products from serums to lipsticks, blushes and eye pencils as well as a CC cream. It was hard to decide what to pick up and I initially wanted one of the blushes but the lighting was appalling in the shop (flashing blue lights) that I couldn't see the colours properly and they looked like they weren't overly pigmented.
I decided to grab the highlighter as I only have one and that is part of a kit. The Mosaic Highlight (£14.90) is just so pretty to look at and gives such a lovely glow to the skin. It has a combination of pink, purple, green and gold in the pan but mixed together it just gives a subtle champagne sheen. There is no chunky glitter with this and when it catches the light it give a lovely glow. It is already a staple in my daily make up routine.
The second item I picked up is the Frosted Look Lipstick (£7.50) which are far from frosted. I picked up the shade 02 which is a peach/pink shade, think Kylie Jenner lips, though I am now wishing I picked up more colours as these are really impressive.
Unlike a lot of these lip crayon/balm type products the Frosted Look Lipsticks have a satin/matte finish and are opaque with one swipe. They sit on the lips comfortable and do not budge for hours. I am really impressed.
As you can see I was quite restrained with my purchases, though now I have tested these out I wish I picked up more.
I think Kiko is a really reasonably priced brand that make high quality products and if you get the chance to try some of their products then do.
Have you checked out the Generation Next Collection yet? What are your favourites?