I don't know if it's just me or does anyone else buy a stupid amount of things when they have no job and should be saving??
S
hopaholic
much?? So once again I ventured into Boots to buy 2 things, 2!! And I come out with a bag full of goodies.....I cross my heart and needle in the eye, what ever the saying is, they jumped into the basket by themselves and I was
forced
to buy them.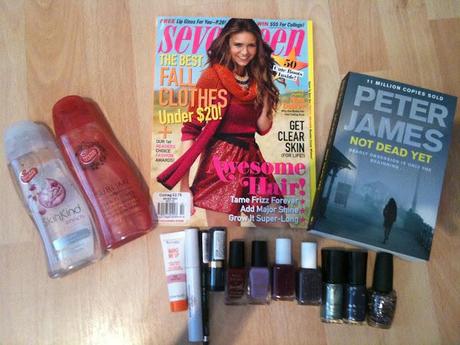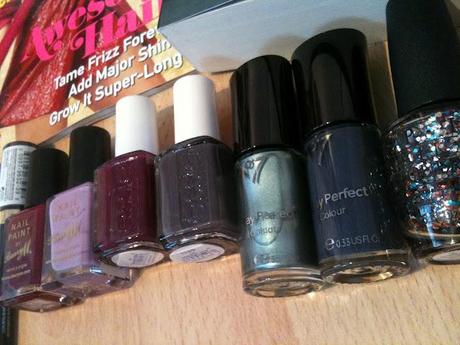 Before you say it, no there isn't enough nail polish there. There's only 7 and I have 10 nails to paint. Love every single colour!! By the way, I think Ultimate is just a local store. They have a website where you can buy from though. 
L-R
Boots -
Barry M - Raspberry
£2.99
Boots -
Barry M - Berry
£2.99 save £1.00 if you buy two.
Ultimate -
Essie - Bahama Mama
£4.66 plus VAT
Ultimate -
Essie - Smokin' Hot
£4.66 plus VAT
Boots -
No.7 - Sparkly Khaki
£2.50 used with £3 off No.7 voucher
Boots -
No.7 - Thunderstorm 
£2.50 used with £3 off No.7 voucher
Ultimate -
OPI - The Living Daylights
£7.74 plus VAT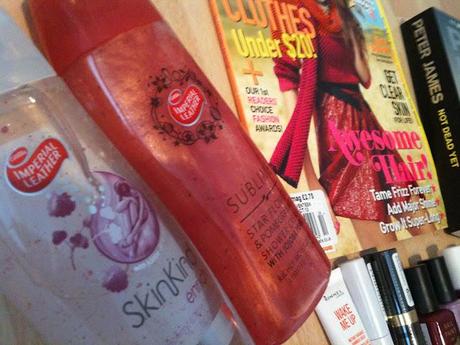 From Boots I also got: 2
Imperial Leather
shower gels
£1.00 each
. Everyone has to smell nice!
Rimmel
Wake me up Instant radiant shimmer touch - Radiant Rose £3.99
on a saving of £1.00 at the moment
Rimmel 
eyebrow pencil - Dark Brown £2.99
Natural Collection
clear mascara £1.99
Revlon
lipstick - Black Cherry £7.49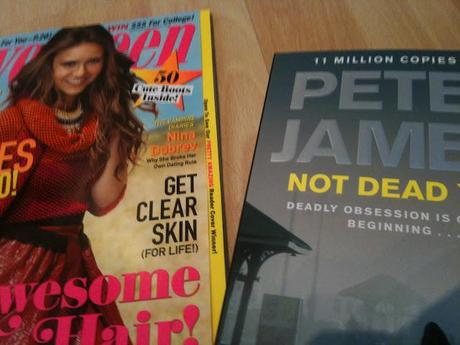 From WH Smith's I got this
Seventeen
magazine just because I wanted to read about Nina Dobrev £2.75
Peter James'
most recent Roy Grace book - Not Dead Yet. Can not wait to read this!!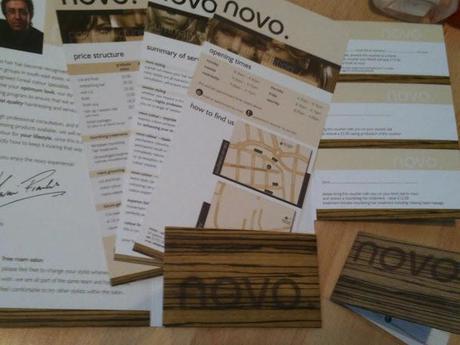 And from Novo, I booked my first appointment at a fancy salon. "But you're unemployed" I hear you ask. Yes I am, but I only ever got my hair cut about twice a year from the same lady and although she's lovely, the past couple of times it's been really really wonky....no joke. You'll see pictures of my shockingly wonky hair tomorrow. I'll be posting a blog of my new do tomorrow! Although I'm excited, I'm seriously freaking out about my hair getting washed there....it just tickles
soooo
much....or is that just me too??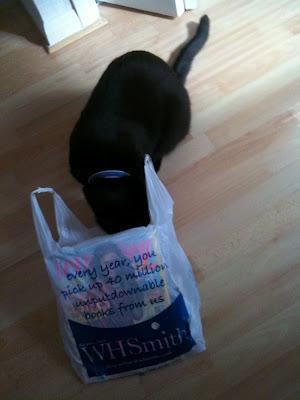 Someone else was impressed with my goodies too! Haha. Hope everyone's having a lovely day. Until next time bloggers!