How often do you get to dine on a work of art? When at Rockwell, the perfect place for a fine snack would be at Hatch 22.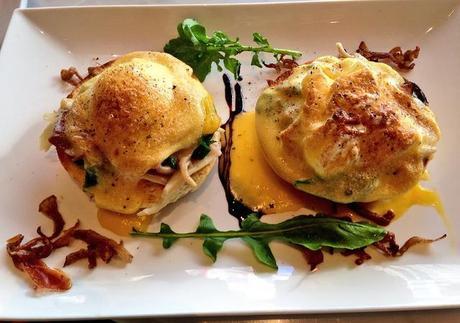 A few years ago, I was only familiar with the fancy-sounding
Eggs Benedict
by name and now, after trying it out at several places, I know it to be one of my favorite, however elusive, breakfast dishes.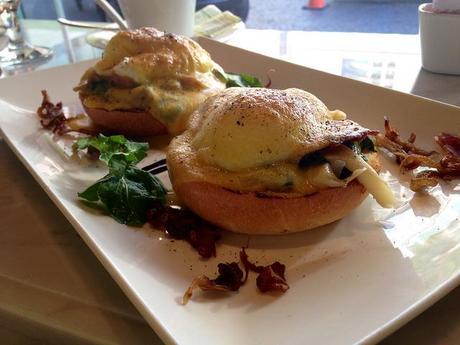 NYOB (Not Your Ordinary Benedicts), P445.00
Fresh baked rustic muffins, wild mushrooms, sous vide eggs, Italian ham, sauteed spinach and torched citrus hollandaise.
Above and beyond the standard Eggs Benedict are the ones offered by Hatch 22, aptly named NYOB. Why, you ask? I can't explain it. (Some blogger I am, huh?) It may be the citrusy touch to the hollandaise sauce or how it all comes together with the sauteed spinach and the perfectly poached egg. It may have been the vibrant atmosphere of the cafe and how the sunlight shouted its way in to brighten the room. Either way, this is quite possibly the best version I've tried.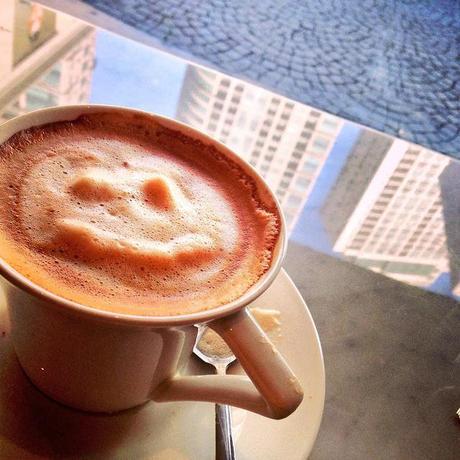 Classy view from the @hatch22ph pic.twitter.com/ShKYlHZwQq
— Joaquin Iñigo Medina (@joaquinigo) January 11, 2014
The coffee addict that I am now, it was impossible not to order a nice latte to go along with it. The coffee art featured here is mine, by the way. I'd say it captured my mood pretty well!
Menu:
Greens, Kettle Pot
Hatch Brunch Specials, Pancakes
Cafe Menu
Drinks
Love Hatch 22? Hate it? Let me know by commenting below, or just
tweet
me!
This is our third post about Hatch 22.
Hatch 22: Birth of a New Cafe
Hearty New Dishes at the Hatch 22

HATCH 22
Ground Floor, Power Plant Mall,
Amorsolo Dr., Poblacion, Makati City
+63917-7942005
Operating Hours:
Mon - Wed: 7:00 am - 11:00 pm
Thu - Sat: 7:00 am - 12:00 am
Sun: 7:00 am - 10:00 pm
Facebook: Hatch 22Twitter: @hatch22ph
View Larger Map