The sincere open smile gives the feeling of the warm friendly atmosphere and improves the mood. Maybe the largest number of smiles was presented to the world by Harvey Bell. Harvey Bell is also the author of of the World Smile Day which is celebrated on the first Friday of October. But how could Harvey Bell managed to become the champion in smiling? In the beginning of 60s the unknown artist Harvey Ball was ready to carry any order out. One of these orders was to develop the logo for an insurance company. According to the demands of the company that should be a bright easy-to-remember and simple symbol that would remind the members of the stuff that it was necessary to smile at the clients while signing the contracts. Harvey Bell managed to fulfill the order within less than ten minutes. His earned income was 45 USD. This was the only money he had ever received for his work. However the company appreciated the talent of Harvey Ball and ordered 10 000 of the badges with that smile.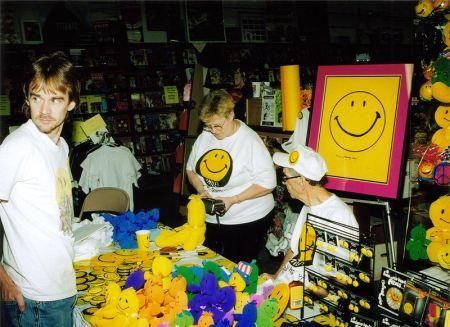 The world's popularity was gained by this image when in 1970 the brothers from Spain made up a motto "Have a happy day!". The smile with that motto became popular and one could see it printed on the T-shirts, coffee mugs, match boxes and even the post stamps. Nobody had a single idea about the copyright. In 1971 the French businessman Franklin Loufrani has registered the yellow smile as his trademark in more than 80 countries and made his financial capital with the help of this simple symbol. Harvey Ball didn't sue Franklin Loufrani as the last wasn't the only one who struggled for the copyright for the yellow smile. Harvey was a happy man who was delighted that he gave the smile to the world. Harvey Ball was proud of his creation and admitted that it was the first art work that brought so much happiness being that simple. Harvey Ball registered his creation as a trademark but all the income was donated to the child rehabilitation centers all over the world.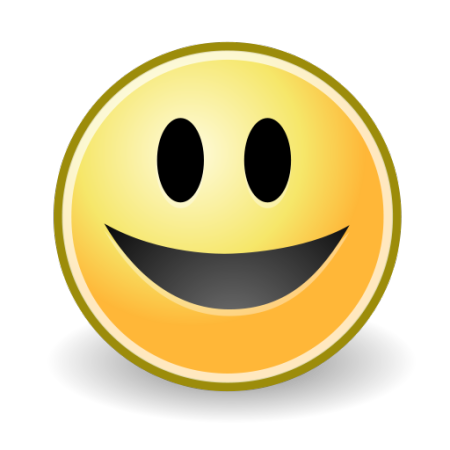 According to the statements of psychologists a smile not only expresses the positive emotions but also creates the happy atmosphere. Harvey Ball has lived a long and happy life. He is the example of the human who shared his smile with all the humankind and required nothing for that.