This post was meant to go up last week, so sorry about that! As the news is a little old now...well...a week old, which is still quite old in the fashion world!
I don't need to hark on again about how much I love Christmas, but I want to do a special post about a certain department store's AMAZING Christmas windows.
Combining three of my favorite things - Christmas, Disney and fashion - Harrods have created windows, which have come straight from my dreams.
Some of the biggest names in fashion have come together to create their own interpretations of iconic Disney princess gowns. The display coincides with the 7,000 square foot Disney princess pop up boutique on the fourth floor, which is opened now.
These spectacular windows were revealed to the public last Thursday, and they do not disappoint.
From Oscar De La Renta's vision of Snow White's classic look to Marchesa's beautiful interpretation of Ariel from The Little Mermaid and Versace's stunning take on Cinderella to Missoni's vision of Mulan, these displays are simply amazing and will take anyone's breath away.
I've put the sketches and final shots of the dresses below. What do you think of this gorgeous window display? Will you be heading down to Harrods to take a look? Enjoy x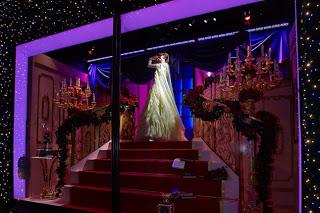 Belle from Beauty and the Beast by Valentino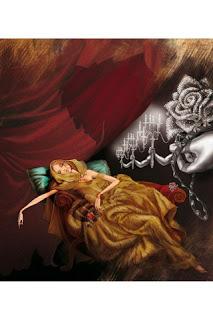 Belle from Beauty and the Beast by Valentino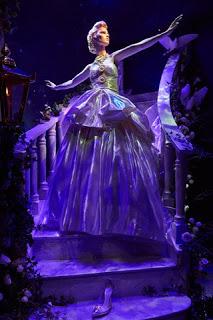 Cinderella by Versace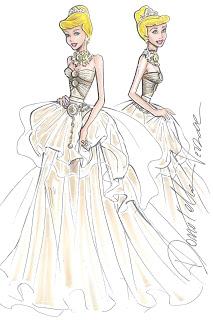 Cinderella by Versace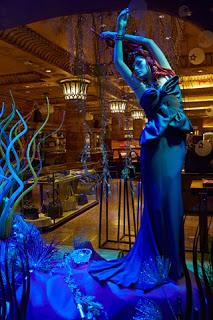 Ariel from the Little Mermaid by Marchesa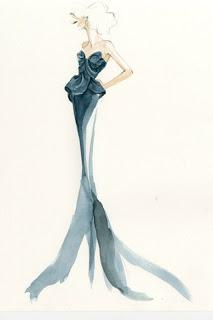 Ariel from the Little Mermaid by Marchesa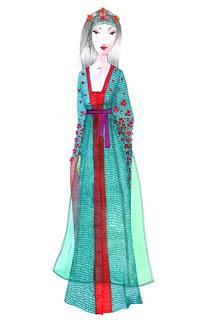 Mulan by Missoni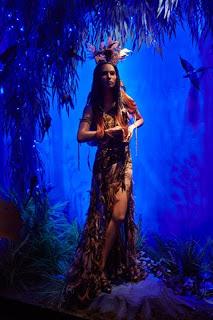 Pocahontas by Roberto Cavalli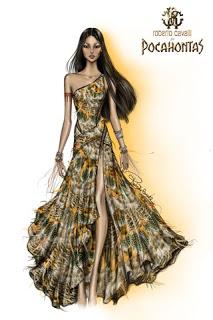 Pocahontas by Roberto Cavalli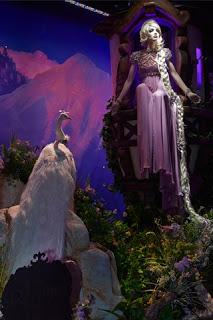 Rapunzel by Jenny Packham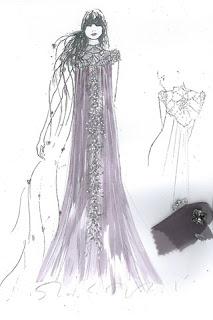 Rapunzel by Jenny Packham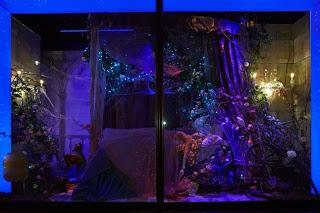 Auroa from Sleeping Beauty by Elie Saab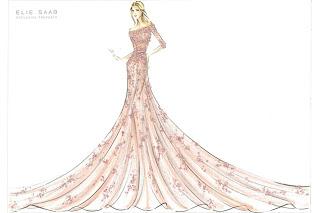 Auroa from Sleeping Beauty by Elie Saab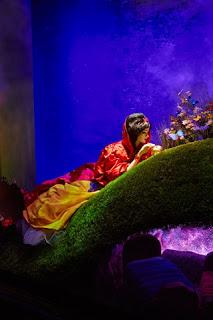 Snow White by Oscar de la Renta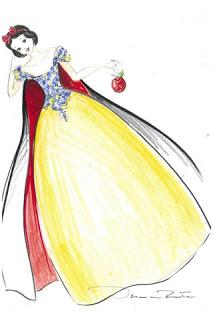 Snow White by Oscar de la Renta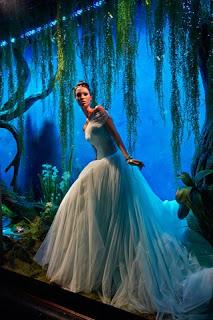 Tiana from The Princess and the Frog by Ralph & Russo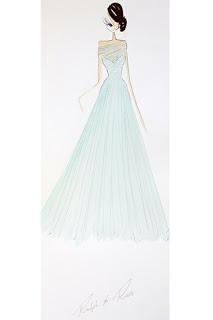 Tiana from The Princess and the Frog by Ralph & Russo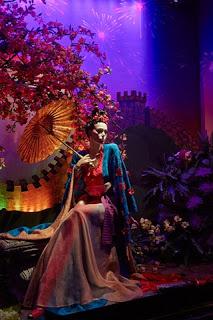 Mulan by Missoni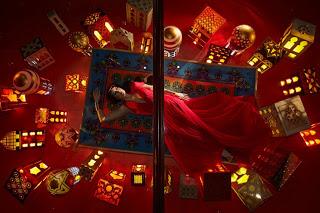 Jasmine from Aladdin by Escada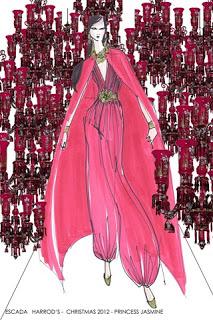 Jasmine from Aladdin by Escada
Images from Vogue.co.uk