Total gush kinda post coming up. I am really not into doing posts about celebrities, unless there is a fashion or beauty link (or I'm obsessed with them...cough...cough...Beyonce).
When I saw this picture posted on Instagram, I could not help but go "awwwwwwwwwwww."
How adorable is this snap of the gorgeous Harper Beckham perched on her daddy's, the even more gorgeous David, knee? Harper got her very own front row seat at mama Victoria's fashion show at New York Fashion Week, rocking a little Chloe sundress and shoes, with her hair in a perfect bun, natch!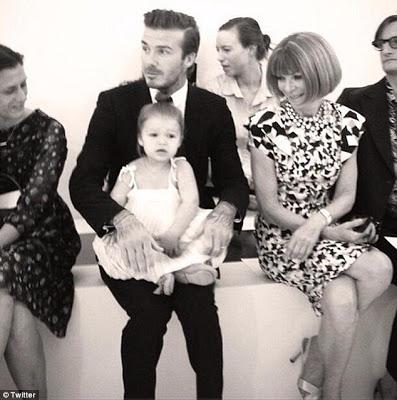 How cool is she? Having a little (baby) babble with Anna Wintour, who, for once, looks warm and friendly and smitten with little girl Beckham.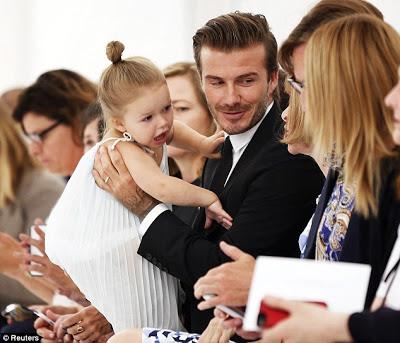 OK, a bit of a nothing post. I just fell in love a little bit when I saw it. Enjoy x