The second Hardelot Villa from the pastel series is finished.
Here it is :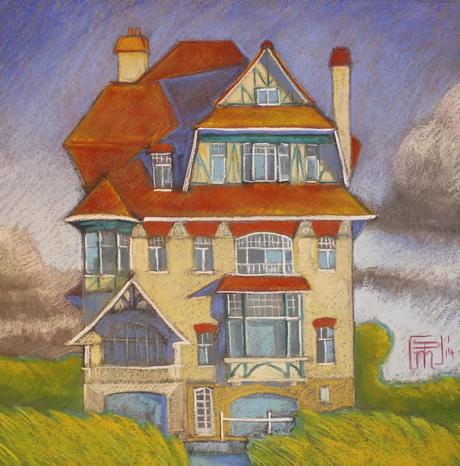 Hardelot Villa - II
And some of the last steps before the finished work :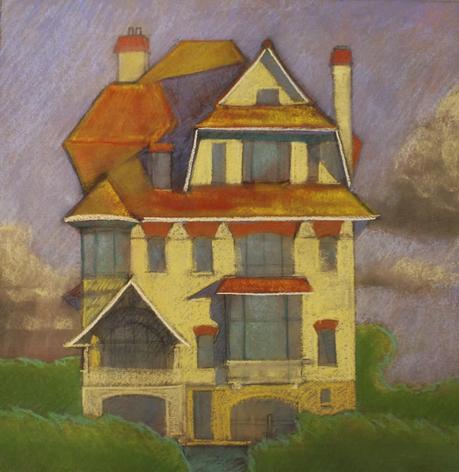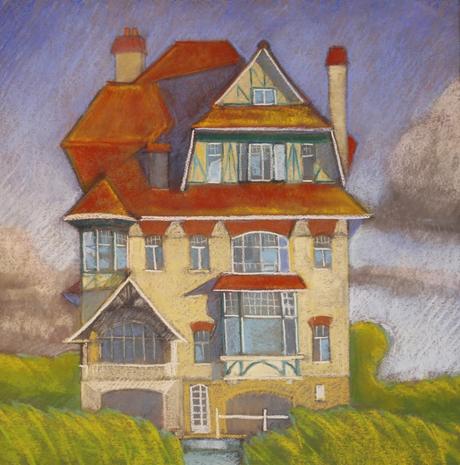 Sometimes difficult to consider a work as 'finished', but I didn't want to add anything to this painting… 
I have some other villas to do! But I will surely try not to stick too close to the drawing and to the subject. A lots of details in this one, and, somehow, I felt a bit more liberty in the previous landscape. Let's see where I'll go with the next one.