Well Happy Thanksgiving to me!! It looks like we have even MORE to give thanks for this year besides great food and great company...but good clothes too! CUSP is having a super sale starting today through the 25th and let me tell you, there is an INCREDIBLE amount of stylish steals in this sale! My shopping cart is at its limit! (A.K.A I am not only breaking bread today, but also my wallet... but it is SO worth it!) I gathered a few of my favorite items below for you to preview, but don't forget to check out everything else they have too! I am looking forward to trying out Rachel Zoe's famous Salami recipe today... I'll let you know how it turns out ASAP! What are your plans for Thanksgiving? Any favorite dishes you are dying to make?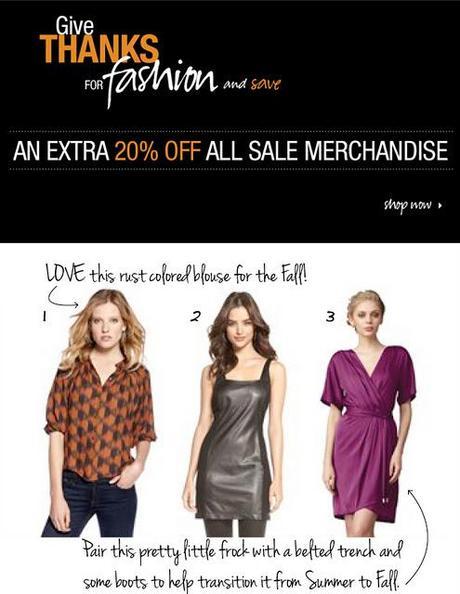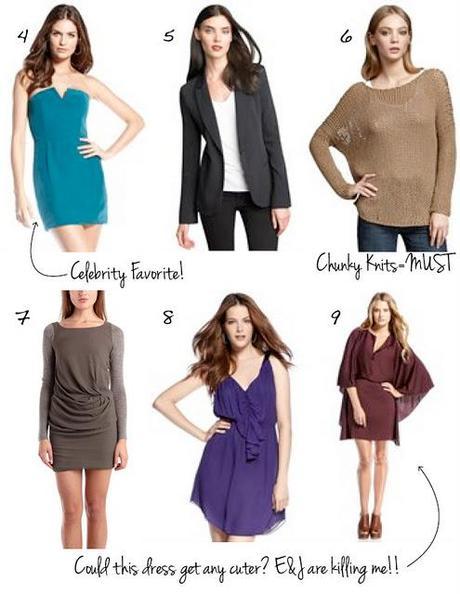 1. Tucker Honeycomb-Print Blouse
2. Free People Faux Leather Downtown Dress
3. Diane Von Furstenberg Genevieve Wrap Dress
4. Naven Bombshell Dress
5. Elizabeth and James Jim Blazer
6. Vince Chunky Knit Sweater, Brown Sugar
7. Elizabeth and James Cobblestone Sasha Dress
8. Rebecca Taylor Sweetheart Dress
9. Elizabeth and James Pinot Noir Chapman Dress
Hope you all have a wonderful Thanksgiving Holiday!!
P.S. A hint for all you savvy shoppers out there like myself: CUSP, Bergdorf Goodman, and Neiman Marcus are all the same store! They carry the same clothes, but at times, they have different sales and different prices for the same merchandise! Make sure to check out each site before you make your purchase just to make sure you got the best deal! Happy Shopping!