Happy Monday Friends!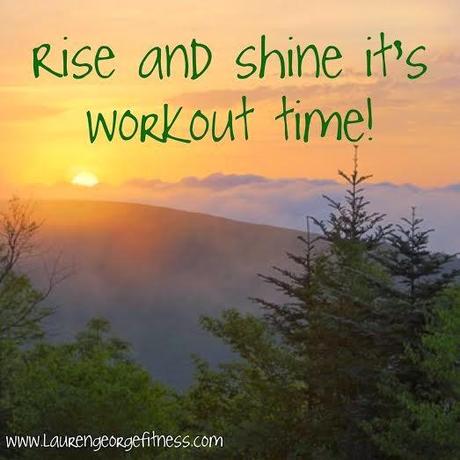 I can't believe we are already on week 5 of the Happy Healthy Holidays Challenge. If you are new to the challenge, or just want to check out the other workouts we've done so far, check out week 1, week 2, week 3, & week 4!!
How are things going for you so far? I have completed 5+ workouts every week, but have admittedly fallen short of my 10,000 steps a day a few times. If only I could carry over my extra steps from days I went on long runs! :) I have some fun and festive workouts planned for us this week! I know many of us will be traveling for the holidays, so I tried to keep the equipment to a minimum.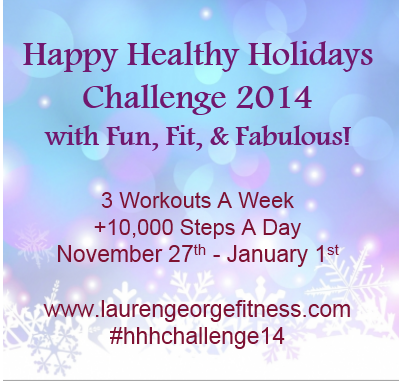 Our first workout is perfect for traveling, because it only requires one piece of resistance tubing. If I am ever traveling somewhere I know I won't have access to any workout equipment, I love to pack a piece of resistance tubing in my bag. It takes up hardly any space, and can give you a great workout!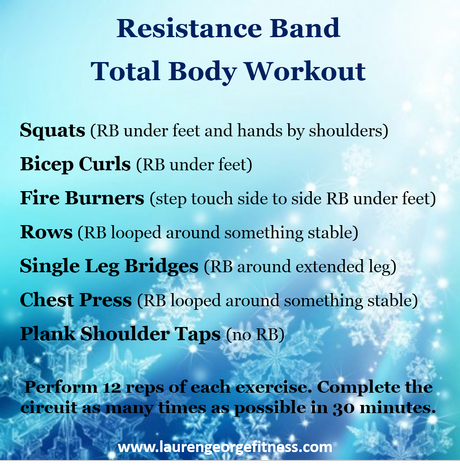 Our next workout will be handy if you are staying in a hotel over the holidays. Many hotel gyms leave something to be desired, but they usually at least have dumbbells. Fortunately, that is all you will need for this total body burner. I tested this one out on Saturday, and it was a doozy! My arms were shaking in the shower afterwards, which is always a sign of a good workout.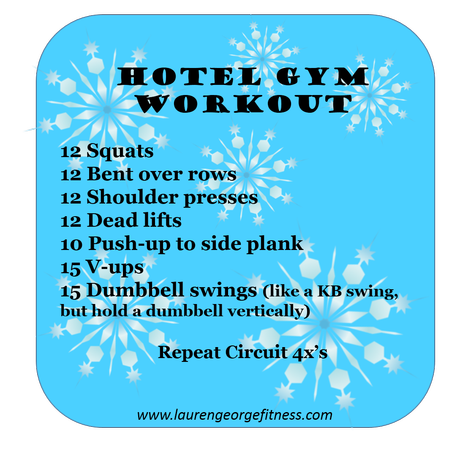 And last but not least, we must have a Christmas themed workout! I just couldn't resist!! You perform this workout just like the "12 Days of Christmas" song. You begin with the first exercise and add one exercise every round. So you start with a 1 minute wall sit, then do another 1 minute wall sit and add the second exercise. For round 3 you would do a 1 minute wall sit, 2 squat jumps, and 3 push-ups. Then for round 4 you would add the reverse lunges. Continue all the way until you get to your last exercise. Sounds fun right? It will definitely be a great workout that's for sure!!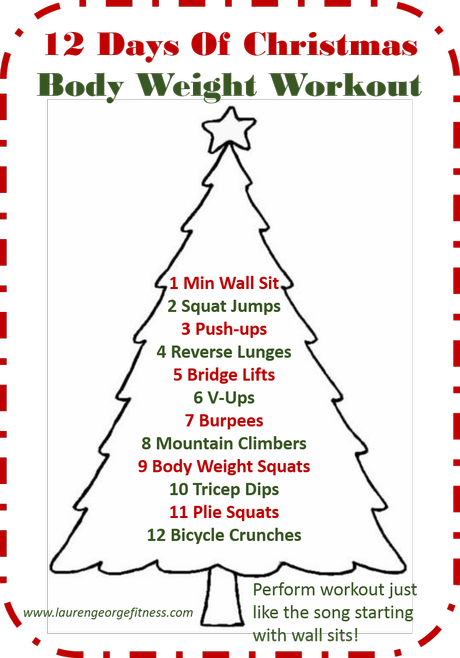 We are heading to College Station on Christmas Eve and will be spending Christmas Eve and Christmas day with our families before heading down to Houston for the Texas Bowl. I am excited to try all three of these workouts while we are traveling!
What are your holiday plans?

How do you fit in exercise while traveling?
In health,