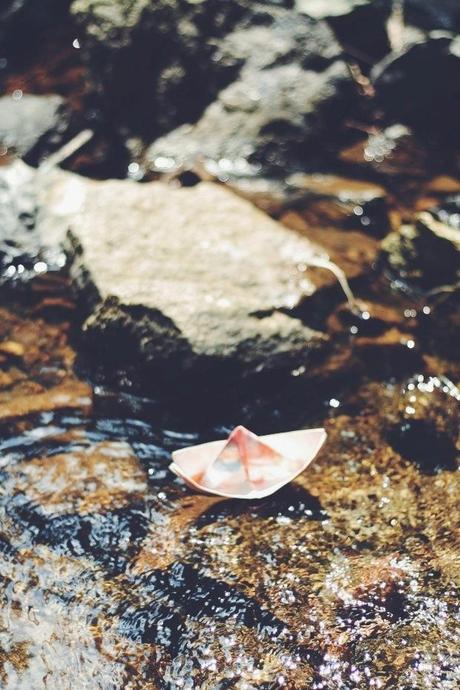 thought maybe to share some things once in a whilethat just make us happy around herewhile spending our time together.
so some happy days
within the last late summer days (when it´s still warm) outside where :
leaving the overcrowded swimming pools
 and instead going down to calm shady places in the forest,bathing in the river bank and letting little paper boats swim.
little adventures, while stepping out of the routine, can definitely spread some
extra happiness !
one thing i really learned again is loving to see the world through the eyes of a child .
I learned this a new through my own child, who guides me on that path again. and I love being side by side with this child, discovering her worldand finding beauty and wonders again in the little things.