Hey Maggie! I would like to wish you a very Happy Birthday! 
You are such an amazing, fun, loving and incredibly talented woman.
I am so grateful I got to share this very special moment with you, I know I will never forget it! And 
I'm so blessed to be part of your design team and to call you my friend.
May you enjoy your special day with your loved ones! XoXo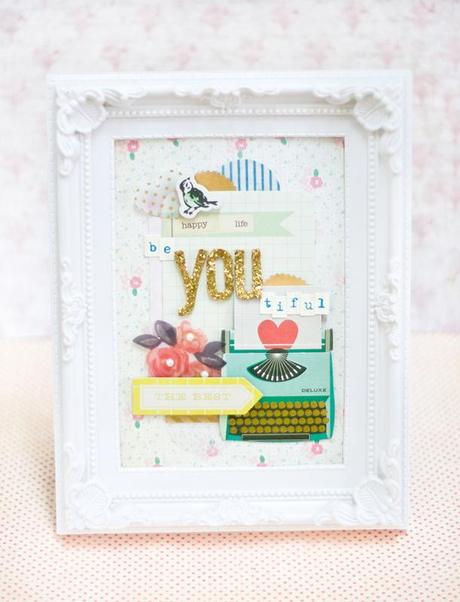 I created this altered frame especially for Maggie's birthday & snail mailed it to her. So glad that she has received it safely, in fact she got it 10 days early. Be early than late rite? :p
To create the altered frame, I used mainly Maggie's Styleboard collection. I started with the beautiful patterned paper called Found in the Flea Market collection. Next, I used one of the Maggie Holmes 'Flea Market' Project Life card as a base. And the rest, I just layered with chipboard & vellum shapes. Lastly, I adhered the alphabet stickers. It is pretty simple to create when you have so many pretty things/elements to play with! :)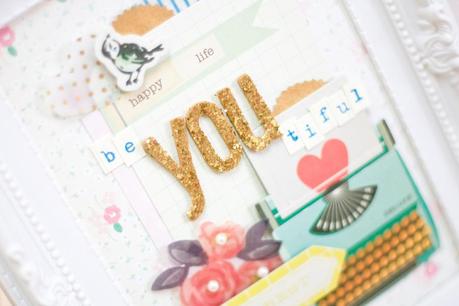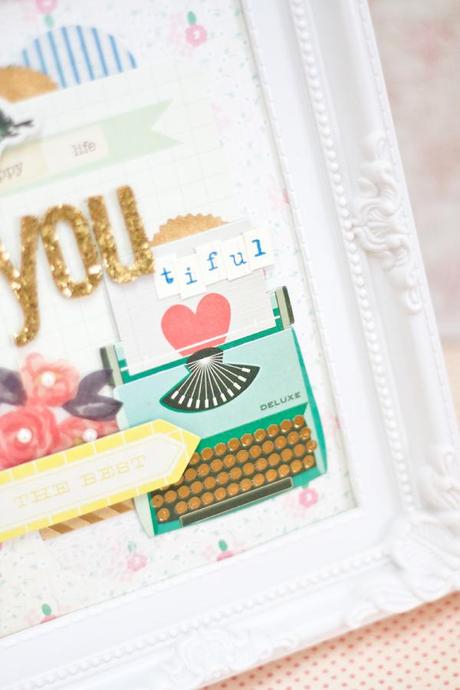 The Maggie Holmes Design Team has worked secretly to create handmade birthday gifts for Maggie. So be sure to drop by the designers' blogs to take a peek...