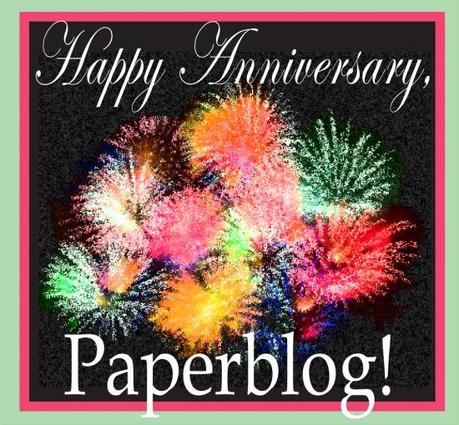 * * *
Dear Readers,
It was back in October when I was contacted and asked if I'd like to submit Steph's Scribe to be a part of a blogging community called Paperblog. As a newcomer to the scene, I was thrilled by the invitation, though I didn't know at the time what it all meant.
You see, I was just a girl with a blog who loved to talk about relationships, romance, writing, books and films. What did I know? I was just a rookie with a limited audience.
Making the commitment to be a part of the Paperblog community changed the way I looked at each of my blog posts. While I always took my posts very seriously and carefully concocted them all, they were now going to be read by many more people. I am already serious about writing as a craft. I teach writing courses at Stevenson University outside of Baltimore, Maryland, and I've just released my first general fiction novel entitled "Beneath the Mimosa Tree" into the world. I never take anything I write lightly.
However, my rewarding connection to Paperblog helps me fine-tune and tailor each post I write. I strive to make them readable and appealing because I know I am now reaching a broad, sophisticated audience. Many of my fellow bloggers are experts in specific areas, and those people who write more generally are well versed in a variety of subjects. It's awe-inspiring to see the vast information exchange that occurs daily in and among the bloggers and with the readers. Each blogger brings something new to the table, and that ultimately reinforces the essence of community Paperblog set out to achieve in the first place. Plus, it connects one blogger to another blogger, and friendships can form and flourish.
I won't lie: When Paperblog chooses something I've written as an "Editor's Pick," or features my article on the homepage, I get a flutter in my stomach, and I usually feel pretty darn good about myself for the rest of the day. Bloggers are constantly looking at their stats, and Paperblog boosts them. It's thrilling to be involved with a brand that brings talents from all over the globe together and showcases their work. For writers who thrive on writing consistently, have the need to share thoughts and ideas, and love to be read by intelligent folks, it's a fantastic forum.
So, thank you, Paperblog, for inviting me into your world and challenging me to be the best blogger I can be. I'm proud to be associated with you and the other numerous bloggers who enjoy what we do. HAPPY FIRST ANNIVERSARY, and best wishes for much continued success as the Paperblog community continues to evolve and flourish.
Fondly,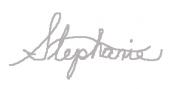 Stephanie Verni
Blogger, Steph's Scribe (stephsscribe.com) & Author of "Beneath the Mimosa Tree"

Beneath the Mimosa Tree is now available on Amazon.com and Barnes&Noble.com. Click on the image for more information.