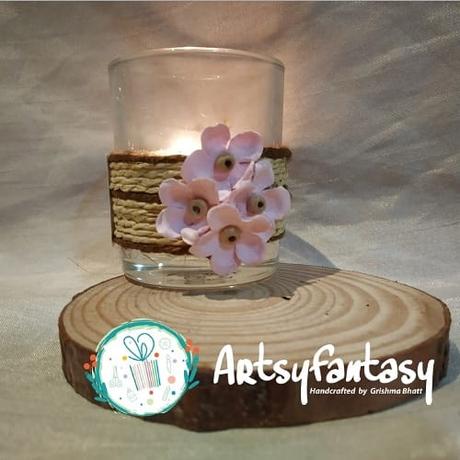 Homemade gifts always have a special place in the heart of the receiver. This very fact makes Artsyfantasy interesting as the founder Ms. Grishma Bhatt, who is an IT Engineer by education, is always looking for new ways to create more art works.
This is her story.
Tell us about your startup.
Artsyfantasy is all about delivering handmade gifting products with creativity and pocket friendly range.
How did you come across this idea?
Since childhood I was interested in crafting designing... Suddenly one day during college break I decided to give a try to my passion and after learning , designing Few months back I have launched artsyfantasy.
What was the reaction from your family & friends?
My family and friends are the pillars behind my creativity and initiative decision
Tell us about your startup journey so far?
Its been 2 to 3 months...but artsyfantasy is growing each day... slowly and steadily we will make it a brand
What was the key challenge & how did you overcome it?
Key challenge is to manage time and finance...I work full day as a IT business analyst just to raise the fund & after work its time to focus on my dream...
That's how compromising my shopping , free time , meets ....I am building my dream .
Please share your road map ahead.
Road map is to launch brand in next 5 years ....at this point of time our main focus is to spread awareness about handmade product and it's beauty...
To encourage people to respect and value handmade rather than machine made .
If there is one thing you would like to give as a message, what would that be?
As a crafter I would say that it's just not only article that you receive it's someone's creativity, efforts to achieve best look...."Respect Handmade...Buy Handmade".
As a owner and entrepreneur my message is
Do not take your passion lightly....
Work and Polish your passion....
Build your empire out of it....

We are a publication for the urbane You.
Please submit your stories to [email protected]