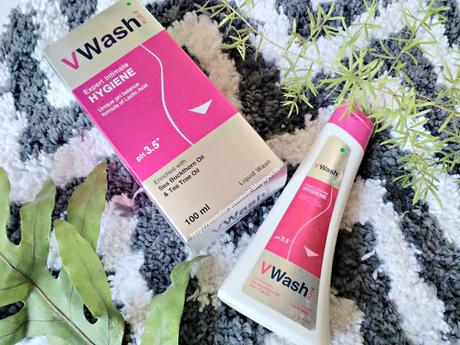 Recently Madhya Pradesh Government has declared 28 May as Menstrual Hygeine day and started their pilot project 'Udita' to raise awareness about safe and healthy menstrual hygeine movement along with fighting the taboos associated with menstruation among the society.
Menstruation in Indian society has been associated with lot of taboos, myths and misconceptions. A female undergoing those vital changes in her body during those initial years is not given proper chance and education to learn about the developments in her body and how to take care of it. Rather the associated taboo and misconceptions makes it a bad, painful and humiliating experience for a girl. What all is at stake first is, the health of the girl due to lack of education on related hygeine. More than 88% women are vulnerable to vaginal and other infections for not using proper hygiene methods.
I could even find several girls in urban and rural areas where girls and even married women lack sufficient information about sanitary and menstrual hygiene. So todays post is an effort to inform and educate all my readers who are aware and can help make others aware too. Some tips on how we can maintain Intimate hygeine regularly and during those period days too.
1. Body wash with Antiseptic Liquid-
Train your younger sisters and girls and if you are a mother to a girl, tell her to use Antispetic liquid frequently in their bath. Atleast twice a week where they just put a liquid like Dettol in bath for proper cleaning and killing germs. While home remedies like boiling Neem leaves and bathing with the water coud be tedious and not possible frequently so Antispetic liquid is a safe and easy option.
I always use to hate washing my hands with those wet soaps lying in the soap dish. My Nani gave a handy tip to use ash powder to wash hands but its not easy to source Ash powder these days as we don't have those 'chulhas' at home. But now handwash has made it easy. Inculcate this as a habit in your children to wash their hands regularly with handwash.
Another great and easy option is to carry sanitizer in your bags. you need not search water, if you are travelling or could not find water. Just pull out the sanitizer bottle to get rid of germs.
4. Using Sanitary Napkins -
Most Important thing, never ever use any other unsafe method like cloth during those days. Use only sanitary napkins. if you find a girl who can not afford the expense, encourage them to join "UDITA" project- initiative to make the girls available with low cost sanitary napkins.
Else try and encourage them to approach local rural health centres and communities for aids as government in every state has one or other scheme for the purpose.
5. The Red Spot- The 'Red Spot' is not a matter to be ashamed of. Tell the mothers to give their girls lot of love, care and attention during those days as they are going through tremendous physical and mental changes. Help them combat those troubles rather than telling them to stay away from people and their daily life.
6. Home Remedies for pains and cramps.
- Drink Ample water and fluids with Vitamin C like Cranberry juice, Lemonade etc
- use brewed concoction of turmeric, jaggery and carom seeds for cramps.
- avoid spicy foods during those days
7. Intimate Hygiene with Sanitary Wash-
This is the most important step to maintain intimate hygiene- using an intimate wash. Why?? because they are mild, safe and has anti bacterial property. I had been using oriflame feminelle intimate wash and currently I am using VWash Plus.
The Best Defense against any vaginal discomfort is prevention. Whatever your age, protect your most delicate area with daily use of a special product- VWash PLUS, Expert Intimate Hygiene enriched with Seabuckthorn oil and Teatree Oil.
Price- 160 for 100 ml. easily available online and on retail counters. Buy it here.
The VWash Plus is in all feminine packaging of White, Silver and Pink. Sleek white pitcher shaped plastic bottle with pink flip cap. Outer Carton box which houses the bottle has the product details like claims and Ingredients printed on it. VWash also has a travel pack with 20 ml of liquid and 5 units of Wipes which is easy to carry and convenient to use wherever you are at home, at work, when traveling. I liked the concept of sanitary wipes where Wipes in particular comes handy during times where there is lack of availability of clean water or sanitation.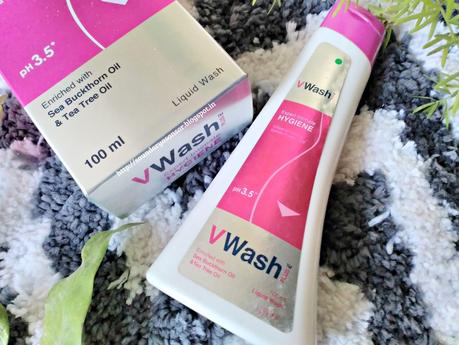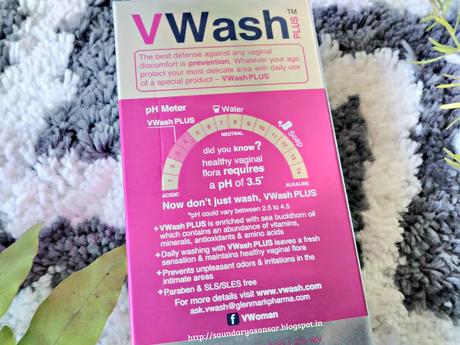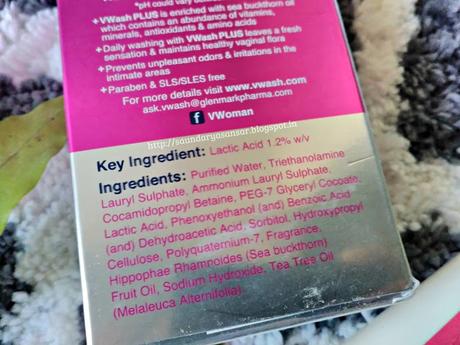 An Unique property of the VWash Gel is that it claims to have a pH value of 3.5 which is demonstrated through a pH chart on the carton box. pH Value of 3-4 is usually considered good for to maintain Vaginal flora. Secondly, the gel is claimed to be free of Paraben and SLS although it has milder form of Sulphate- ALS.
The VWash Gel is a clear transparent gel with a strong floral fragrance; runny can be easily dispensed from the bottle. Just a 3-4 ml of gel is good to create rich lather and cleans effectively. I found this effective not only for general cleaning but good to tackle milder infections, itching and irritation too. Is quite safe for daily use and would not leave skin dry and stretchy. Your Intimate area is all free of germs and odour.
Give Your girls gift of safe, tension free and pleasant period days with VWash Plus which helps to prevent itchiness, irritation, dryness, unpleasant odours and leaves you feeling refreshed. Highly Recommended!
My Rating for VWash Plus- 4.9/5