Its that season again. Its time for halloween. I love halloween but now that my kids are 16 and 17, they dont really do much trick or treating.. Its mostly hanging with their friends, and we dont have trick or treaters.
I will be doing several halloween nail looks before the end of the month.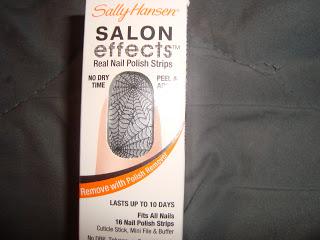 For this look i used the sally hansen salon effects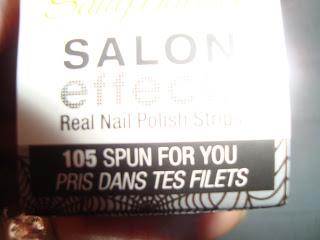 They are in spun for you.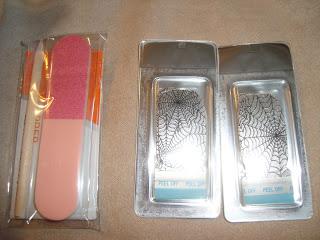 This is what comes in a box. Two packets of nail designs, a yellowwood stick and a file. It also comes with instructions.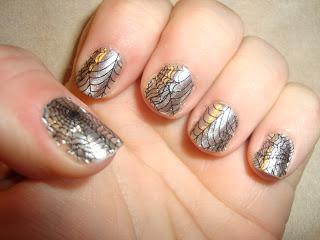 To apply: You simply place on your nail line up the edge with the cuticle side of your nail. Then i use the yellowwood stick to shape around my nail and on the ends i use the file to smooth.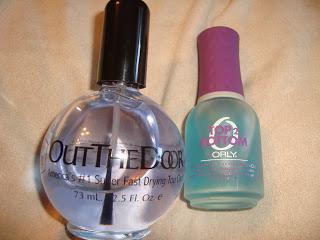 I then used both of these top coats and put over the top to help seal.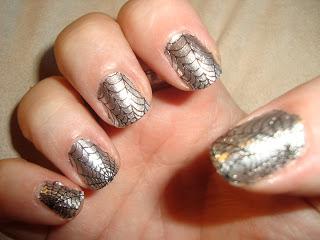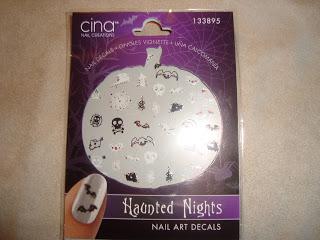 I picked these up from sally's. I used the spider  and place one on each of my accent nails, then applied a another layer of top coat over the top to seal.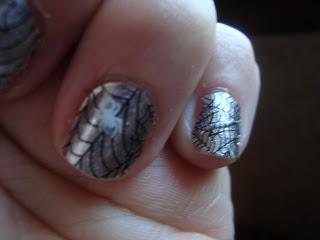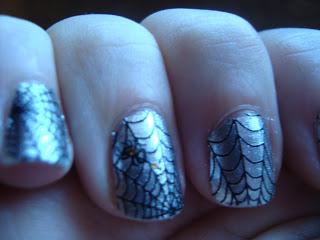 Love this look. I do wish i could have found a spider that was a little bit bigger.
Peace and beauty
laurie ann