I hope that your all having an awesome day today!!
Lets get started on this tutorial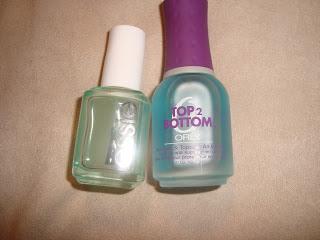 I started out with putting on two different base coats on. The one on the left is essie grow faster and the one on the right is orly top 2 bottom.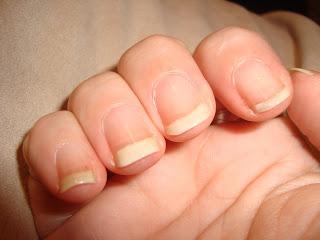 Base coats on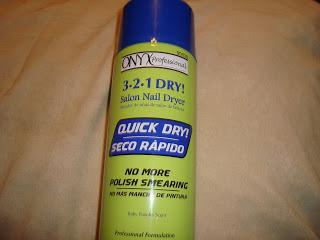 This is the nail dryer spray that i use. It saves a lot of time.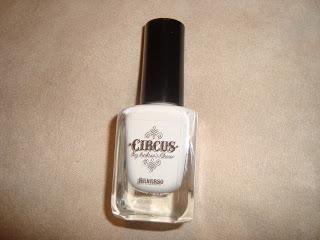 I applied two coats of circus by andreas choice in reverso. This is my favorite white color.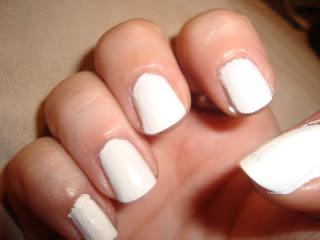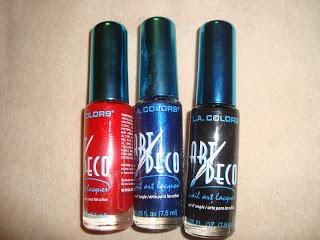 These are the colors that i am using. All from l. a. colors art deco. From left to right. Flammin', Blue, black.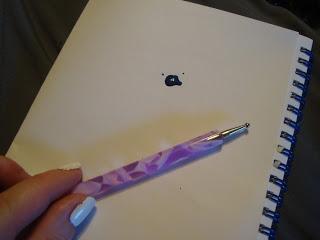 I placed a small amount of color on a piece of paper and using a dotting tool.  Im starting with the blue.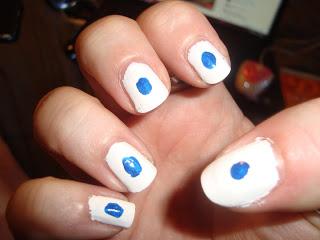 I made circles that are going to represent the eyeballs. The taking the black and doing the same thing except dont make the circle as big.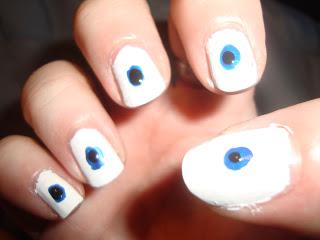 Then taking the red ,, and using the brush make lines but they dont have to be perfect.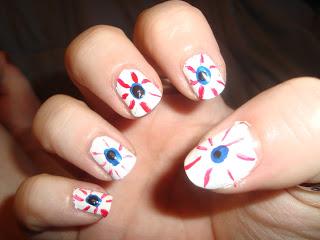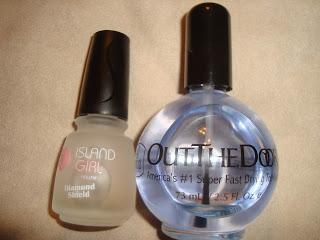 I applied one coat of both of these top coats. From left to right. Island girl diamond shield and out the door.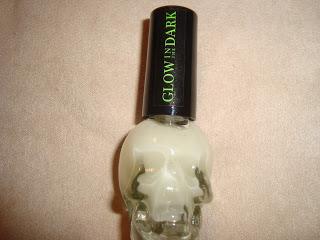 I applied two coats of glow in the dark  nail color., I got this at hot topic.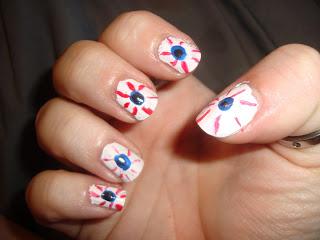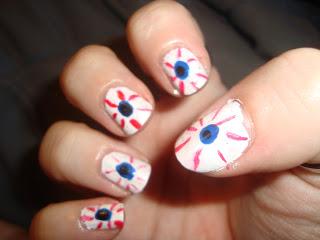 These are the finish nails in light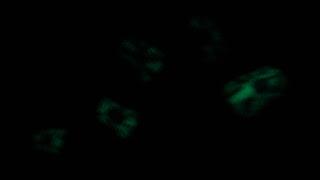 You can see a little bit of it glowing in the dark.
I got so many compliments on this look
peace and beauty
laurie ann