Hey guys! Hope you are well!
Today I have a product from the Hair Trade company. Hairtrade.com is one of the UK's leading online retailers of hair extensions, hair care and beauty products. 
The website is known for the focus on hair extensions, but it's also exciting that they have a wide range of other hair care and beauty products. I will be showing you one of the make up items, they stock, today.
Daniel Sandler Invisible Radiance Foundation and Concealer, is obviously a two in one for foundation and concealer. You only need this one product for your face and you are good to go.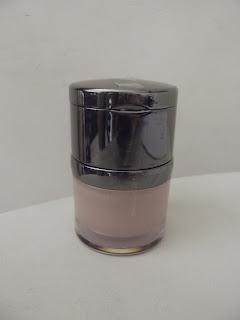 I got the

Daniel Sandler Invisible Radiance Foundation and Concealer in the shade Porcelain.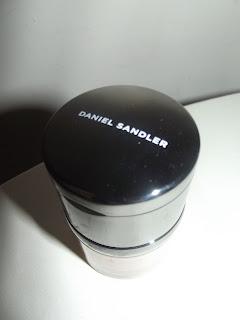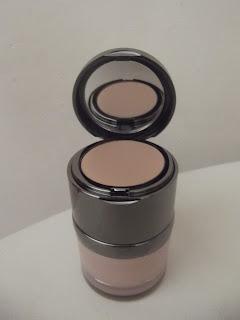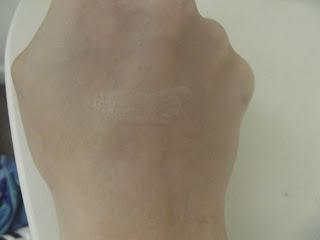 The concealer was soft to touch, and only needed gently rubbing against my finger to get some of the product. It is a great colour, for my skin, and worked well into my skin.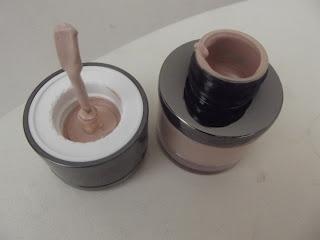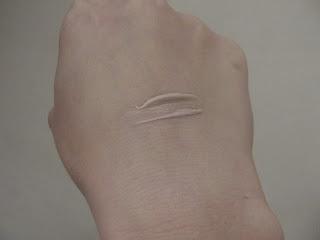 For the foundation it has a flat applicators to apply some of the product to the face. The color surprisingly went well with my skin - it is always hard to pick color from online. It blended in well. The coverage is great, but it isn't too heavy coverage - as you can still see my freckles.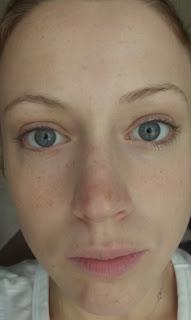 Here is a picture with just the foundation used. As you can see it leaves a matte finish on your skin, but has given my face a great coverage, but without taking character of my freckles from me. It was easy to apply, and blended in nicely.
Packaging:I love the packaging, and that the concealer is on top of the foundation. It is great that you can keep the two products together. The only issue I see with it, is getting the product from the bottom of the container when there is less in. Formula:Both the concealer and the foundation have great formula. The concealer is soft and creamy to the touch, and applies and blends nicely into the skin. The foundation is a creamy formula, that doesn't take too much product to give a good pay off on your skin.Colour:The color I got was Porcelain, and I thought the color matched my skin extremely well. With being pale it is sometimes hard to find colours that work well - this one was perfect.Where to buy it:Hairtrade.com stock the Daniel Sandler Invisible Radiance Foundation and Concealer, if you click here you'll be taken to the website and click here to go direct to the product.
Cost:
It comes in at £28*, which I feel is very reasonable for two great products.
What do you guys think of this foundation? Have you tried it before?Thank you for reading :).