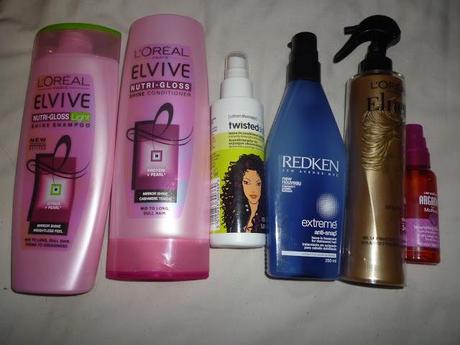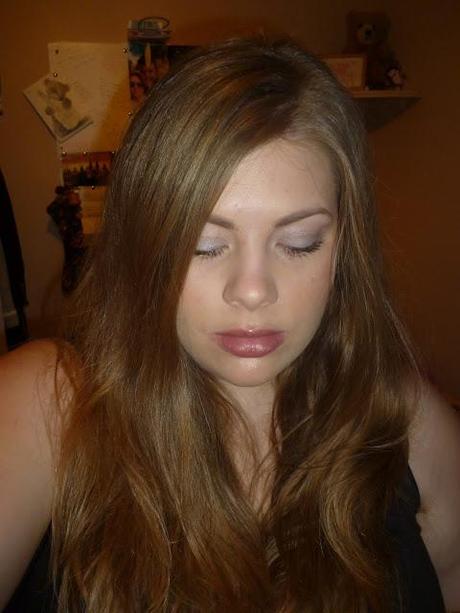 I never really do a lot to my hair but I am starting to get quite a few products in my hair care basket that I have been using on a regular basis.
The Shampoo and conditioner I am currently using is from L'Oreal which is the Elvive Nutri Gloss. These leave me hair clean and super soft. I like them but I am quite fickle when it comes to hair care so probably won't repurchase them. I am wanting to try Korres next.
I reviewed the Twisted Sista De-tangling spray recently here, so won't go too much into it but this is great for my thick hair that get tangled easily. It encourages me to brush my hair more regularly as its a job I hate.
Every other wash I use the Redken Anti Snap Serum on the ends of hair to help prevent the ends of my hair looking to scraggly. This is a protein serum so don't like using it to often as it can have the opposite effect.
If I'm not using the Anit Snap I use the Lee Stafford Argan Oil which helps add extra moisture to my hair and makes it less frizzy. Always a win.
Lastly once I have given it a good brush through with my Tangle Teezer is a new product I have discovered. The Elnett Volume Heat protect Spray is something I spray onto my roots before I blow dry my hair. This gives my hair extra volume without weighing it down. I just love it.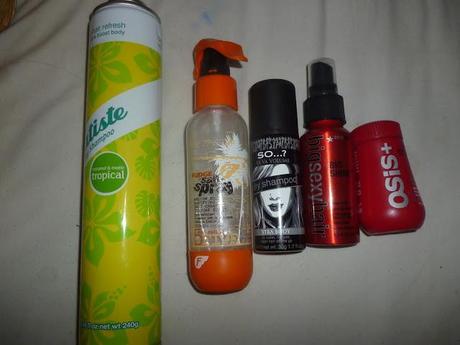 From time to time I like to change my style and have a few extra products that I use to do so. I'm pretty lazy when it comes to washing my hair so Dry Shampoo is a must for me, it also helps to give some extra volume to my roots. Batiste is an old favorite that I have used for years and a new one that is from So..?* which has a lovely fragrance to it and doesn't leave as much white residue as the batiste one.
Sometimes I like to use sea salt sprays to give my hair lots of texture and waves. My favorite one at the moment is the Fudge Sea Salt Spray*, this doesn't feel like you have anything in your which I like but still gives your hair texture and volume. Another product that gives me instant volume is the Osis Dust It* which I recently reviewed here.
Lastly to finish any hair do off I give my a spritz with the Big Sexy Hair Big Shine Spray*, this just adds some extra gloss to the hair with out making it look greasy.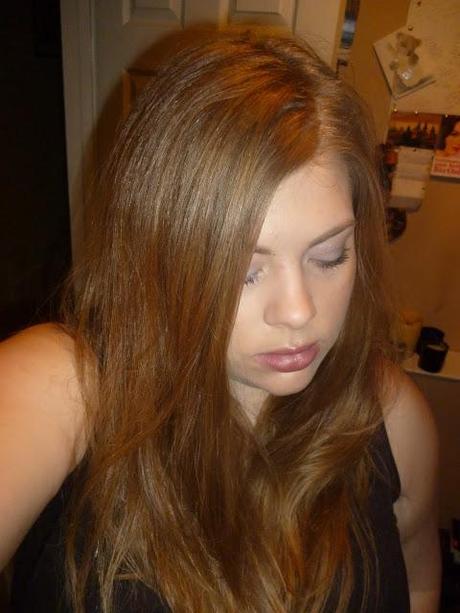 Have you used any of these products before?


*PR Samples