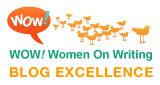 Today I'm delighted to welcome Karen Kondazian, author of historical fiction novel The Whip, to the blog.  Karen is on a virtual book tour with Women on Writing and is here today to share a great guest post.  I've also had the opportunity to review The Whip and you can read more here.
Guest post: Turning Fact Into Fiction
After what seemed like the 87th draft of my book, I discovered an archival copy of a New York Times obituary dated January 9, 1880, that celebrated the life of the main character in my book. The Times stated that the deceased had led such a mysterious and inconceivable life, that to a novelist, her life would be a great source of inspiration. The beautiful irony is that I had done just that…
131 years after the obituary was published, I had written that novel, The Whip, a book inspired by the true story of the enigmatic Charlotte 'Charley' Parkhurst, (1812-1879) who lived 30 years of her life disguised as a man. She became one of the great California stagecoach drivers or whips, as they were called. She killed a famous outlaw and was the first known woman to vote in the U.S. (1868 for General Grant), of course as a man. Ironically, she died of cancer of the tongue from too many cigars and too much liquor and chewing tobacco, just as her hero General Grant had. As she was being prepared for her burial, her true gender was discovered, along with the fact that she had borne a child. Every doctor in the vicinity came running to see her. No one could believe it.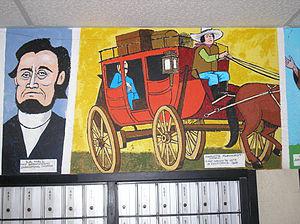 Image on the wall of the Soquel, California Post Office. Shows a cartoon of Charley Parkhurst, with a mention that she was the first woman to vote in California. (Photo credit: Wikipedia)
When I first came across Charley's story twenty years ago, my interest turned from curiosity into an obsession. I kept asking myself questions such as: how did she relieve herself alongside all those men she worked with… how did she deal with her monthly period. How did she get away with her secret for so long… how did she live so many years alone and without human intimacy. But most of all, why did she choose to live her life as a man? Of course, if you were a woman in those times, you had few options: wife, prostitute, or if you had some education, a teacher. It was unfortunately true then that only men could pursue their dreams. So, the free spirited women put on men's britches. In my research, I found many women who lived their lives in male guise. Women like Loreta Velazquez who served as Confederate Lieutenant Harry Buford and fought in the Civil War. And many more women that we will never know of because they lived and died and were not famous.
So to appease my curiosity, and possibly my sanity, I took pen to yellow legal pad and started to write.  Sticking to the facts that I knew about Charley, I chose to create a life for her. Creating that life, required years of research, speculation and logic. Finally, 6 years and 27 drafts later, I found the ending to Charley's story that felt right, that felt true. And it was done.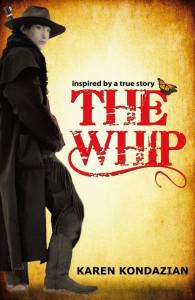 Life can be tough! Imagine falling in love with a runaway slave and having his child. Or tracking a killer who destroyed your family. Living your life as a man, making your living as a stagecoach driver, or killing a famous outlaw. Any one of those things would qualify as a tough life but what if they ALL happened to you? They did to Charley Parkhurst and The Whip is the story of her incredible life in the Wild West of the 1860s.
 Amazon USAmazon UKGoodreads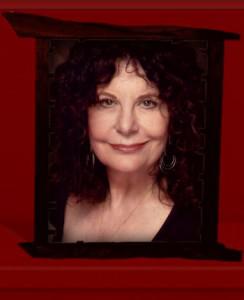 The Whip is Karen Kondazian's debut novel. She is an award winning theater actress and has starred in over fifty television shows and films, including the role of Kate Holliday in the TV movie,
The Shootout at the OK Corral
.
Kondazian had a long running column in the newspaper BackStage and is also author of The Actor's Encyclopedia of Casting Directors.
FacebookWebsiteBlog