Nicholas Sparks is best known for creating classic tearjerkers, and it seems that after all these years he has truly managed to perfect his formula: a dash of heartbreak, a good amount of hard-headed and determined characters, and in every novel, one unshakeable bond. It's no wonder, then, that Sparks' novels are not only great on paper, but also on film. Sparks has not only provided readers and viewers alike with epic love stories, he has also dreamt up some the most romantic settings and plots possible, which is why, as you'll see below, his films are perfect for Valentine's Day viewings.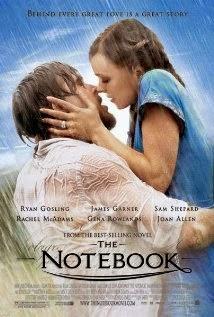 1.)
The Notebook
is at the top of many people's lists, and it's no surprise why. The film captivates audiences young and old by addressing both the difficulty of Alzheimer's, as well as the power of first love. It also touches on the difficulties of crossing class lines, since Allie is wealthy and Noah works for mere cents an hour. The film has a reputation to drive even the most unlikely viewers to tears, which spurred the phrase "Being Notebooked." In fact, even Roger Ebert gave the film
a positive review
. Ryan Gosling and Rachel McAdams had unbeatable onscreen chemistry, so much so that even McAdams'
screen test
was heavily viewed by fans of the film. The setting is in Sparks' preferred state of North Carolina, in a beautiful seaside town, and the World War II-era costuming only adds to the intensity of the film. For Valentine's Day, consider renting the movie on DVD, or streaming the title from
Amazon
.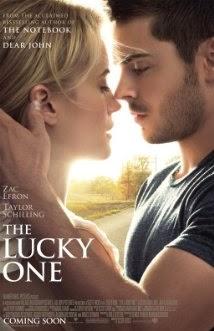 2.)
The Lucky One
's plot at first seems a bit creepy. A Marine finds a picture of a woman in the dirt before surviving an explosion, and becomes positive that the image is his good-luck charm. Upon his return home after three tours, the Marine sets off to find the woman in the picture to thank her for saving his life, despite not knowing anything about her. It helps that Zac Efron is so endearing starring alongside Taylor Schilling, and for many, the film is increasingly poignant due to its backdrop of the Iraq War -- a contemporary element that only heightens the drama of the film. The film is streamable now from sites like Hulu,
DirectStar TV
, and Amazon and you can even watch Zac discuss how he transitioned from teen actor to
full fledged romantic lead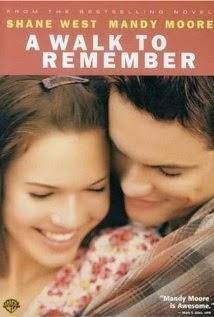 3.)
A Walk to Remember
is undoubtedly cheesy, but this cheesiness comes through perfectly in the film's high school setting. Starring a young Shane West and Mandy Moore, these two North Carolina teens channel Nicholas Sparks' favorite pairing: bad boy and innocent reverend's daughter. Like many coming-of-age stories, the two are at first put in a difficult position when first confronting teen issues, such as bullying and social pressure, then soon come face-to-face with very adult, life-and-death matters. Mandy Moore even gets to show off her excellent voice during the
high school's musical
.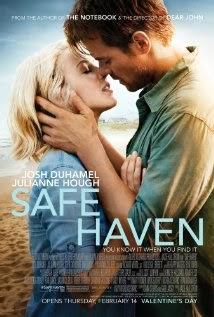 4.)
Safe Haven
is another story that presents two vastly different personalities as their leads. Stubborn Julianne Hough is hiding a dark secret and also trying to keep her own whereabouts off the radar, fearing every police officer that walks by. Josh Duhamel is a do-gooder widower content in his small town -- the type of man who gifts bikes to complete strangers when they can't afford a car. The film was critiqued when it became apparent that Julianne's character was less than likeable, but in typical Sparks fashion this prickly personality was explained by a tragic past. Toss in a couple of cute, mature for their age kids, along with their struggle with the loss of their mother, and you won't be able to keep your eyes dry. Safe Haven is also
streamablefrom DirecTV
, for those looking for a romantic story available immediately.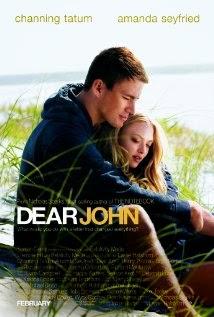 5.)
Dear John
made waves by being one of the few Sparks films that doesn't end in a typical happily-ever-after fashion. The film follows Hollywood A-listers Channing Tatum (John) and Amanda Seyfried (Savannah) as they attempt to stay together through Tatum's year-long tour in the military. The couple exchanges letters, but after John decides to stay on
for another tour
in order to protect his country and keep his squadron together, their relationship begins to deteriorate. The two struggle to pick up the pieces during John's brief returns, but life, friends and family gradually pull them apart. Though not the expected ending with the happy couple walking into the sunset, Sparks does accurately explore the lengths two people in love would go through to make the other happy, as well as the responsibilities toward family that cannot be ignored. A heartbreaking ending doesn't necessarily mean all hope is lost.
----------------------
Written by: Elizabeth Eckhart
Follow her on Twitter
@elizeckhart