We are delighted to welcome Kathy Steinemann, author of Vanguard of Hope, who joins us to share a guest post about quality Twitter followers.
Guest Post: Authors: How to Get Quality Twitter Followers. More is Not Necessarily Better
As a writer, you likely want to interact with fellow authors. However other groups may be important to you as well, including:
• Cover designers
• Formatting services
• Editors
• Proofreaders
• Beta readers
• Publishers
• Reviewers
Unfortunately, some tweeters are so focused on the quantity of their followers that they don't consider who those followers are.
If you want to maintain a decently clean Twitter feed, following everyone back is not the answer. Indiscriminate following can flood you with supposed SEO experts, salespeople, financial planners, and others with agendas that do not match your interests.
Can you really pick out anything important from a feed with 40,000 followers?
Although you can use Twitter's "Who to Follow" suggestions, I have found that the following system works better.
Be Selective:
Decide what type of follower you want. Then go to the "Followers" tab on the feeds of some of your quality followers. Make each list several screens long by pressing the END key of your keyboard multiple times.
Now use the SEARCH function of your browser (in Internet Explorer, it's CTRL-F). Type in something like "cover designer" or "reviewer" (without the quotes) and go to each match on the page. Don't follow everyone. Click each link to see how active the tweeter is. If someone hasn't tweeted anything in the last few weeks, skip and go on to the next tweeter.
You can do this once for each type of follower.
Create Lists:
The little fly-out menu next to each tweeter's name has several options. One of these is:
"Add or remove from lists". Set up a separate list for each type of follower you wish to track.
Once you have a few people in each list, you can use the "Lists" link on the top left hand corner of your feed to scan targeted tweets for just those users.
Note: You can also set up lists for people you do not follow.
Unfollow Inactive Users
A free service like JustUnfollow.com allows you to unfollow based on several criteria. Select "Inactive following" to target tweeters who haven't done anything for 1+, 3+, or 6+ months. I like to use the 3+ setting. Someone who hasn't been on Twitter for over three months has probably lost interest.
A Pet Peeve
If anyone I follow sends me an automated email saying that I have to validate via TrueTwit validation service, I unfollow them immediately. It's a pet peeve of mine that many tweeters share.
It Takes Work
Just as a good novel takes effort, so does establishing a list of loyal Twitter followers who post information that is of interest to you and who watch your tweets. The result is worth the time you invest.
About Vanguard of Hope (2013)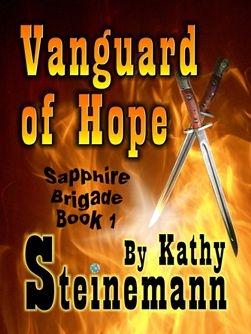 LISETVILLE, 1890 – Murders are committed; homes are burned; family secrets are buried; an unexpected romance complicates lives. Amid the mystery and violence, a vigilante brigade emerges to administer justice.
Flowing through the intrigue and drama is a dark undercurrent that will touch your heart as you empathize with the victims.
Amazon USAmazon UKGoodreadsAbout Kathy Steinemann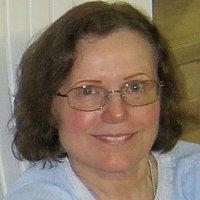 Kathy Steinemann won provincial public speaking and writing awards during her school years, wrote the school news column for the community paper, and was a regular contributor to her high school newspaper.
Her career has taken varying directions, including positions as editor of a community weekly, computer-network administrator, and webmaster. She has also worked on projects in commercial art and cartooning.
"Vanguard of Hope" is Kathy's tenth book.