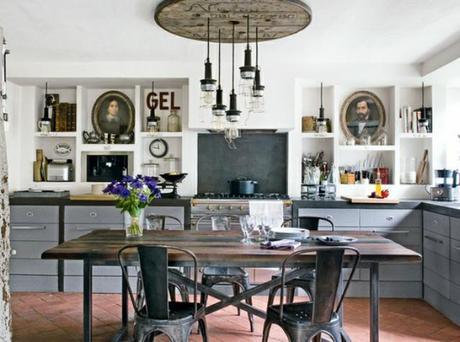 Hi, I'm Jessica, a writer for Arcadian Lighting; a wonderful source for affordable and beautiful light fixtures of all styles. I'm delighted to be guest posting for Kristina because I'd like to share a collection of inspiring kitchens with an industrial edge. It seems the rustic trend isn't about to fall out of fashion any time soon, and with good reason! A weathered detail or gritty texture, even on a pendant light†or other lighting source,†adds a bit of natural beauty that is one-of-a-kind. I hope you find these kitchens as inspiring as I do!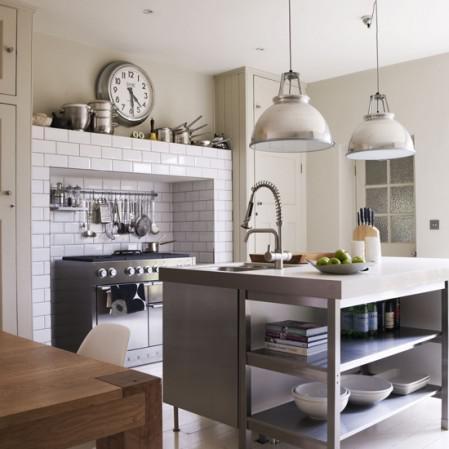 This all-white kitchen brings together the beauty of modern simplicity with a bit of a cold, industrial edge. The large pendants offer the perfect task lighting for the kitchen island.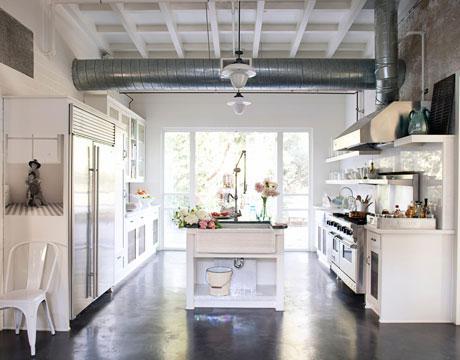 The bare, weathered walls and exposed air duct give this open loft kitchen a sparse, industrial feel. Fresh flowers and modern appliances make the space warm and inviting.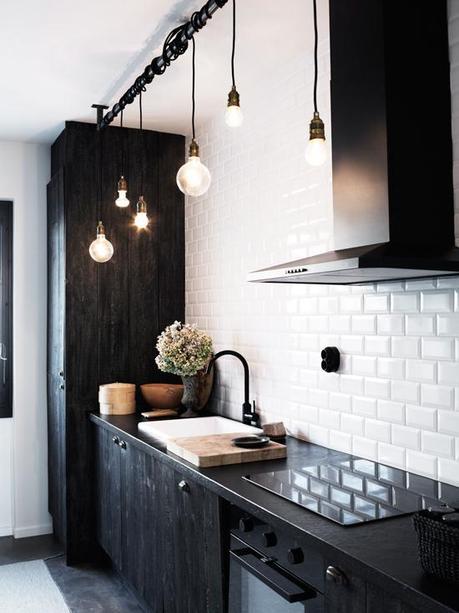 The simple, bare bulbs used to light this kitchen add a certain utilitarian, yet trendy feel. Dark wood cabinets and cupboards add a bit of rustic charm.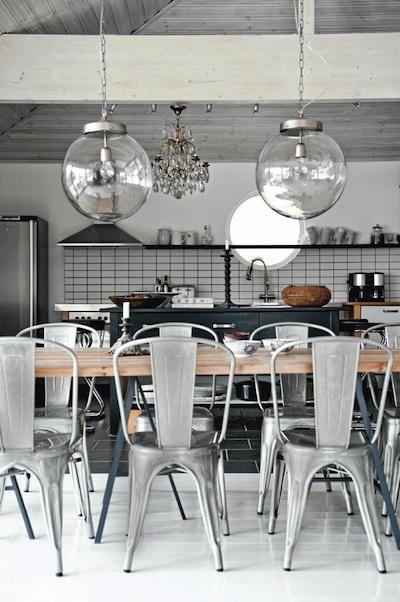 This kitchen features a beautifully metallic and industrial appeal. The oversized glass pendants and chandelier are a unique and sophisticated combination.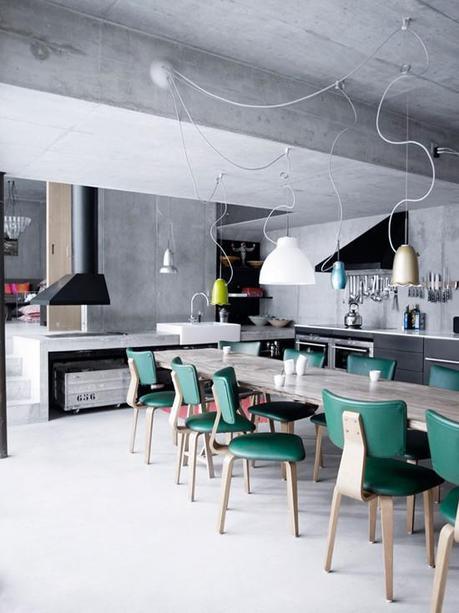 Bare concrete and wires snaking from the ceiling may not be conventional kitchen details, but this spacious cabin illustrates the quirky charm of industrial designs. The emerald green chairs are a great touch!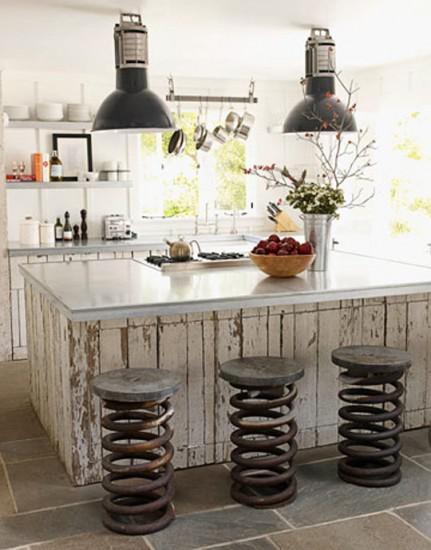 Large-scale, rusty truck springs provide such interesting and unique seating. The weathered wood panels add rustic pattern and texture.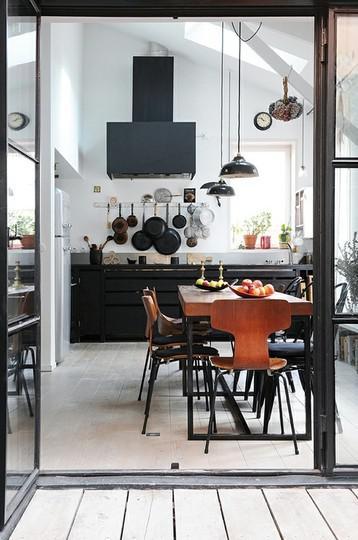 An expansive glass wall and simple black-and-white decor creates sleek appeal. The wooden table and chairs are perfectly modern and sophisticated.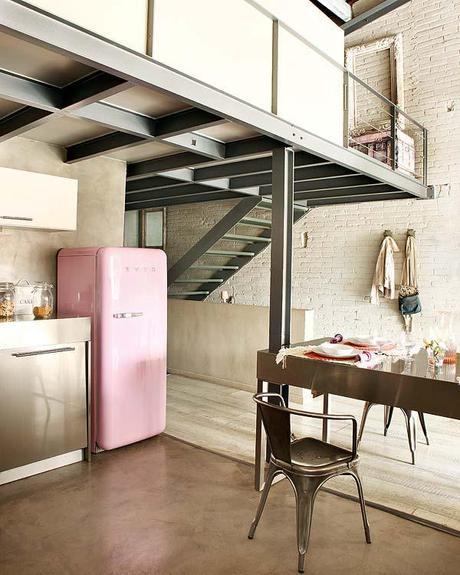 A retro refrigerator in pale pink creates a lovely pop of color in this sparse, contemporary kitchen. The simple metal and concrete materials are softened by such a lovely shade of pink. Main | 1 | 2 | 3 | 4 | 5 | 6 | 7 | 8
What do you think of industrial style in the kitchen? Is it a style you would like in your own home? Let us know in the comments!†Arcadian Lighting†has industrial-inspired lighting fixtures for your kitchen design, head on over and take a look!
Huge thanks to Jessica for sharing! I'm dying over all those metal chairs….sigh.