Today I am delighted to be posting a guest post from Samantha Snow: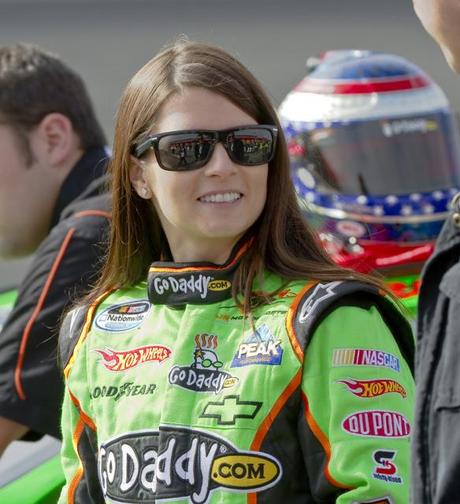 When you think of speed demons, it's usually a man that springs to mind: for example, the great F1 driver Ayrton Senna, or rally driver Colin McRae. But men are not alone in the world of record-breaking speeds.
On numerous occasions women have set speed records or won titles that have left a distinct glow in the pages of history. While some of their feats are not for the faint-hearted, it's good to know that sisters are doing it for themselves.
Amelia Earhart
An aviator rather than a driver, Amelia Earhart has nevertheless won her place in history for her range of amazing successes. She was the first female pilot to fly solo across the Atlantic Ocean, and consequently became the first woman to receive the U.S. Distinguished Flying Cross.
Along with record-setting and documenting her experiences for all to read, Amelia was instrumental in the setting up of the Ninety Nines, an organisation for female pilots.
Susie Wolff
At the tender age of 29, Susie Wolff is taking on the boys at their own game as a driving force in motor sports. She started her career in karting and has since progressed through the ranks, winning a number of accolades along the way.
Originally from Scotland and from a racing background, she was named British Woman Kart Racing Driver of the Year for three consecutive years, and in 2000 was named Top Female Kart Driver in the World. Since leaving the world of karting, Susie has gone on to race in Formula Renault and Formula Three, and currently races in DTM (German Touring Cars).
Danica Patrick
An American force to be reckoned with, Danica Patrick (pictured) is the most successful woman in the history of American open-wheel racing. She is the only woman to have won the IndyCar Series, as well as holding the highest finish by a woman at the Indianapolis 500, when she came in third. She now competes in NASCAR racing, and is also a model and spokesperson for racing.
Penelope Pitstop
The sweetheart of Wacky Races and usually pursued by The Hooded Claw, Penelope has a car with all the necessary girly gadgets. Her catchphrase might be "Help, help!", but Penelope usually finds her own way out of trouble, outwitting the Claw and going on to win the race. She had her own spin off series, 'The Perils of Penelope Pitstop', and is surely a heroine to all the drivers of pink cars out there!
And what about you?
While you might not consider yourself a speed queen, it's worth remembering that even these lovely ladies need the right car insurance on the road. So don't forget to get the right cover for you, whether you're winning races or doing the daily school run.
And remember, speeding is dangerous and illegal. It can lead to penalty points on your licence, a fine or even a disqualification, all of which will affect your car insurance premium.
Author Bio:
Samantha Snow writes for Sainsbury's Finance on car insurance. When she is not nipping around the countryside in her beloved Peugeot she can usually be found singing 'The Wheels on the Bus' to her children.
---