We are delighted to welcome Douglas Jaffe, author of Chasing Dragons. Douglas joins us to share some of his favorite reads from his time in Asia.

Guest Post
Hi Everyone!
I want to thank Donna and David for inviting me to contribute a post to their wonderful site!
Although originally from New York, I left the US many years back and have spent the majority of the last two decades in various parts of Asia. I came to the region as a post-graduate student studying Chinese and remained connected to the region ever since. My writing has been heavily influenced by my experiences in this part of the world and after so many years, this is probably to be expected.
I spent a good chunk of my early years in Asia as a student, studying in both Taiwan and China, before eventually entering the working world. Singapore was my first port of call and after more than 7 years there, I moved up to Hong Kong where I currently reside. Through the various countries and career changes, a common thread has always been books. They have grounded, informed and inspired me; and for this guest post, I'd like to highlight a few wonderful titles.
1. Neuromancer by William Gibson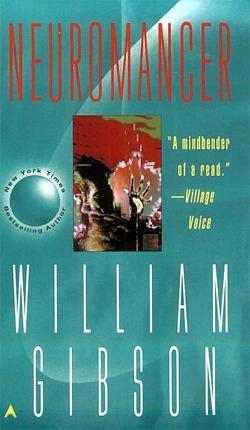 I chose this book not simply because it is set in Tokyo but because Neuromancer was a stunning eye opener for me. It was my first introduction to cyberpunk and started what has become a lifelong interest in technology and science fiction. In the simplest terms, this book was just so damn cool and rich with images of a future far hipper, grimier and unpredictable than what I could have imagined on my own.
Neuromancer tells the story of Henry Dorsett Case, a talented but damaged hacker who is recruited for the ultimate job. Artificial intelligences, street samurai, "ICE" and even a cloned ninja ensure that no reader will be able to put this book down, if only for the sheer joy of being introduced to a completely new lexicon. Considering the book was written in 1984, it's ability to remain relevant in the face of unceasing technological change is itself a mark of Gibson's vision and relevance.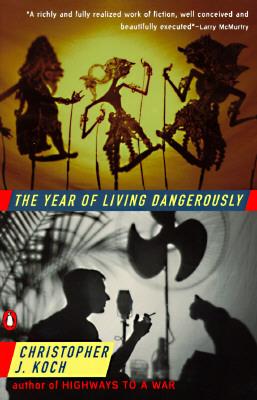 2. The Year of Living Dangerously by Christopher Koch.

This is a novel from the 1970s that most people may recognize from the film that was made with Mel Gibson. I never had much affinity for the film but the book made a deep impression. I was a student in London studying the history of Southeast Asia when I first found this book. It was a sultry, steamy and captivating introduction to Indonesia and its tumultuous history.  It follows Guy Hamilton, an ambitious Australian journalist, as he and other members of the press corps try to navigate the dangerous days surrounding the eventual overthrow of President Sukarno.

Perhaps it was my youthful nature and the excitement of being a voyeur at the crux of an historical period, but this book really fired my imagination. Apart from the gripping story, there was also an underlying energy and passion to the book, communicated to me through the imagery of Wayang (Indonesian Shadow Puppet Theater). To this day, I cannot think of Indonesia without bringing to mind this book and the image of those floating, beautiful puppets doing their eternal dance of light and shadow.

 

3. A Case of Exploding Mangoes by Mohammed Hanif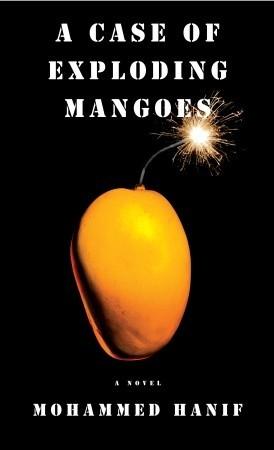 This is a sharp, funny, and extremely beautiful work that will appeal to those with only a cursory knowledge of Pakistan's difficult history. It is a fictional account of the events that led up to the plane crash that killed Pakistan's leader, General Zia. The story is told through the eyes of Ali, a Junior Officer in the Pakistani Air Force, who has his own reasons for wanting Zia dead.
Like the other books I've chosen, this book lifted the curtain on a country about which I had known very little. I'd studied Pakistan's history in a limited fashion and followed current events in that part of the world, but I had no concept of how an astute Pakistani writer would tell a story about his own country.  To his credit, Hanif had me the second I saw that wonderful title, but for the work to linger with me through the years is a credit to his talent as a storyteller.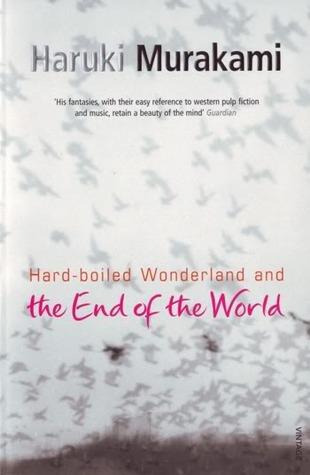 4. Hard-Boiled Wonderland and the End of the World by Haruki Murakami

Murakami is no doubt well known to many, having published a number of books over the last decade. For me, my introduction to his work came when I read Hard-Boiled Wonderland and the End of the World. I was living in Taiwan at the time, as a recent university graduate, and just beginning to study Chinese. When I found this book, it just floored me. Murakami is a Japanese writer and he writes about Japan, but for a new Asia transplant with a curiosity about all things Asia, I was hooked.

He was one of the first authors I'd encountered who deftly blended modern, urban fiction with fantasy elements. Tokyo was a city I knew fairly well from a summer spent interning there but his Tokyo and his Japan were so rich and hip that it struck me how little I knew about that marvelous country. His work also taught me that it is ok to discard convention and write what you want to write.

 

5. Journey to the West by Wu Cheng En (Monkey: A Folk-Tale of China translated by Arthur Waley)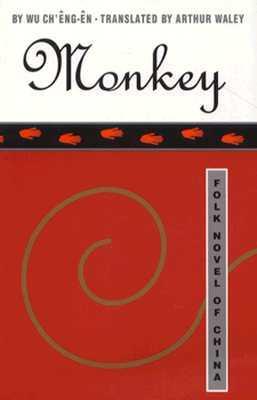 Journey to the West is one of the Four Great Chinese Classics and is studied by children all across the Chinese-speaking world. It is a fictional account of a Buddhist monk named Xuanzang, who is tasked with going to India and bringing back Buddhist Sutras.  The story is loosely based on an actual event, although the book is a subtle mix of farce, fantasy and thinly veiled political satire.
Most people know the story for its irrepressible lead character, Sun Wu Kong, known more commonly as Monkey. He is best described as a flawed hero who has a tendency to act first and consider consequences later. Throughout Journey to the West, he is constantly saving the rather hapless Xuanzang, while managing to have loads of fun along the way.
The Chinese version is extremely long and the prose can be somewhat inaccessible to even many modern Chinese. For English readers, there is an excellent, summarized book published in 1942 by Arthur Waley called Monkey: A Folk-Tale of China. This definitely worth picking up and might actually inspire a few readers to begun studying Chinese in their spare time.
About Chasing Dragons (2012)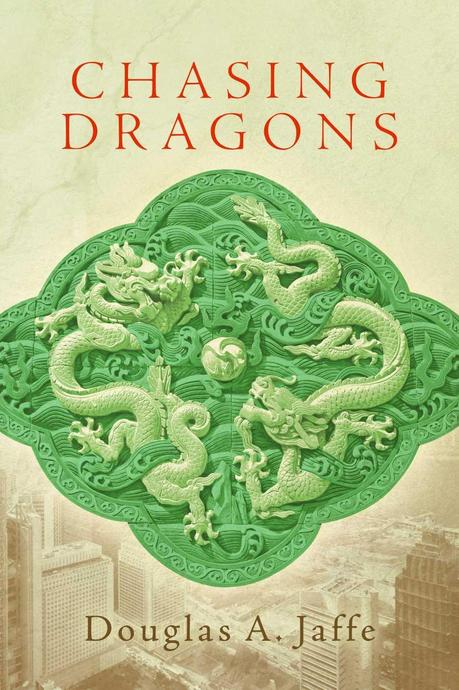 Sebastian is the owner of a bookstore café in Hong Kong who provides informal counseling services to an array of offbeat characters. His quiet life is suddenly upended when he meets Chloe, and their relationship takes a startling turn, as it begins to parallel the relationship of a pair of mythical dragons from Chinese history. The lovers struggle with questions of mortality and immortality, before a choice is made that pulls them apart. 
From the safety of his bookstore, Sebastian observes the world around him through his books and his counseling clients, whose problems range from infidelity to the challenges of dealing with an overbearing mother. Living within the frenzied metropolis that is Hong Kong, Sebastian tries his best to live a quiet, predictable life. 
Unbeknownst to him, there is a parallel story unfolding about Chi Wen and Zhao Chen, two dragons from Chinese mythology. While initially distinct from Sebastian's modern life, this alternative reality begins to filter through and he finds himself increasingly subjected to visions and memories of a life he does not remember. 
Sebastian has a chance meeting with Chloe one afternoon and they share an immediate attraction and familiarity that quickly draws them together. As the relationship deepens, Sebastian's visions and dreams of Chi Wen and Zhao Chen intensify, and he begins to lose his grip on his sanity. 
Reality and mythology blur and Sebastian is forced to question his own life and his relationship with Chloe. As the modern and mythical worlds start to intersect, Sebastian is drawn back into an ancient battle of wills. Solving the mystery of his frightening visions leads him to a choice that will throw his life into turmoil and potentially destroy his humanity.
Amazon USAmazon UKB&NGoodreads About Douglas Jaffe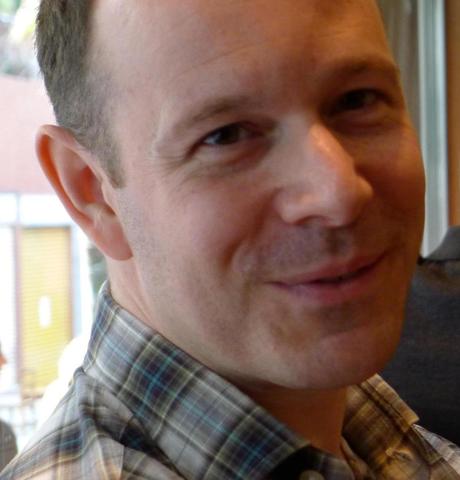 Douglas Jaffe has been in Asia for over 17 years and originally came to the region from New York as a graduate student, studying in China and Taiwan. He has a dual Masters in Chinese Studies and International Affairs and speaks passable Chinese on a good day.
In recent years, Douglas has pursued his interest in writing fiction and has recently published his first novel, Chasing Dragons. A second book is currently in the works.
GoodreadsFacebook
Guest Post: Douglas Jaffe | Thank you for reading Tweedle Dee and Tweedle Dave