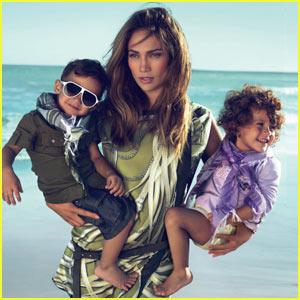 I had one of those, "If I had a million dollars," moment earlier today. Actually, it was more of a "If I had a billion dollars," moment because we all know, a million bucks doesn't get you that far these days.
What prompted me to day dream about going on a spending spree for my non-existent 0-8 year old? An email from Gucci of course.
As you can see in the picture to your left, J.LO and her twins recently posed for the Gucci Kids campaign. While J.LO has the serious, "I'm beyond hawt" face, the kiddies look like they are on top of the world.
And today, Gucci sent out an email to all potential customers to announce the arrival of their Kids Fall collection (and the ability to order online). I rushed to the site to check things out and report back. If you've got a weak stomach when it comes to luxury goods, then you probably shouldn't read any further. If you're the kind of parent who enjoys "spoiling" your kids, then maybe Gucci Kids is just the right place for you. I mean if you have the bucks to blow, why not dress your kids in head-to-toe Gucci. Look how adorable these little girls look. They are soooooooooooo happy! Most of the collection is priced over $500 including the Teddy Bear engraved school bag in black. Imagine sending off little guy with that on his back? Awww*  *That's a sarcastic "awww" followed by an eye roll. Would you do it? I'd love to hear from some Yummy Mummies.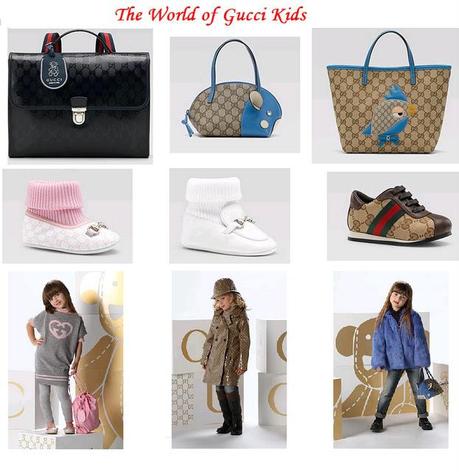 On another note, Sweet Paul magazine just published the most adorable editorial with cute little girls being cute little girls at a tea party. Completely unlike the controversial piece in French Vogue that everyone was buzzing about last week. These girls actually look age appropriate and super sweet. I'm getting a sugar rush just looking at them.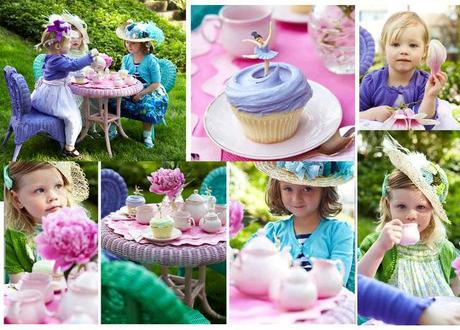 Little girls should be just that: little girls. They are so precious!
Enjoy!
Foodie Wife