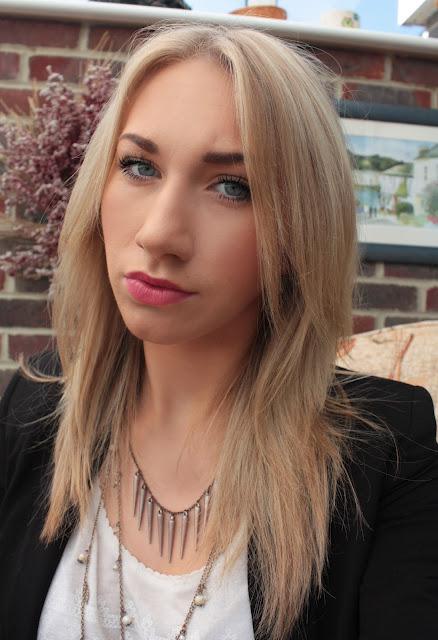 So I got a haircut. One of my most dreaded days of the year (I don't get my hair cut that often because I hate it that much!).. Although this time I did actually like how my hair turned out minus the fact I've had a few inches off.. My hair got down to about (dare I say it) nipple length and has bounced back to just on top of my boob. I got some layers added in to get a better lifted hairdo and I also got my hair blonder by adding more highlights - just in time for my holiday which is in 10 days!I've also recently heard that washing your hair every day is bad for you - and I honestly didn't know this. It apparently strips your hair from all it's natural fibres so this is the first day that I'm not washing my hair and I'll see how long this will last. I already feel so dirty (I wash my body everyday so I'm not being smelly).. My hairdresser commented on how long my hair had got, which made me smile. Not so much when she cut it all off. Bet she loved that!
Anyway, I'll start this no-wash thing this week and get back to you. 
Hope you're having a fab week.