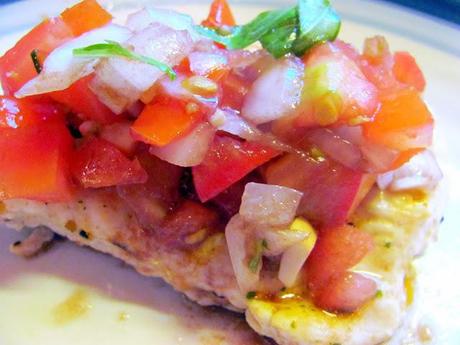 The words healthy, easy, tasty, and quick are rarely used in the same sentence when it comes to a weeknight dinner. I get it. I'm on the 'It's Only Wednesday Struggle Bus' today too. Whenever I have no idea what to have for dinner, I, always choosing the most productive route, go on Pinterest. Today was no exception except, most of the time I never make the food I pin. T
oday I actually made a Pinterest meal. 
I finally did what others only dream of. It was healthy, easy, tasty, quick and then some. So, hop of that struggle bus. Seriously. Right now. 
Juicy tomatoes, mozzarella, basil, red onion, garlic and balsamic are about to turn your night around.
Grilled Chicken Bruschetta
(Adapted from SkinnyTaste!)
Nutrition
Servings:
4 •
Serving Size:
4 oz chicken + bruschetta • 
Calories:
236.8 •
Fat:
8.5 g •
Protein: 
32.4 g •
Carbohydrates:
6.8 g •
Fiber:
1.3 g •
Sugar:
0.5 g 
• 
Sodium:
182.9 mg (without the added salt)
Ingredients
3 medium vine ripe tomatoes

2 small cloves garlic, minced

1/4 cup chopped red onion

2 tbsp fresh basil leaves, chopped

1 tbsp extra virgin oil

1 tbsp balsamic vinegar

kosher salt and fresh cracked pepper to taste

3 oz part skim mozzarella, diced

1.25 lbs (8 thin sliced) chicken cutlets
Directions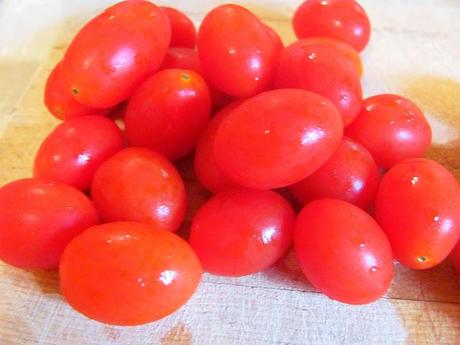 Chop tomatoes and place in a large bowl.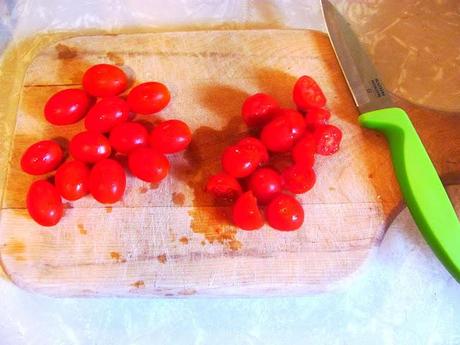 Combine with garlic, basil, onion-balsamic combo and additional salt and pepper to taste.Set aside and let it sit at least 10 minutes.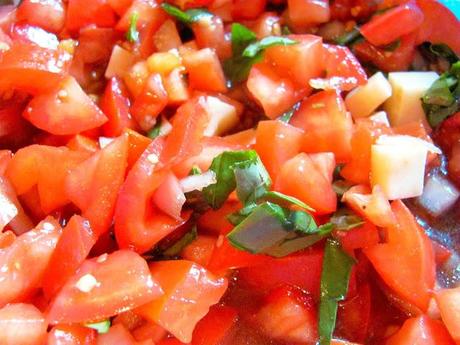 Dice 3oz (or more!) of Mozzarella.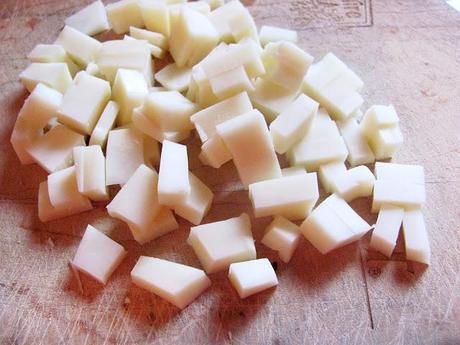 Toss in the cheese when ready to serve.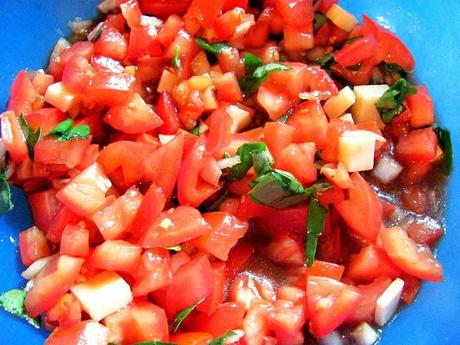 Season chicken with salt and fresh pepper.Grill the chicken cutlets on your indoor or outdoor grill, top with bruschetta and serve.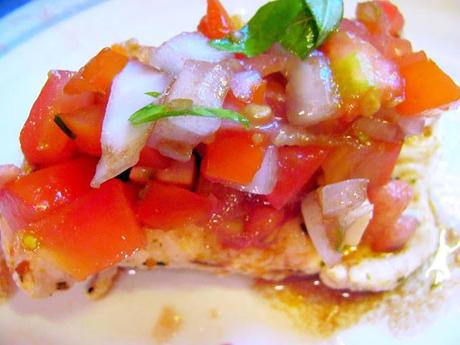 Like the type of meals I'm pinning? Follow me on Pinterest!