Do you want to help save the planet? Nope, you don't have to be Superman or a member of the Marvel heroes to do so.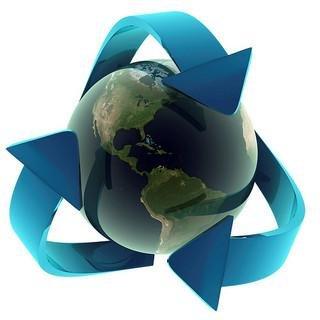 As the world ages, the call to save our world has amplified. There are many different factors that affect the planet today, such as greenhouse gases, burning of fossil fuels and deforestation. All of these have huge detrimental impact to the environment.
Green practices are highly promoted these days as means to protect our planet from further issues. Young or old, male or female, black or white, it doesn't matter. All of us can take part in our own little ways. Here are some ways we can do at home to help conserve planet earth.
 1. Use less electricity – Sounds difficult? Consuming much less electricity doesn't really require you to shutdown other electric powered equipment. But, unplugging unused appliances is also a means of conserving power. To help cut back electric bill, make use of fluorescent (CFL) lights instead of incandescent bulbs. CFL light bulbs are thought to be energy efficient. So, it's time to replace those traditional lights with CFL.
During day time, you can make use of the natural lights rather than switching on the lights. For instance, if your living room has huge windows, you can open them up to let the natural light comes in. Reducing electric consumption can also be achieved by running only appliances such as washer and dryer when necessary.
2. Opt for appliances with Energy Star label - When shopping for new appliances, look for those brands with Star Energy rating. This label implies that these appliances are energy efficient. As compared to those without the label, they use much less power allowing you to save money on electric bills.
3. Choose environmentally safe products - As much as possible, avoid using too many plastic containers at home specially in your kitchen. Opt for those products made from eco-friendly materials or with low toxins. For example, you can use glass water container instead of plastic bottles. If you can't avoid plastics, you can recycle them to minimize waste.
4. Regular maintenance of heating and cooling system - Schedule a regular upkeep service for your heating and cooling system. Cleaning the unit can help ensure good performance every time which means no energy is wasted when using it. If the system contains lots of dirt and develops rusting, chances are, it will not function properly and will likely eat up huge amount of electricity.
5. Look for furniture made from environmentally friendly materials – There are so many home furnishings available these days that are eco-friendly including recycled tire chairs and sofa, waste wood seats and tables, and side tables made from soda cans. Keep in mind to opt for home furniture with low toxicity whether it is sofa, chair or cabinetry.
6. Employ water filtration system- Install water filter system to collect rainwater. Rather than using tap water, you can utilize rainwater for the plants and cleaning the car. This is a good water conservation idea as you can minimize water consumption coming from your faucet.
7. Avoid using paints with high VOC - When repainting your house, room or cabinet, make use of paint with low or no VOC (volatile organic compound). VOC has bad effects to the environment. Furthermore, the solvent can also affect one's health causing headaches and dizziness.
8. Use recycled or green building materials when remodeling - In case you plan to remodel your house, search for environmentally safe supplies such as salvaged and renewable materials. Check out where you can purchase them. Using these materials will not only help save the environment but enables you to minimize expenses related to remodeling as well.
9. Dispose hazardous waste properly - Never combine toxic waste with other household garbage. Hazardous waste, like pesticides, batteries and cleaners might contaminate the groundwater and soil in your neighborhood. Thus, they should be dispose separately and properly. You may get in touch with local agency to educate you about proper disposal.
10. Reuse, recycle and decompose - The best way to minimize your household trash is to segregate the garbage. Place in a different container those that can be recycled. While the biodegradable waste can be buried or mixed with the garden soil.
Remember that even the smallest act can make a big difference. Hence, doing these simple practices can have significant and lasting effects to the environment. And thus helping save the planet.