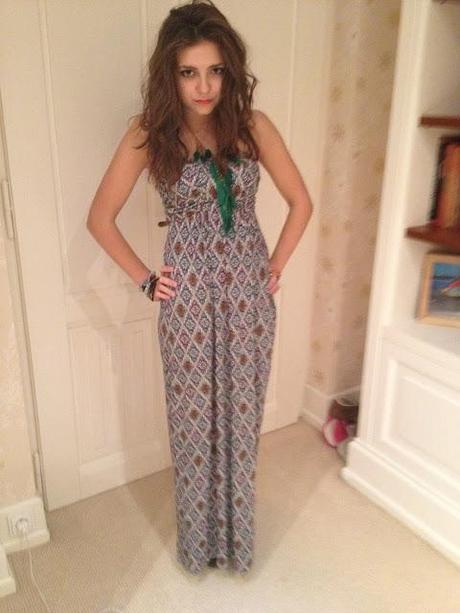 Summer's almost here so it's time to take out some patterns n prints n feathers n stuff, don't you think? My friend from One sense of two capitals is of the same opinion so she styled me for the day out in town. Looking at the pictures, it's all sorted into 3 phases again starting with 'the dwarf pose' ending with the 'look at me, look at me, I'm such an attention wh.. seeker'.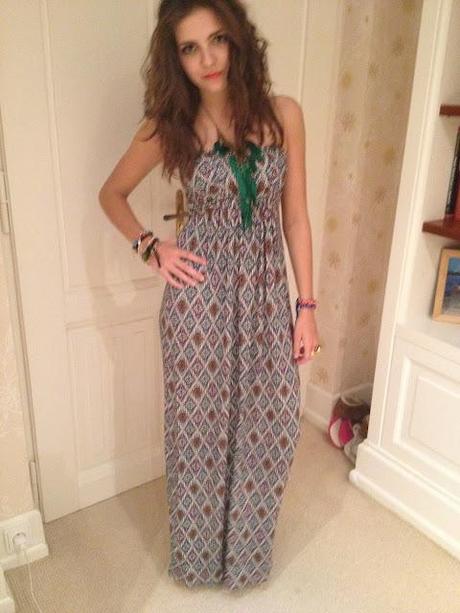 Phase 2: the unidentified face. Because I have no idea what my expression says here. It's the plain-no-brain face. Plus it's blurry so I look like I'm out of my mind. Combining the pattern dress with a feather necklace was a lucky match because they go together just so well and create a fresh night-out-on-the-beach outfit. What's missing? It's surprisingly not the shoes this time. All I need is a clutch or something like that but let's play a game, who matches it the best. What handbag would you pair up with this outfit?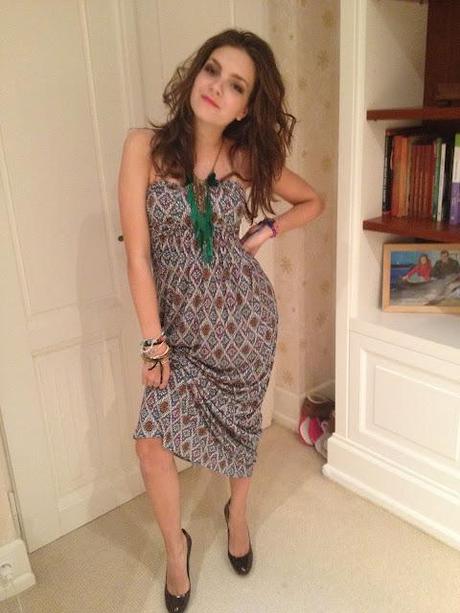 Even though I love the outfit, I would change a little so that it really would be the beach outfit. Okay not the beach, but a beach bar outfit. Or just a bar outfit. Mixing it up with a pair of platforms or espadrilles and a leather jacket would create more of a boho-look because these heels add way too much glam to the look. See, buying this dress was on hell of a good purchase because you can style it in so many ways and you don't really have to give a damn about accessories because it's all right on the dress but as I already said, my favorite combo is the leather jacket & platforms (I would wear ballerinas but due to my dwarf height I would always step on it). So what do you think - a beach chic or a night out boho?