Eco-friendly cleaners have become more popular as people try to stay away from harsh chemicals, and now there's more good news: not only are the eco-friendly cleaners available, but the bottles are being made from recycled plastics and are also recyclable themselves. TerraCycle, a pioneering upcycling and recycling company, has partnered with Method soaps and Dropps laundry detergent to offer recycling for the soap refill packaging and laundry packaging, respectively. The Method Refill Brigade and Dropps Laundry Detergent Pouch Brigade close the loop between eco-friendly product contents and product packaging. Additionally, TerraCycle's eco-friendly cleaners are all natural, packaged in recycled plastic, and the packaging is also recyclable.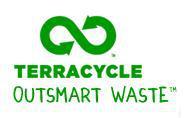 It's important for consumers and readers of Environment Green to know about these eco-friendly options and the recycling options for these green products. Anyone can sign up at
www.terrracycle.net
to send in their Method soap refills or Dropps detergent packaging for free and earn charity gifts and donations which can be towards non-profits, community groups, or local schools of the participant's choice.
Non-recyclable packaging is a major obstacle in creating a truly responsible line of soaps and cleaners for moms who want a safe environment inside their homes and out. Three leading eco-responsible brands, TerraCycle, Dropps, and Method are making serious headway by offering completely eco-friendly products with natural, non-toxic ingredients and newly recyclable packaging. Now families can use natural cleaners, reduce their waste production and earn money for their community at the same time!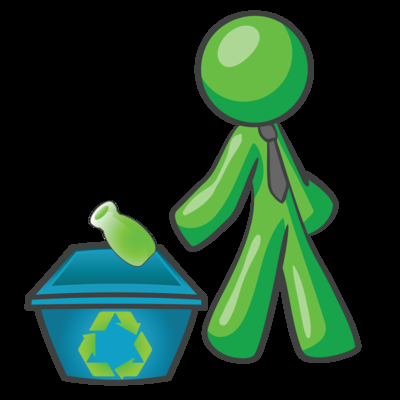 TerraCycle's line of household cleaners, including All-Purpose, Window, Bathroom and Drain are biodegradable, certified non-toxic and hypoallergenic. These products come packaged in reused and recycled bottles, forming a product made entirely of already available resources – no plastic manufacturing or toxic processes involved. Once the bottle is empty, it can be sent back to TerraCycle to be recycled again.
Method's soaps are biodegradable and non-toxic, and the packaging from the dish, hand and soap refill containers can be sent to TerraCycle for recycling through the Method Refill Brigade®. Method has introduced refill packs for several of its most popular products, which is drastically reducing their packaging waste. Now by partnering with TerraCycle through the Method Refill Brigade, Method is providing a free collection program that allows the packs to be refilled and money to be earned for charity.
Dropps launched the Dropps Laundry Detergent Pouch Brigade® in April 2011 in order to keep its packaging out of the landfill. This responsible and eco-friendly detergent brand already reduced the amount of packaging created by using pre-measured dissolving pacs to deliver the detergent. The only part of this product that became waste was the outside pouch in which it was sold. By partnering with TerraCycle, Dropps has solved this problem for its eco-friendly, EPA Design for the Environment (DfE) certified, laundry detergent and found an effective solution.
TerraCycle has kept over 2 billion pieces of trash from harming the environment, and with its partners, dispersed almost $3 million to charities and schools nationwide through the Brigade program.
Anyone can sign up for a TerraCycle collection Brigade at Terracycle.net, simply print out a shipping label, and send in your trash for free. For every item they send in, participants receive two points, which can be put towards specific gifts for charity or converted to cash for a charity of the participant's choice. The collected items will be recycled into trash cans, picture frames, tote bags, and more.
For more information on how to sign up, send in trash, and earn extra cash for your favorite school or charity, visit http://www.terracycle.net. To buy TerraCycle's all-natural, biodegradable floor, bathroom, or drain cleaners, visit http://www.terracycleshop.com.
About TerraCycle
TerraCycle, Inc. is an international upcycling and recycling company that takes difficult to recycle packaging and turns it into affordable, eco-friendly products.  Founded in 2001, TerraCycle is the world's leader in the collection and reuse of non-recyclable post-consumer waste. TerraCycle works with over 30 major brands in the U.S. (and in a growing number of other countries) to collect used packaging and products (chip bags, candy wrappers, juice pouches, pens, toothbrushes, etc.) that would otherwise be destined for landfills.
It repurposes that waste into new eco-friendly materials and products that are available online and through major retailers. The waste is collected through TerraCycle's Brigade programs, which are free fundraisers that pay schools and non-profits for every piece of waste they collect and return. For information on how to join a TerraCycle Brigade and on purchasing TerraCycle products please visit us at  http://www.terracycle.net.
Be Sociable, Share!