After experiencing Chinese culture in Chinatown and revisiting the iconic Marina Bay Sands, I geared up for the most anticipated day in the Marina Bay Street Circuit. September 25 was the race day of the 2011 Formula 1 SingTel Singapore Grand Prix. Read more…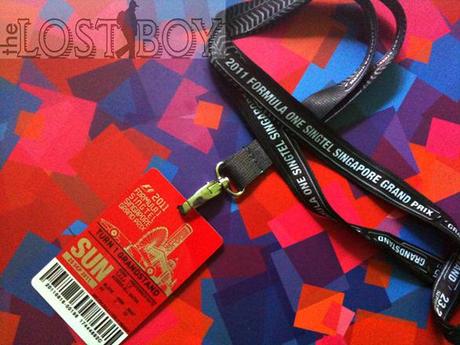 DAY 3
I decided to meet with Ron Cruz of Flip'n Travels right before the race. He was coming from Woodlands, and I was just coming from the Grand Mercure Roxy in Katong. I decided to come earlier than him and perhaps check out the entertainment for the last time. Luckily, I was able to watch part of 80's icon Rick Astley's performance at the Village Stage of Zone 1! If you're too young to know him, he sang Never Gonna Give You Up, the "rickrolling" song.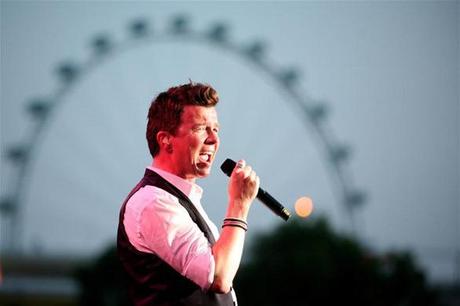 Photo credit: Singapore Grand Prix via Action Images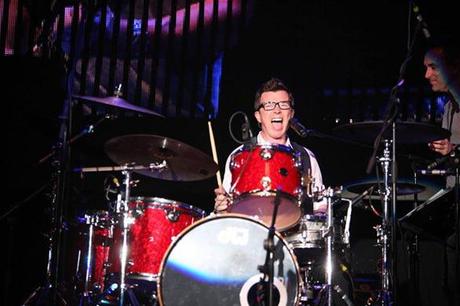 Photo credit: Singapore Grand Prix via Action Images
It was 8PM, and everyone took their seats at the Turn 1 Grandstand. The preceding night on the qualifying session, Sebastian Vettel of Red Bull Racing received pole position, followed by Mark Weber of Red Bull Racing, Jenson Button of McLaren, Lewis Hamilton of McLaren, Fernando Alonso of Ferrari, Felipe Massa of Ferrari, and Nico Rosberg of Mercedes receiving grids two through seven.
Here are some race photos from Singapore GP Pte Ltd.: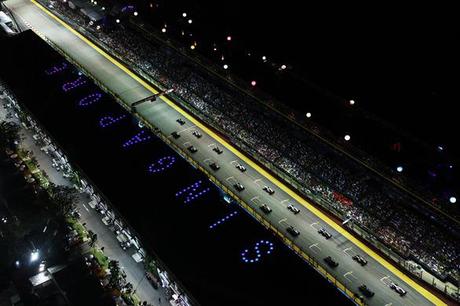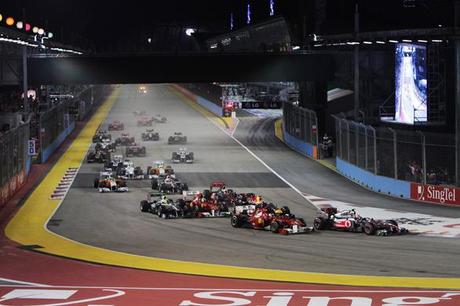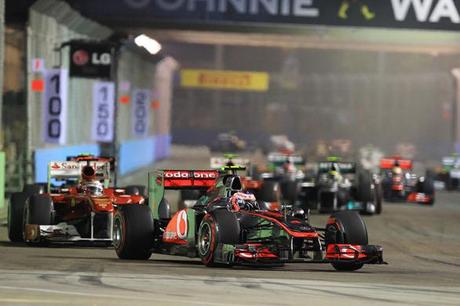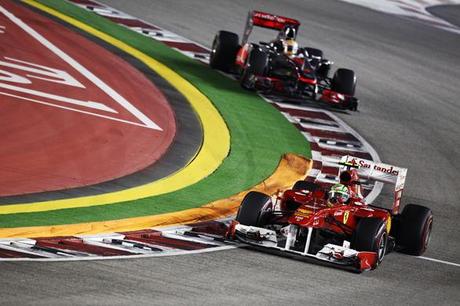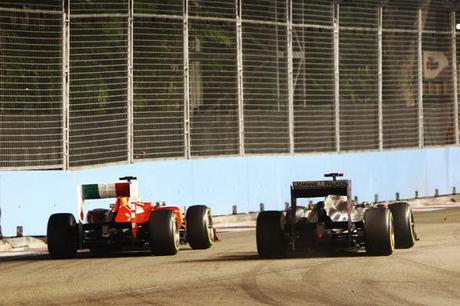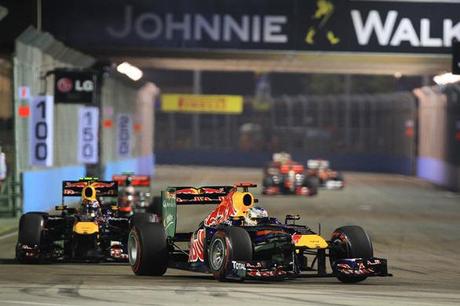 It was an exhilarating two hours, much to the delight of race fans. Some sports commentators were already expecting a Vettel win, but the competition was close and intense that it was hard to tell which of the top contenders would scoop podium positions!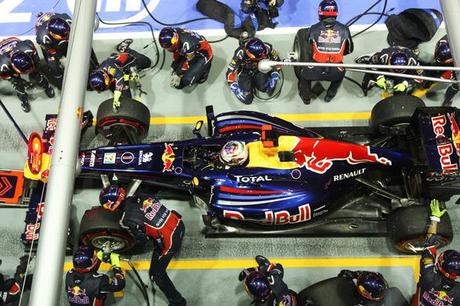 Sebastian Vettel (GER), Red Bull Racing
Fernando Alonso (ESP), Ferrari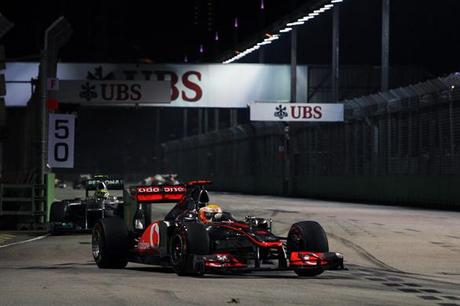 Lewis Hamilton (GBR), McLaren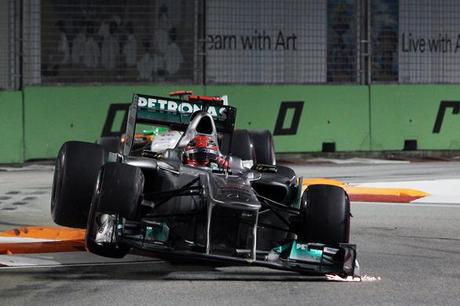 Michael Schumacher (GER), Mercedes GP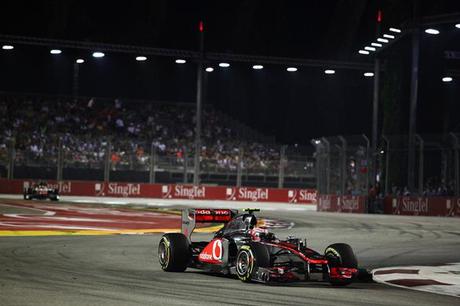 Jenson Button (GBR), McLaren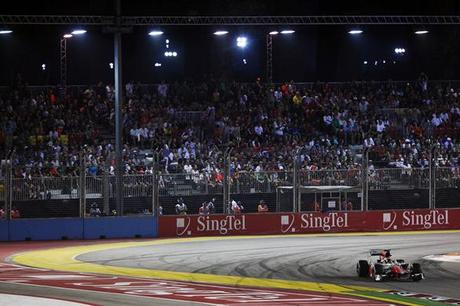 Vitantonio Liuzzi (ITA), HRT
Lap 12 was controversial. Both coming out from the pit after Lap 11, Hamilton and Massa collided, causing the the partial loss of the former's front wing and the latter's right rear to be punctured. The incident resulted to a drive-through penalty for Hamilton at Lap 16. (After the race, Massa would disrupt Hamilton's media interview by giving a sarcastic remark. He also slammed Hamilton for his recklessness.) Below is a video I found from YouTube: